Young Scot Extra Supporting Practitioners in Delivering Financial Capability

Wednesday, 18 January 2012 at 10:00

-

Monday, 23 January 2012 at 12:00 (GMT)
Event Details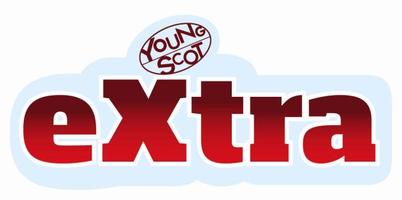 Today, more than ever before, it is of vital importance that we support our young people to be financially savvy.
Young Scot is working in partnership with the Scottish Government to help increase young people's confidence in being more financially capable by providing them with the information they need to make informed decisions and choices around money-related issues.
As a part of this work, Young Scot is delivering four seminars in the third week of January due to take place in Glasgow, Dundee, Dumfries & Galloway and Edinburgh.
The focus of these seminars is to demonstrate how Young Scot Extra supports the senior phase of the Curriculum for Excellence, and how it can assist those working with young people post-school and involved in 16+ Activity Agreements in delivering financial capability information to young people.   
The seminars also aim to provide an opportunity for practitioners to get involved in the discussions around young people and financial capability, and to help shape the services and information Young Scot Extra offers.
What are the main finance-related problems that young people face?  How do they want to receive information on managing their finances?  What has proved successful?  What needs to be happening more?
If you work with young people and are interested in the developments around improving our young people's financial capability, then please reserve a place at one of our following seminars:
18th January, 10am-12noon - The Mitchell Library, Glasgow

19th January, 10am-12noon - The Discovery, Dundee

20th January, 10am-12noon - Oasis Youth Centre, Dumfries & Galloway

23rd January, 10am-12noon - 6VT Youth Cafe, Edinburgh
Do you have questions about Young Scot Extra Supporting Practitioners in Delivering Financial Capability?
Contact Young Scot
When
Wednesday, 18 January 2012 at 10:00

-

Monday, 23 January 2012 at 12:00 (GMT)
Add to my calendar
Organiser
Young Scot is the national youth information and citizenship charity.
We provide young people, aged 11 - 26, with a mixture of information, ideas and incentives to help them become confident, informed and active citizens.