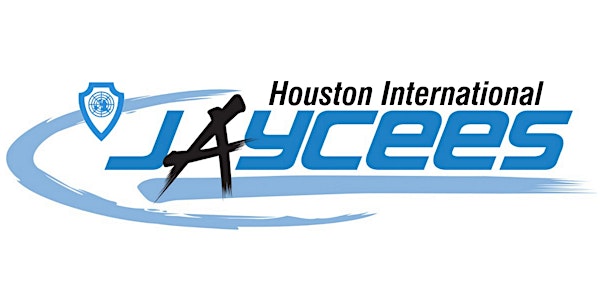 Young Professionals Networking & Noms w/ Diaper Drive for Puerto Rico
Event Information
Location
Kasra Persian Grill
9741 Westheimer Road
Houston, TX 77042
Join us for our March Networking Event for socializing and networking!! We will be hosting a diaper donation for Puerto Rico!
About this event
Hello HIJ Family and Friends,
Join us for our March Networking Event!
Come for some good networking with our members and also see what events we have in store for the month! It's a great chance to meet new people and make new friends who want to create positive change for Houston and surrounding areas!!
Also, we are collaborating with Houston Community College in collecting diapers for the people of Puerto Rico. The people of Puerto Rico have suffered 6 earthquakes from Dec. 28, 2019-Januray 11, 2020 and are still trying to recover for these natural disasters.
https://www.youtube.com/watch?v=mVurekcj9rQ
One essential item that is desperately needed are diapers.
For every 10 diapers collected, a person will receive 1 raffle ticket for a drawing a gift card for the new In-&-Out Burger in Southwest Houston. Learn more about the how fans flock to the newest store.
https://www.chron.com/neighborhood/sugarland/news/article/Burger-fans-flock-to-Stafford-s-new-In-and-Out-14856530.php
Join us at our next Houston International Networking and Noms meeting on March 4, 2020 @ Karsa Persian Restaurant!
We'll be:
- Holding diaper donation drive to send to the people of Puerto Rico
- Raffle drawing for 4 In-&-Out gift cards
- Going over the latest events within HCJ and the community
- Socializing and networking
Time:
7:00 pm to 7:30 pm – Dinner and Socializing
7:30 pm to 8:00 pm – General Meeting
8:00 pm to 8:10 pm – In-&-Out Raffle drawings
8:15 pm to 8:45 pm – Speed Networking
8:45 pm to 9 pm – Q&A
Location:
Kasra Persian Grill, 9741 Westheimer Road, Houston, TX, US, 77042
RSVP
See y'all there!!
If you have any questions, please contact Nicole Jones at 832-465-1319 or Heather Cheung at 817-903-7189. Also, you are welcome to email us at jcihoustonintl@gmail.com
-------------------------------------------------------------
The Houston International Jaycees are an award winning young professional organization that develops leadership through service to humanity. Houston International Jaycee's goal is to help young professionals between the ages of 18 and 40 develop personal and leadership skills and give them the tools to build the bridges of success for themselves in the areas of business development, management skills, individual training, community service, and international connections.
https://jcihoustonintl.org/
Follow us on Instagram, Twitter and Facebook .
Date and time
Location
Kasra Persian Grill
9741 Westheimer Road
Houston, TX 77042