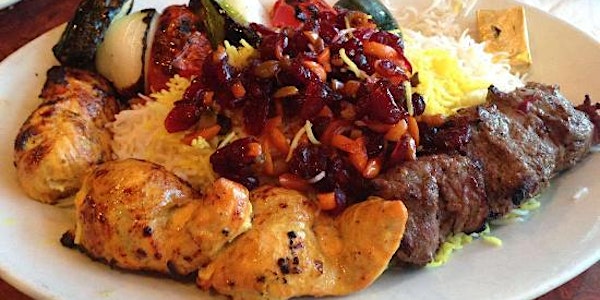 Young Professionals Networking & Noms - Back To School Donation Raffles!!
Location
Kasra Persian Grill
9741 Westheimer Road
Houston, TX 77042
Join us for our first in-person June Networking & Social Event with great Persian food from Kasra Persian Grill!
About this event
Come for some good networking social event with young professionals around the Houston areas. This is an exciting time since we are bringing back the famous Networking & Noms event, where we visit different restaurants of international cuisine for our monthly networking event. Learn about the exciting, upcoming events, from social hours to professional skills, in the upcoming months!! It's a great chance to meet new people and make new friends who want to create positive change.
Spots are limited, so hurry up and register to secure your spot!
Check out the amazing food at Kasra Persian Grill!
We will be following the current CDC's guidelines for COVID-19. All participants are required to show proof of COVID vaccination card or a photo of that required will not be required to wear masks. All others will be required to wear masks. Masks are optional for those who proof of COVID vaccination. A COVID-19 Self-Health Check Survey will be sent out prior to the event.
Also, we will be starting our annual Back to School drive, we will collect school items, from pencils, markers, notebooks, and other essential items for the Salvation Army. Each 2 items will be worth 2 raffle tickets! Backpacks are worth 8 raffle tickets!! Great prizes are ready from a mini bluetooth speaker, gift cards, and more!!
The Houston International Jaycees are an award winning young professional organization that develops leadership through service to humanity. This organization won the 2020 Outstanding Chapter from the JCI USA and many more awards in 2020! Houston International Jaycee's goal is to help young professionals between the ages of 18 and 40 develop personal and leadership skills and give them the tools to build the bridges of success for themselves in the areas of business development, management skills, individual training, community service, and international connections.
Follow us on Instagram, Twitter, and Facebook.
If you have any questions, please feel to reach out to Nicole Jones at jcihoustonintl@gmail.com