About this Event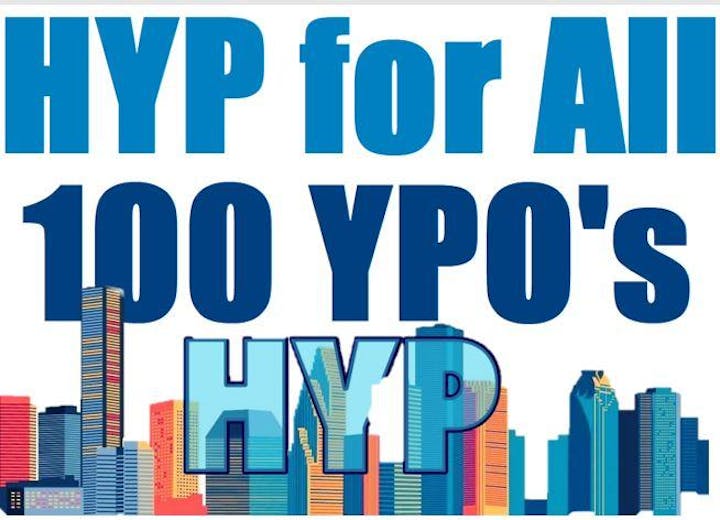 Houston Young Professionals with 100 YPO's will host
"Young Professionals Conference"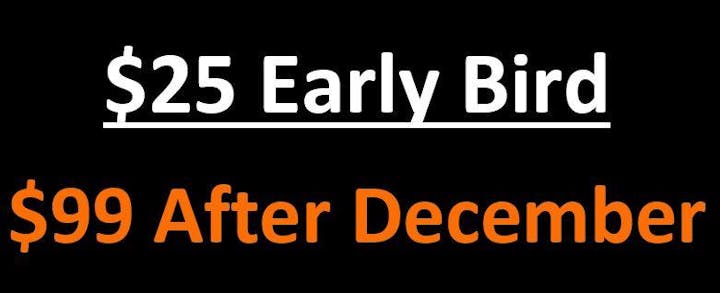 It's not just another conference, it's an EXPERIENCE with 100 YPO's.
WHY ATTEND? Discover New Opportunities and Become part of a Community & join an Industry or Cause to be a part of.
GET INVOLVED: Network with a team of like-minded young professionals leading the pack.
MAKE A DIFFERENCE: Advance in the field of your expertise while learning from Industry Experts or Community Leaders.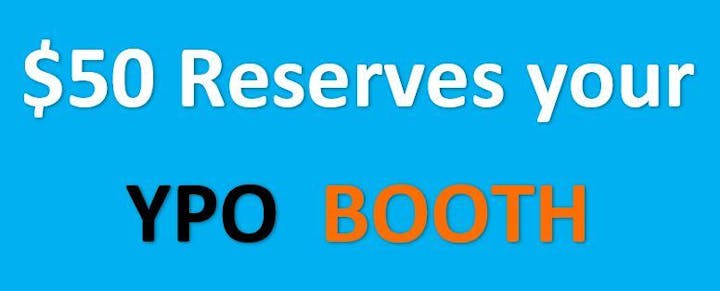 Learn from each YPO about their organization and opportunities for 2020
Speakers will cover topics such as time management, finding your calling, overcoming failure and much more. The conference will also include an amazing opportunity to network with a variety of corporate executives and CEO's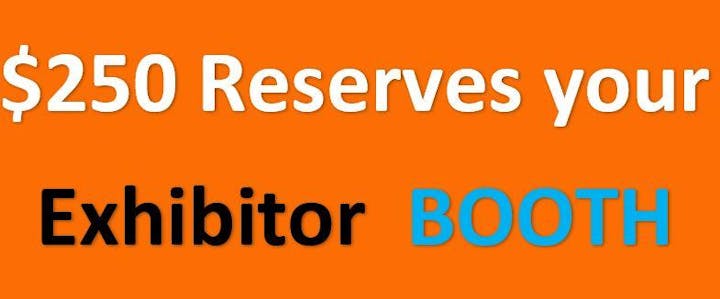 $10,000 - Signature Sponsor
• 3 HYP Advisory Board Membership • 20 HYP Membership a ($1,980 Value)• 2 Year Website Banner Ad ($12,000 Value )
• 12 dedicated email for a year sent to 100k emails in Houston ($4,500 Value)
• 12 Articles up to +/- 500 Words hosted on HYP Website ($1,200 Value)
• 2 Page Ad on HYP 2020 Yearbook & Business Directory ($2,000 Value)
• 2 Exhibit Booth at the Event ($500 Value)
• 15 Minute Event Speaking Time• 30 Minute Video interview ($1,000 Value)
• 12 Months Editor on HYP FB Page of 13k fans w/1 Daily Post + FB Event Pages ($3,000 Value)
• Receives a Table of (6) ($500 Value)
• Recognized at the front of the Event Program• Recognized by Media, TV, Radio, Print• Inclusion item or Brochure in Swag Bag • Item placement at each table• Company Logo on event Name Tag
------------------------------------------------
$7,000 - Title Sponsor• 2 HYP Advisory Board Membership• 10 HYP Membership a ($999 Value)• 1 Year Website Banner Ad ($6,000 Value)
• 6 dedicated email for 6 Months sent to 100k emails in Houston ($2,250 Value)
• 6 Articles up to +/- 500 Words hosted on HYP Website ($600 Value)
• 1 Page Ad on HYP 2020 Yearbook & Business Directory ($1,000 Value)
• 1 Exhibit Booth at Event ($250 Value)
• 10 Minute Event Speaking Time
• 15 Minute Video interview ($500 Value)
• 12 months Editor on HYP FB Page of 13k fans w/ 1 Daily Post + FB Event Pages ($3,000 Value)
• Receives a Table of (6) ($500 Value)
• Recognized in the Back of the Event Program• Inclusion item or Brochure in Swag Bag
------------------------------------------------
$5,000 - Gold Sponsor
• 1 HYP Advisory Board Membership
• 5 HYP Membership a ($495 Value)
• 6 Months Website Banner Ad ($3,000 Value)
• 3 dedicated emails for 3 Months ($1,125 Value)
• 3 Articles up to +/- 500 Words hosted on HYP Website ($300 Value)
• ½ Page Ad on HYP 2020 Yearbook & Business Directory ($500 Value)
• 1 Exhibit Booth at Event ($250 Value)
• 5 Minute Event Speaking Time
• 10 Minute Video Interview ($500 Value)
• 12 months Editor on HYP FB Page of 13k fans w/ 1 Daily Post + FB Event Pages ($3,000 Value)• Receives a Table of (6) ($500 Value)
• Recognized in the Event Program
• Inclusion item or Brochure in Swag Bag
------------------------------------------------
$2,500 - Silver Sponsor• 5 HYP Membership a ($495 Value)• 3 Months Website Banner Ad ($1,500 Value)
• 2 dedicated emails for 2 Months ($750 Value)
• 2 Articles up to +/- 500 Words hosted on HYP Website ($200 Value)
• ¼ Page Ad on HYP 2020 Yearbook & Business Directory ($300 Value)
• 1 Exhibit Booth ($250 Value)
• 6 months Editor on HYP FB Page of 13k fans w/ 1 Daily Post + FB Event Pages ($1,500 Value)
• 10-minute video interview ($500 Value)
• Receives a Table of (6) ($500 Value)
• Recognized in the Event Program• Inclusion item or Brochure in Swag Bag
------------------------------------------------
$1,000 – Event Leadership Sponsor
• 5 HYP Membership a ($495 Value)
• 1 dedicated email ($375 Value)
• 1 Article up to 500 +/- Words hosted on HYP Website ($100 Value)
• 1 exhibit Booth ($250 Value)
• 10-minute video interview ($500 Value)
• Receives a Table of (6) ($500 Value)
• Recognized in the Event Program• Inclusion item or Brochure in Swag Bag
------------------------------------------------
$500 Table of (6)• Company or your Organization is Recognized in the Event Program
------------------------------------------------
OPEN SPONSORSHIP OPPORTUNITIESVenue Sponsorship:Media Sponsorship:In-Kind Sponsorship:
Please Direct Qustions to: Freddy Goerges, CEO & Founder Houston Young Professionals Fgoerges@gmail.com or TEXT 713-409-6127
or Sylvia Celeste Cardenas Co-Founder HYP Award Series at SylviaCeleste333@gmail.com or TEXT 832-289-4633
www.HoustonYoungProfessionals.com