Description
Artist and Elaine Thornton for the Arts Foundation is very pleased to present:
The 27 Annual Young Photographer's Guest Lecture Series
Featuring Photographers Eli Reed and Gail Nogle
Commemorating the Centennial Anniversary of Dallas photojournalist R.C. Hickman
Eli Reed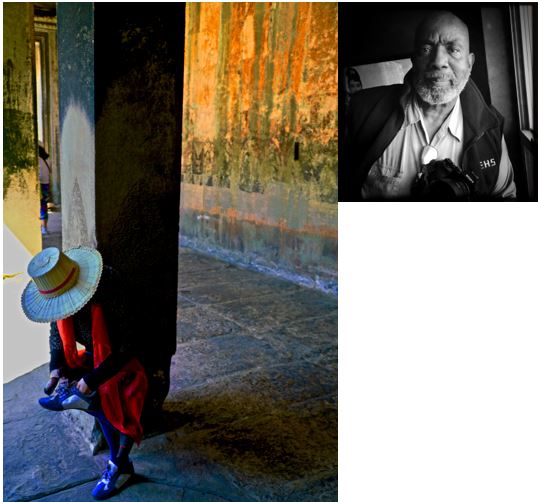 Magnum Photographer, Sony Artisan Ambassador, author, filmmaker and UT Austin professor has received numerous awards for his work including a Pulitzer Prize nominee. Reed's images reflect his tenderness for life and people. He has photographed for numerous publications. His books include Beruit City of Regrets , Black in America and his most recent- A Long Walk Home, a retrospective of his 40 year career. His movie still credits include The Five Heart Beats, A Beautiful Mind and The Jackal among others.
Reed currently serves on the Magnum Foundation Board.
Limited copies of A Long Walk Home will be available for sale before and after the lecture. Be sure and get your copy early! Mr Reed will be available for a book signing immediately following his talk.
Gail Nogle

Is a master portrait photographer. Her elegant images depict the human spirit at its best. Gail holds a Photographic Craftsman degree and is one of the few women in the world awarded a Fellowship from the American Society of Photographers. While children and portraiture have been her first photographic love, she counts the whole world as her studio now. Her images of the once every 144 year Hindu Pilgrimage- Maha Kumbha Mela helped Team USA win the 2018 World Photographic Cup Gold Medal.
FAQs
Will Mr Reed's book A Long Walk Home be available for purchase and signing at the lecture?
Yes, there will be a limited number of books for sale before and after the lecture. Make sure you get your copy early! The book signing will take place immediately after the lecture.
Where can additional copies of the book be purchased?
Additional copies can be purchased at https://utpress.utexas.edu/books/reed-long-walk-home
Please contact UT Press at Ph: 800.252.3206 for customer service and ordering information