About this Event
Early bird tickets now available!
As an early birthday treat, we're giving away a YLPH Rotating Oil Rack* for FREE for each ticket purchase! Hurry, limited slots only!
*Item will be released at the anniversary event on November 10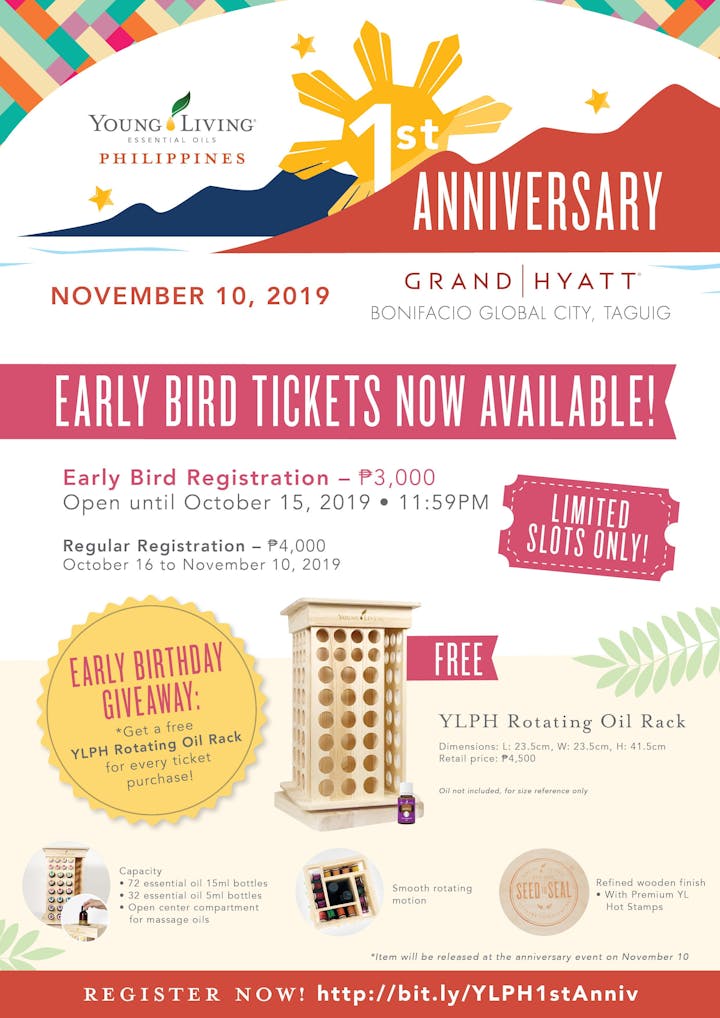 Purchasing of tickets are only available for PayPal Accounts.
Don't have an account yet? It's easy! Follow our steps below and you're on your way to a fun celebration with the whole YLPH this November 10!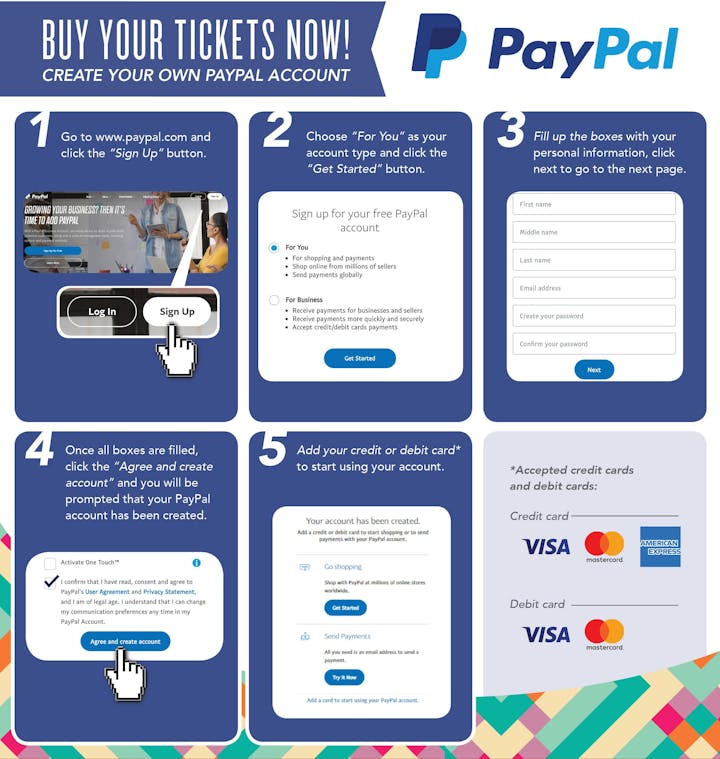 Frequently Asked Questions
1. WHAT DOES THE ANNIVERSARY TICKET INCLUDE?
Purchase of a ticket includes entry to the event, a SWAG (YLPH Rotating Oil Rack) and snacks.
2. WHAT TIME WILL THE EVENT START?
Registration starts at 12:30PM. Please note that the event is free seating. Hence, the earlier you come, the better!
3. WHAT IS THE ATTIRE FOR THE EVENT?
Please come in your business attire with touches of Filipiniana.
4. WHERE CAN I CLAIM MY YLPH ROTATING OIL RACK / SWAG?
Your SWAG can be claimed at the event itself. Please note that the SWAG is an Attendance Gift. As such, your SWAG can be only claimed at the event itself.
5. CAN I BRING A NON-MEMBER TO THE EVENT?
Yes. You may bring one non-member guest for as long as the guest also purchases a ticket. To give opportunity for all members to witness the anniversary, members are encouraged to only bring one paying, non-member guest.
6. IS THE NON-MEMBER QUALIFIED TO THE SWAG?
Yes, all paying attendees are qualified to get a SWAG.
7. ARE THERE OTHER ACTIVITIES APART FROM THE ANNIVERSARY EVENT?
At the moment, there is no AM activity being planned. We will, however, advise you if there are changes to this.
8. IS THERE A LIMIT TO THE NUMBER OF TICKETS THAT I CAN PURCHASE?
There is no limit to the number of tickets a member can purchase for as long as these are for other Young Living Philippine members. As stated in item 5, a member can only bring (1) paying, non member guest.
9. ARE THE TICKETS TRANSFERRABLE?
Yes. Tickets are transferrable for as long as you inform Young Living Philippines via events.ph@youngliving.com They are, however, non-refundable.
10. IF I ATTENDED THE DEEP DIVE FOR YL CULTURE AND WELLNESSEVENT, WHAT WILL BE MY TICKET PRICE?
All PAYING attendees of the said event can get one Anniversary Ticket at the early bird price regardless of when they purchase their Anniversary ticket. Please note that ER attendees who got their tickets for FREE in the Deep Dive event are not entitled to the same privilege.
11. UNTIL WHEN IS THE EARLY BIRD PRICE EFFECTIVE?
The P3,000 early bird price will be offered only until October 15. After that, tickets are sold at P4,000. Paying guests are entitled to the SWAG regardless of the price they paid for the ticket.
12. HOW DO I PAY MY TICKET AT EVENTBRITE?
Payment has to be through PayPal. If you don't have one yet, please create a PayPal account.