Description
ChicagoLand Young Living Empowerment Council presents...
LIVE YOUR PASSION RALLY - JANUARY 2017
Hello Young Living Friends!
We are so excited to be hosting the 2nd Young Living Live Your Passion Rally in Chicagoland on Saturday, January 21, 2017. This event will take place at the Midwest Conference Center from 1 PM - 5 PM.
If you would like to learn more about Young Living Products and how to grow your Young Living Business, you don't want to miss this! We can't wait to see you there!
We are so lucky to have James Lawrence, The Iron Cowboy, speak at this event! (read more below)
Get pumped to learn ways to Roadmap Your 2017!
We will focus on Business and Product Education, have a Ningxia Red Shot Bar, a Leadership Panel with amazing Crown, Diamond, and Platinum speakers, a super fun photobooth, and tons more fun!
Amazing new products will be at this event! Young Living will be launching a brand new product at the Rally! Get your hands on it here! There will also be an EXCLUSIVE OIL sold only at these rallies available. And on top of all that excitement, SLIQUE KITS will be sold at the event while supplies last. Get added to the Slique in 60 when you buy this kit!
PRICING
GENERAL REGISTRATION
November 26 - January 21 by 10am
$25 Individual Ticket
December 6 - January 21 by 10am
$35 Individual Ticket plus SPOUSE*
AT THE DOOR PRICING - January 21 after 10am
$35 Individual Ticket
$45 Individual Ticket plus SPOUSE*
*SPOUSE TICKETS CAN ONLY BE USED BY A MARRIED COUPLE
Midwest Conference Center
401 W Lake St.
Northlake, IL 60164
There are no refunds for this event. All sales are final. You may gift your ticket to one of your team members if circumstances present that you are not able to attend. Thank you for understanding.
More about James Lawrence...
Two-time Guiness World Record Holder, Ironman, Triathlete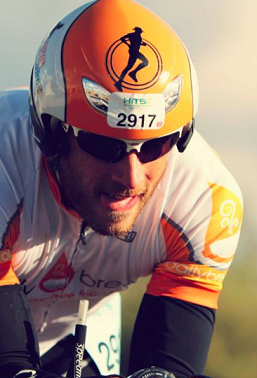 Facebook: Iron Cowboy
Twitter: @IronCowboyJames
Instagram: @ironcowboyjames
Favorite Oils: PanAway® and R.C.™ Essential Oil
"I train my body hard. With big goals on the horizon I can't afford to be sidelined with injury or fatigue. My muscles love the relief they get from Pan Away- keeps me on track to achieving my goals. I've used RC since 1995 and it's a staple oil I use with racing, recovery, and my kids. Life would be different without it. Nothing opens my lungs quite like RC."

James, otherwise known as The Iron Cowboy, was born in Calgary, Alberta. At the age of 28, his wife challenged him to do a 4-mile fun run that he struggled to finish. His wife then signed him up for a marathon, and the rest is history. He dominates endurance events and has completed many back-to-back Ironman distance races. (This consists of a 2.4 mile swim, 112-mile bike, and a 26.2 mile run!) James also somehow finds time to raise awareness and money for causes close to his heart, such as the Quiet Way, bringing clean water to people in Africa. He is a personal trainer and a very inspirational role model for discovering the greatness within.
Come together for an afternoon of excitement with Young Living's 2nd Live Your Passion Rally! As thousands gather across the country, we will do the same in Chicagoland to hear from local leaders and celebrate some exciting announcements from YL Corporate. Don't miss this chance to be inspired and to refresh your business as you network and learn together with your team as well as some new cross-line contacts!