Young Living - Live Your Passion - Happy Hormones & Nutritional Wellness
Meet an incredible health and wellness expert to learn about some of the hottest wellness topics today - nutrition, gut and hormone health!
About this Event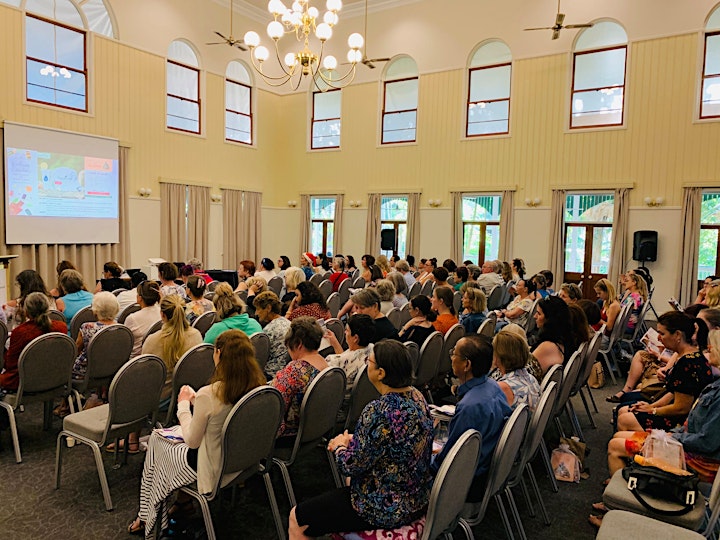 Our Far North Queensland Young Living Community invite you to our "Happy Hormones and Nutritional Wellness - Live Your Passion Event" featuring naturopath and nutritionalist Genevieve Knutson.
Enjoy an 'Oily' afternoon as Genevieve shares her experience and expertise on some of the hottest wellness topics today. Nutrition, gut and hormone health are frequently in the news – but what does it really mean to you and your long-term wellness?
In this info-packed event, you'll discover how the body works, why it's important to support it and how to do just that! You'll learn about Young Living's latest nutritional products, what makes them different and how to incorporate them into your everyday wellness regime.
Mingle with our North Queensland YL community, taste essential-oil infused light refreshments including natural chocolate covered Tasmanian cherries , experience display tables and invite your friends!
* $15 entry price includes: Sample bag to take home for first 150 registered
* Book early to go in the Prize Draw ( Value over $70)
* Go in the draw to win a bottle of NingXia Red when you invite a guest who is not yet a YL member!
* Refund Policy: In the event you cannot attend you are welcome to gift your ticket to a friend.
* Venue: Rydges Esplanade Resort Cairns, 209-217 Abbott Street. "Joseph Banks Room" - First floor function room.
About GENEVIEVE KNUTSON
Young Living Essential Oils member Genevieve Knutson is a qualified Naturopath, Nutritionist and Wellness Coach who has spent the last 14 years in the health and wellness industry.
Genevieve is a passionate Young Living member and advocate of 'holistic health and wellness' with a special interest in 'healthy hormones'. At this event, she will share her extensive wellness knowledge and explain the power behind Young Living's products and how to integrate them into your health regime.
She holds master's degrees in psychology and Health Studies and is passionate about nutrition and how it impacts physical and mental health. Genevieve enjoys helping others and loves to watch people become who they were meant to be- happy, healthy and thriving individuals.