Description
YOUNG LIVING FREEDOM CONFERENCE
Get Ready to Rock Your World with These Incredible Speakers!
Friday & Saturday, January 25 & 26, 2019 ~ 9:00 am – 5:00 pm
Ramada Venice Hotel Venezia, 425 US 41 By-Pass North, Venice, FL 34285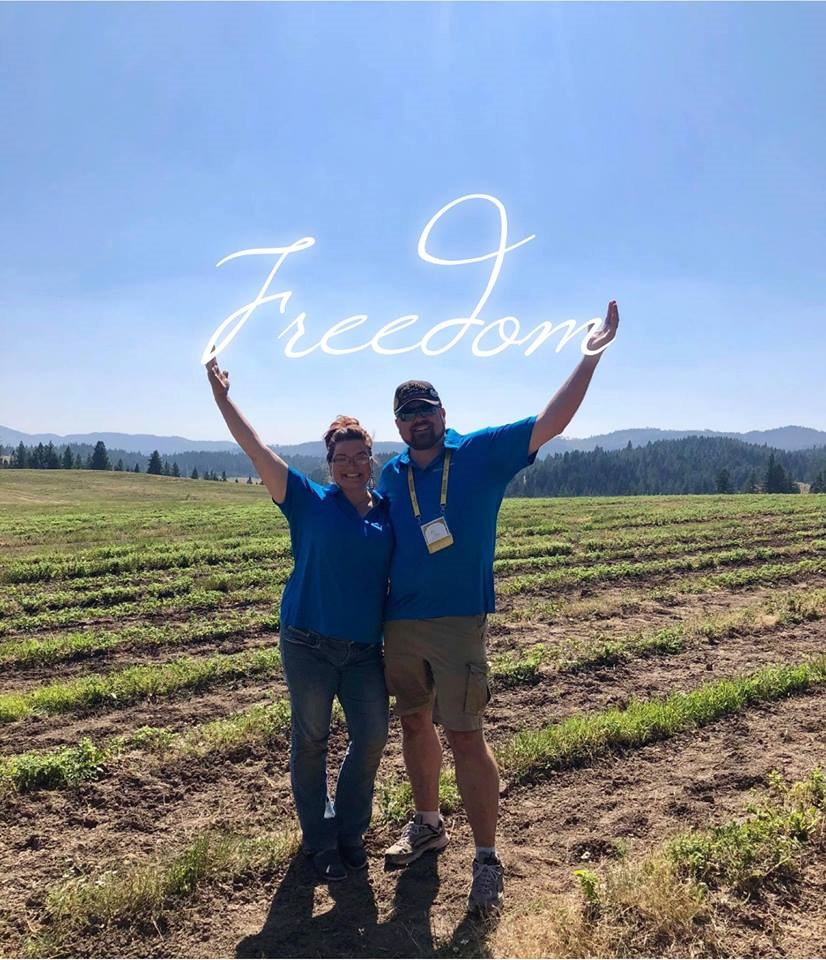 Join us for a spectacular conference with Sarah Harnisch, Chris and Ashely Opfer, Jen O'Sullivan, Jason Sapp, Shannon Hudson, Marlene Wiegers, Nancy Weber, Jeffrey Lewis…the big hitters in Young Living! I'm still waiting to hear back for a few others!
Freedom – What does that mean to YOU? Here's what one of our attendees, Amber, from last year just wrote to me, "I'd love to get reservations and tickets ahead of time! It changed my LIFE last year!" Are you ready for a change? Are you ready to walk in FREEDOM?
One of our keynote speakers, Jason Sapp, author of Trauma to Freedom, will share his story and show you how to effectively use essential oils so that you too can overcome trauma in your life. Let's face it, we've all been through difficult, traumatic events and sometimes it's tough to move beyond those experiences. Join us and experience FREEDOM! It will be life changing…I promise!
How about your health? Are you just barely getting through the day or are you living in vibrant health? If not, then you need to be here!
Financial freedom…yes! You were not created to live in lack! You can live a life filled with purpose and abundance! Would $500 extra every month make a difference for you? How about $2000? Come learn how simple it is to create abundance in your life!
And so much more…make new friends, enjoy the camaraderie of fellow oilers, learn and grow, introduce your friends to the world of Young Living, and have fun!
AGENDA FOR FRIDAY & SATURDAY
8:30 AM – 9:00 AM Registration
9:00 AM – 12:00 PM Sessions
12:00 PM – 1:00 PM Lunch – A soup & salad buffet will be available for $12.00 (it's scrumptious)
1:00 PM – 5:00 PM Sessions
FRIDAY
9:00 – 9:15 Welcome Kristy West
9:15 – 10:00 The Power of a Young Living Lifestyle Chris Opfer
10:00 – 10:45 The Chemistry of Essential Oils & Your Body Jen O'Sullivan
10:45 – 11:30 Trauma and Road to Freedom Jason Sapp
11:30- 12:00 Trauma, Identify & Healing Phases Jason Sapp
12:00 – 1:00 Lunch
1:00 – 1:45 Top Ten Rookie Mistakes with EO's Jen O'Sullivan
1:45 – 2:30 Your Connection to Freedom Nancy Weber
2:30 – 3:15 Comp Plan 101 – Creating a Dynasty Chris Opfer
3:15 – 4:00 OOLA – Time Management Sarah Harnisch
4:00 – 4:45 How to Run a GamePlan Bootcamp Sarah Harnisch
4:45 – 5:30 Say This – Not That, Compliance Shannon Hudson
SATURDAY
9:00 – 9:15 Welcome
9:15 – 10:00 The Top 10 Reasons Young Living Is Different Jen O'Sullivan
10:00 – 10:45 Liver, Gut and Kidney Cleanse Shannon Hudson
10:45 – 11:30 Forgiveness; Overcome Fear & Shame Jason Sapp
11:30- 12:00 Essential Oils – Key to Unlocking Freedom Jason Sapp
12:00 – 1:00 Lunch
1:00 – 1:45 All About the YL Supplements Jen O'Sullivan
1:45 – 2:30 The Freedom of Essential Rewards Chris Opfer
2:30 – 3:15 Relationships – The Key to Success Jeffrey Lewis
3:15 – 4:00 Getting Unstuck, Part 1 Sarah Harnisch
4:00 – 4:45 Getting Unstuck, Part 2 Sarah Harnisch
EXTRA!! ~ EXTRA!! ~ EXTRA!! ~ EXTRA!! ~ EXTRA!!
DRAWINGS THROUGHOUT BOTH DAYS FOR FREE PRODUCT GIVE-AWAYS
RAFFLE BASKET OVER $200 WORTH OF PRODUCT GIVEN AWAY BOTH DAYS!!
TICKETS: $5 EACH FOR 5 FOR $20
~~~~~~~~~~~~~~~~~~~~~~~~~~~~~~~~~~~~~~~~~~~~~~~~~~~~~~~~~~~~~~~~~~~~~~~~~~~~~
Vendors are welcome; if you would like to be a vendor, please contact Kristy1414@gmail.com
~~~~~~~~~~~~~~~~~~~~~~~~~~~~~~~~~~~~~~~~~~~~~~~~~~~~~~~~~~~~~~~~~~~~~~~~~~~~~
Hotel Accommodations
Ramada Venezia, 425 US 41 By-Pass North, Venice FL 34282
Our conference is at the Ramada Venezia and hosts lovely rooms. We have been given a block of rooms at a reduced rate of $125.00. To reserve please call: 941-308-7700. They will fill up fast so be sure to reserve your room as soon as possible. Please let them know you are with the Young Living Conference.
Other hotels within a few miles:
Holiday Inn Express Venice/Sarasota
380 Commercial Ct, Venice, FL 34292-1647
877-859-5095
Fairfield Inn & Suites Venice
2935 Executive Drive, Venice, FL 34292 USA
941-488-4343
Hampton Inn & Suites Bayside Venice
881 Venetia Bay Blvd., Venice, Florida, 34292
941-488-5900
Best Western Plus Ambassador Suites Venice
400 Commercial Ct, Venice, FL 34292-1647
855-629-2669
For more hotel options, just Google "Venice, Florida Hotels"
*Topics & Speakers subject to change
Sorry NO REFUNDS