Description
Young Friends of PPLM is a group of young philanthropic leaders dedicated to supporting the mission of Planned Parenthood League of Massachusetts (PPLM) and spreading the word to others. We're throwing a fun event to raise funds and awareness on December 7 – see below for more info. I'd love to see you there! During these uncertain times, your support will help PPLM ensure access to high-quality, nonjudgmental reproductive health care for all the people who rely on them every day. Thank you!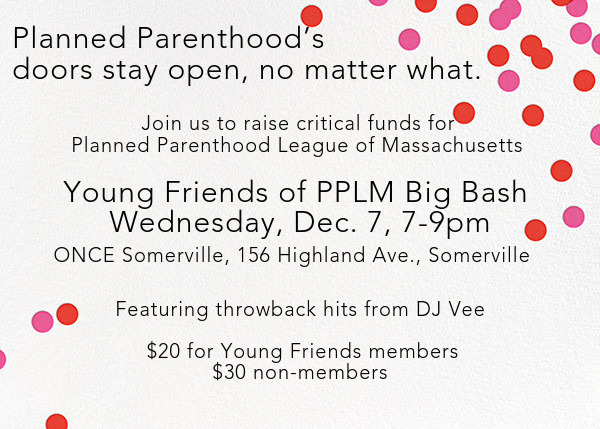 Purchase general admission tickets here!
Become a Young Friend today and receive the member ticket link via email. To learn more about joining Young Friends of PPLM, visit the website or contact Caitlin Quinn at cquinn@pplm.org or 617-616-1661.