Young Female Entrepreneurs Los Angeles: July '12

Wednesday, July 18, 2012 from 7:00 PM to 9:00 PM (PDT)
Event Details
Welcome to YFE Los Angeles
Young Female Entrepreneurs is an online organization that moderates connections between entrepreneurial women in their 20s and 30s. The YFE mission is to help each participating member on their path to profitable businesses while building a collective reputation that is philanthropic, successful, multi-faceted and collaborative. There are a number of networking events in L.A., but a female-only group for the aspiring or newly-minted entrepreneur is lacking. Many of us have found one another on Twitter or Facebook through shared interests and goals. Now it's time to meet and collaborate 'IRL' (in real life!).
Your ticket purchase covers the cost of food (and drinks if possible!). All remaining ticket proceeds will be donated to the Step Up Women's Network which empowers teenage girls through education and leadership building activities here in Los Angeles.
Find YFE L.A. on Facebook (must request to join the group).
Your July 2012 YFE Hostesses:
This month we're covering a lot of ground in a very hip place. Our hostesses include co-owners of a social media & PR firm and a raw foods chef who is working her way into your local Whole Foods store. Photography coverage for the event is being provided by a photographer with a whole lotta LOVE squeezed into each picture. Read their bios & all about the space below.
Parking logistics: parking is on 2nd Street & La Brea Ave; the entrance is thru the alley and is $1 per car. A finialized schedule for the evening will be emailed out 48 hours prior to the event's start.
Scarlet Garcia (left) is co-founder of LaunchHaus, a "one-stop shop" boutique firm providing public relations, special events, marketing and social media services for small businesses. She formed LaunchHaus with long time friend and business partner, Soraya Khineche after realizing they both had the same Marketing/PR philosophy and vision for success. In addition to LaunchHaus, she currently heads the Marketing and Social Media for District La Brea. Her entrepreneurial spirit and non-traditional creative ways has helped her clients achieve maximum exposure with proven results.
Soraya Khineche (right), co-Founder of LaunchHaus, is a multilingual entrepreneur and a published author of several Global Scientific Journals as well as a Motivational Self-Development e-book. Prior to forming LaunchHaus, Soraya got her B.S. in Molecular, Cell and Developmental Biology at UCLA. While assisting with Global Launches and PR Campaigns at a Global Biotech Company called Life Technologies Inc., she quickly discovered her passion for Public Relations and Marketing. Networking in LA and NYC as a hobby, she started building a solid network of business contacts, and thereafter started to work independently, implementing PR and Marketing Campaigns for startup companies and individuals. She then decided to form LaunchHaus, LLC. with her business partner Scarlet Garcia.
Find LaunchHaus on their website, tweet 'em up @LaunchHaus or see what's new via their Facebook page.
Philosophie
Sophie Jaffe is a certified raw food chef, nutritionist, yoga teacher and personal trainer. She has her own company, Philosophie, where she helps clients reach a heightened sense of well-being and health through organic superfood blends she has created. Sophie co-owned a cleanse business for the past year where she worked for several celebrities and made healthy food for hundreds of people every month. Now, pregnant with her second son, she has gone back to working for herself under her company Philosophie, where she can balance being a mommy and really focus on sharing her superfood blend products with the world. Find Sophie on Twitter @philosophiemama and on her Facebook page.
Photography by Love Janet
Meet Photographer Janet Satanonchai: "Love fuels my soul. It drives what I do as an artist, more importantly as a human being. I believe in the power of love and imagery to inspire and move people emotionally. With this hope for universal love and my camera, I am on a personal mission to spread that good love one image at a time…one smile at a time. I fall more in love with photography with every beautiful couple I get to photograph. It's the raw and genuine connection I enjoy capturing the most. I love being able to document and share their story with the world so they will always have something to look back on, remember and fall in love all over again." See Janet's work on her blog and her Facebook Page; and welcome her to Twitter @LoveJanetPhoto.
Location courtesy of SHELTER HALF
Welcome to the made-in-America brand collective SHELTER HALF. The marketplace is part of District La Brea in Los Angeles. Founded on the principles of conscious commerce, collaboration, and American-made products, SHELTER HALF features a curated collection of brands, artists and craftsmen. "The idea came from wanting to build a community around products made in America, and there was a desire to do something fun and new," says Davide Berruto, Environment Furniture CEO and co-founder of Shelter Half. "The spirit is kind of alive and evolving, and it will change with everybody bringing not just merchandise but ideas to the table." Find SHELTER HALF on Facebook and Twitter @SHELTERHALF.
About Young Female Entrepreneurs
YFE moderates biweekly Twitter Chats (@yfetrepreneur), web conferences, hosts a live stream and publishes a healthy blog and Podcast profiling the women within our community. To be a "member" all YFE asks is that you show up, are in your 20s or early 30s and are on the path to owning your own business. Read more about YFE & its founder, Jennifer Donogh HERE + all you need to know about connecting with the YFE community at-large.
Attendee List
Sort by:

Date

|

First Name

|

Last Name
When & Where

SHELTER HALF
161 S La Brea Ave
Los Angeles, CA 90036


Wednesday, July 18, 2012 from 7:00 PM to 9:00 PM (PDT)
Add to my calendar
Organizer
WELL in L.A.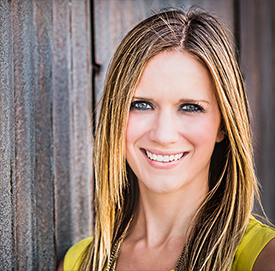 Erin Haslag is a designer and consultant for wellness professionals and lifestyle-related businesses. She writes on her favorite topics - health, wellness and lifestyle - on her blog at WELL in L.A. and for sites like FabFitFun and The Daily Love. 

Contact: erin@wellinla.com or visit wellinla.com to learn more about services or to collaboratation opportunities. 
Young Female Entrepreneurs Los Angeles: July '12