Description
Catholic Charities of the Archdiocese of New York will host their annual Turkey Distribution, distributing over 800 Thanksgiving meals, the Tuesday before Thanksgiving. Individuals and families in need will be welcomed at the Kennedy Center to receive turkeys and all the trimmings for a nourishing and dignified holiday meal.
Young Catholic Renewal will gather at the Lt JP Kennedy Jr Community Center (34 West 134th Street) on Monday, November 25 at 6:00pm to assemble the produce that will be distributed with turkeys to hundreds of hungry individuals and families at Catholic Charities' Turkey Distribution the following morning.
After the assembly, the group of young corporate restructuring professionals will head to Harlem Hops for networking, around the corner at 2268 Seventh Avenue between 134th and 135th Streets.
Please join us and lend your time to help Catholic Charties feed our hungry neighbors!
View photos from YCR's last networking event here!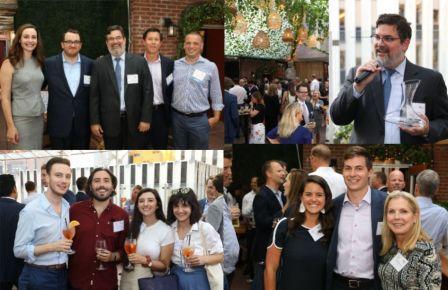 About Catholic Renewal
Catholic Renewal is a group of professionals in the corporate restructuring industry committed to providing charitable assistance to those in need through the spiritual growth of its members. Our Young Professionals Group is comprised of restructuring professionals ages 40 and under who periodically meet for in-service events and professional networking. There is no fee to join our group. View the Catholic Renewal webpage to learn more.
For more information or to join our group, please contact Christopher M. Desiderio at (212) 940-3085 or cdesiderio@nixonpeabody.com.