Description
Description
Young Artist Performances offers the following programs this season:

Saturday October 12, 2019 7:30PM and Sunday, October 13 2019 4:00PM: Violinist Iris Shepard Music Teachers National Association (MTNA) National Finalist, will perform clasical works with pianist Chee-Hang See.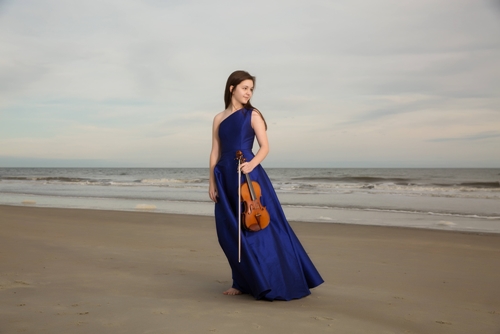 ---
Saturday, January 4 2020 7:30PM and Sunday January 5, 2020 4:00PM: The Stamps String Quartet - class of 2022 the honors ensemble from, the Frost School of Music, University of Miami willl present a program of classical chamber music.

---
Saturday, May 2, 7:30PM:: and Sunday May 3, 4:00PM: Narional Music Eduators Association - All Eastern oboist Amanda Rearden, will perform classical works with pianist Chee-Hang See.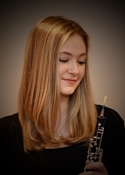 Organizer of Young Artist Performances 2019-2020 Concert Series
          Young Artist Performances was founded by Judy and Joe Gimbel of Hilton Head, South Carolina. The Gimbels avocation for the past 25 years has been to foster a love and appreciation of classical music in young people.
          In 1991 the Gimbels founded the Youth Orchestra of Bucks County (suburban Philadelphia). Joe served as Board Chairman for 15 years, 7 of which he acted as Executive Director, During that time, Judy held the position of Treasurer and organized and managed 4 international tours. Today YOBC consists of 9 ensembles and provides a classical music experience to more than 250 young people each year.
          Upon moving to Hilton Head, Joe joined the Educational Outreach Committee of the Hilton Head Symphony Orchestra, and was responsible for reviving a local youth concerto competition and then expanding it into one of the largest of its type in the Southeast.
          The Gimbels have created Young Artist Performances, a 501(c)(3) non-profit corporation, to create unique performance opportunities for young artists preparing for or recently having entered a music conservatory. Young musicians accepted into the program travel to Hilton Head Island and perform at several venues, including a private home. They are provided with meals, housing, local transportation and an honorarium. A young artists might use this opportunity to gain professional performance experience, collaborate with other young artists, or perfect repertoire required in an upcoming audition, competition or jury.
         For further information contact us at: YAP@gimbelassociates.com