Description
Come join us for an afternoon of networking and real life discussions!
RCCG California Zone 2 - Young Adults & Singles Ministry (YASM) invites you to our inagural gathering open to all in the Bay Area and beyond!
Young Adults Summer Seminar 2019
---
Saturday, August 31, 2019 // starts by 1 pm
We have been blessed in 2019. To regonize this, we wish to come together for an afternoon of fellowship, fun, discussion and networking. We very much look forward to having you at our Young Adults, Singles and Married event.
Our hope is to provide young people in the Bay Area / Northern California an opportunity to gather together, share their most defining experiences over the past year, and understand the world they live in today through the eyes of their faith.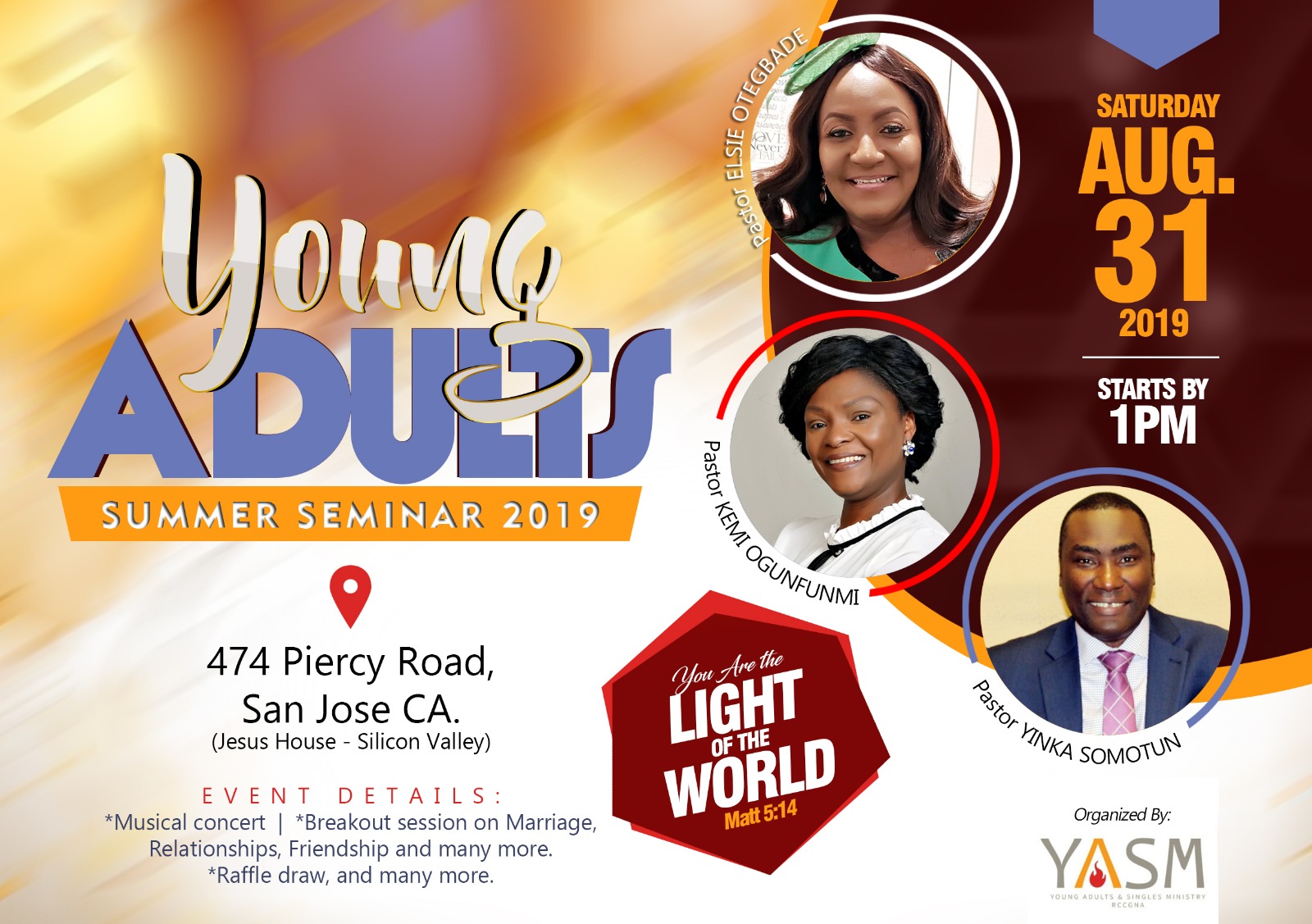 Please email yasmca2@gmail.com for questions or concerns. We hope to see you there!