Description
Come join SMPS Ozarks as we welcome Brad Thurman, PE, FSMPS, CMSM as he presents his "You Want Me To Do What?" talk.
Clients are getting smarter and want relationships with the people who will be leading their projects. Getting a firm's technical staff onboard is essential for successful marketing and business development, but how do you bridge the gap between doing the work and getting it? This session will look at the commitments required to create a marketing culture, ways to communicate with and involve technical staff, and the characteristics necessary to build an effective team.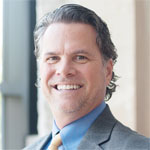 Brad Thurman, PE, FSMPS, CPSM is a principal and Chief Marketing Officer with Wallace Engineering, a structural and civil engineering consulting firm. Since 1998, he has helped lead Wallace's marketing and business development efforts across two disciplines and six offices. Brad is a past-president of SMPS Oklahoma, served for three years as an instructor for the SMPS Presidents' Leadership Symposium, an annual training program for incoming chapter presidents-elect, and was co-chair of Build Business 2009 in Las Vegas. He is a licensed Professional Engineer and served as the 2013-14 President on the SMPS National Board.
Networking starts at 11:30 and your ticket includes lunch.
Thank you to our hosts: Allgeier Martin & Associates for providing the venue and coordinating lunch.
Thank you to our sponsors: