Description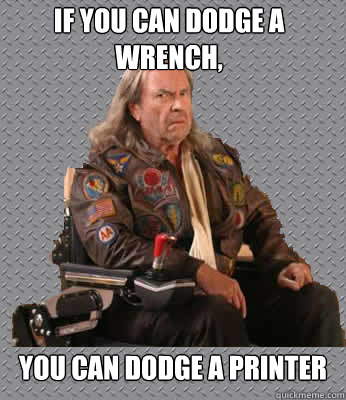 "If you can sell a copier, you can sell anything."
The business world is changing, contracting. Equipment margins fall as experts tell you to sell managed IT services. It isn't easy as it looks.
There is a great way to remain relevant in the eyes of your customers, without the large investment in a NOC or partnership or time. With Atlas, you'll offer a service most IT departments thirst for - IT Asset Management.(ITAM)
According to Gartner, "IT asset management (ITAM) provides an accurate account of technology asset lifecycle costs and risks to maximize the business value of technology strategy, architecture, funding, contractual and sourcing decisions."
I bet, right now:
•you track warranties
•you track lease expiration dates
•you track activity on your copier fleet (meter reads)
If you do these things, adding ITAM to your portfolio should be painless.
Consider these points:
For every output device in an organization there are between five and ten IT assets
IT Directors prefer to talk about Lifecycle Management over 'copiers'
Keeping track of IT assets is a pain, but a financial necessity
You can help relieve this pain. We can help you sell more contracts.
Come with us. Let us show you how.
Register today
*** Login information will be emailed to participants the day before the event. ***
** If this time is inconvenient or you'd like a one on one discussion, reach out to me, greg@asset-atlas.com and we'll arrange a meeting.
Share this event on Facebook and Twitter