You Should Be Dancing', Yeah! - Power of Film, "Saturday Night Fever" a benefit for Just Like You Films

Saturday, November 14, 2015 at 7:00 PM

-

Sunday, November 15, 2015 at 12:30 AM (CST)
Event Details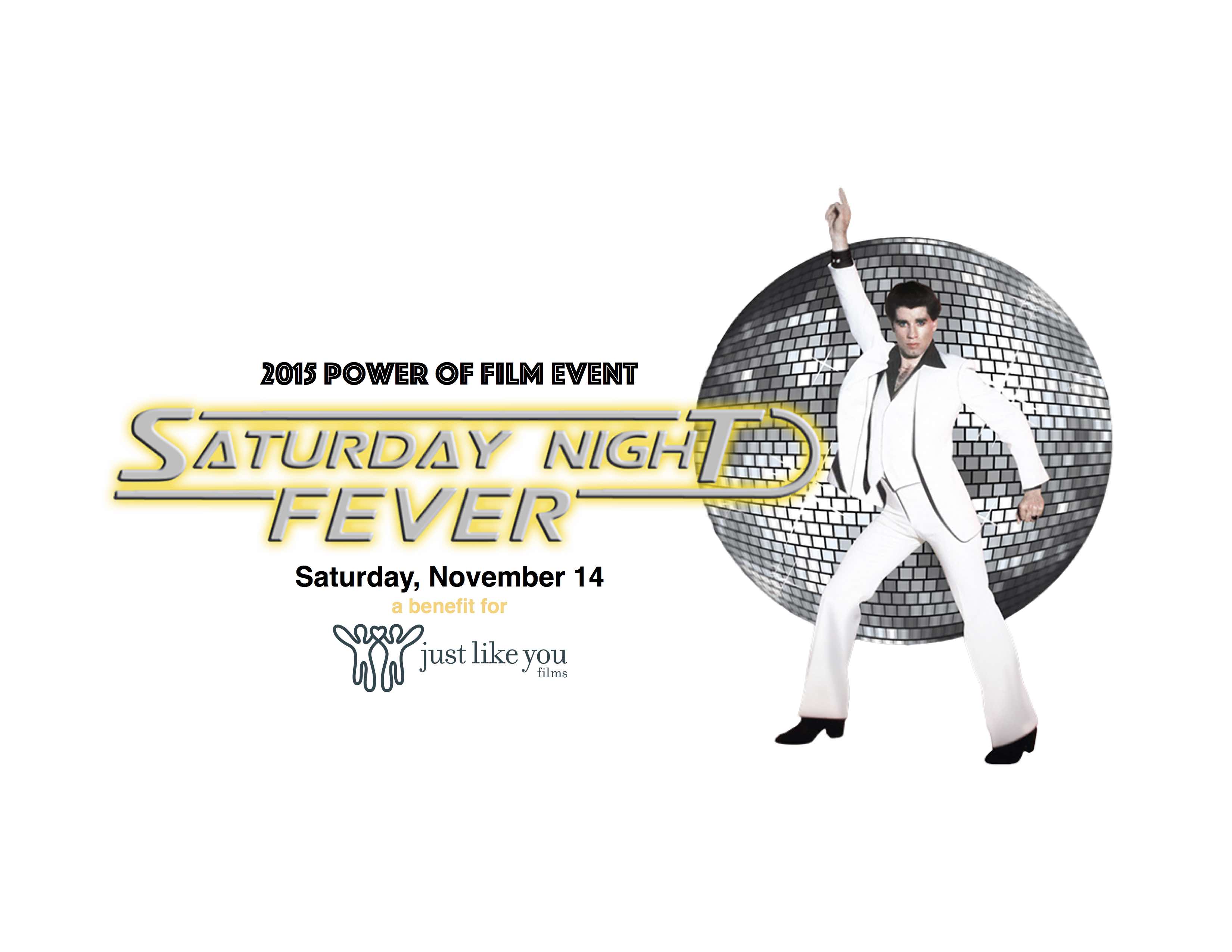 You Should Be Dancin', Yeah!  
Save the Date:  Saturday, November 14
Join us on November 14 when Just Like You Films takes you higher for the
2015 Power of Film - Saturday Night Fever.  
Put on our boogie shoes, your best Tony Manero and Stephanie Manango gear (Would ya just watch the hair?) and jive talk your way down to Brooklyn's 2001 Odyssey Disco Club (aka Studio Dan Meiners).  And, the best part is your disco inferno will fuel JLY's next production, Just Like You - Diabetes.  
So, show how deep YOUR love is and don't miss the fun!  
Can you dig it?
Individual tickets start at $100 and include full bar, food and disco dancing! Various sponsorship packages are available as well. 
Sat., Nov. 14, 2015, 7pm at Studio Dan Meiners
Brush up on your dance moves with Tony!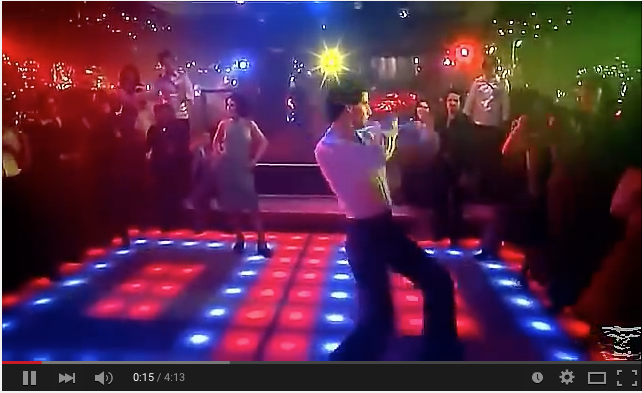 Just Like You Films is a local, nonprofit film company that offers educators a powerful tool in the fight against bullying. Award-winning filmmaker and founder, Jen Greenstreet, and acclaimed photographer and videographer, Isaac Alongi, have collaborated to develop films and materials that educate the local and global community on how to communicate about difficult subjects, such as childhood cancer, burns, Down's Syndrome, autism, facial anomalies and more. JLY Films captures real life stories that teach children how all of us are more alike than we are different.
See what happened at the 2014 Power of Film event when "everybody cut Footloose" for Just Like You - Facial Anomalies!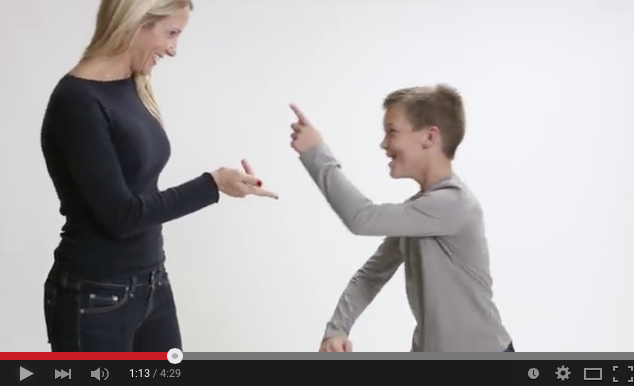 As a nonprofit organization, the existence of JLY Films relies solely on the support of the community. Your sponsorship dollars will help JLY Films distribute its current video library and create more powerful films that address new important topics.
For inclusion in printed materials,
please submit your sponsorship by Tues., Sept. 30, 2015. 
Sponsorship or event questions, please contact Anya Holmes, event co-chair at: anyakc@aol.com or (913) 530-9213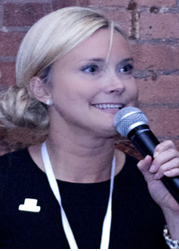 Film has the power to ignite human empathy like no other medium. Film invites every single one of us to peer through our cloud of self absorption and connect with another human soul. To feel that person's story - their struggles, their hopes, fears and dreams. To engage our senses and allow us to walk in their shoes. To clear a space for them in our heart. Film taps us on the shoulder and reminds us of our heart. Reminds us to feel it and share it.  
Film reminds us that our heart is not so small and contained inside of our bodies. That it swells and stretches and is actually as big as this world, this universe, these cosmos.  
Just Like You Films is my heart. My dream of a world where people live in their hearts. A world where generations of kids grow up innately knowing and living that connectivity - both academically and relationally. Where they recite stories of chemotherapy, pressure garments, light sensitivity, speech therapy and facial surgery like they recite stories of Cinderella and The Three Bears. A world where bullies become obselete because bullying would mean the unthinkable - hurting a friend. Hurting our very own heart.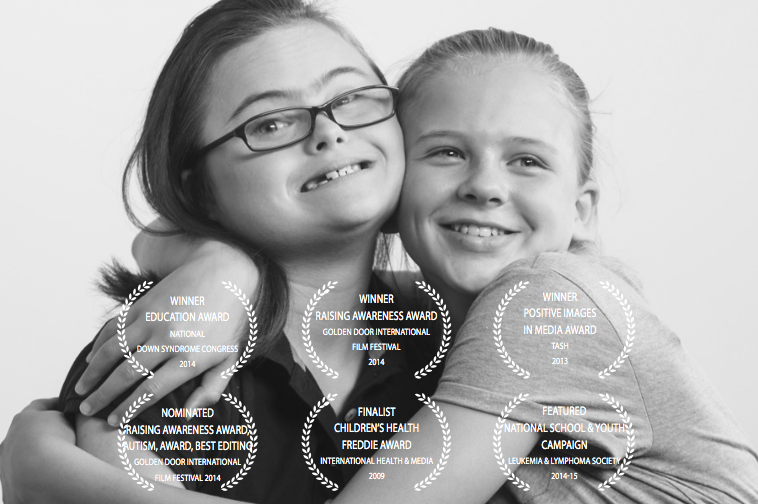 AWARDS & DISTRIBUTION
 W
e were honored to receive the 2013 Tash Positive Images in Media Award
, the 2014 National Down Syndrome Congress' Education Award, The 2014 KC Jewish Film Festival's Trailblazer Award, the AMC Cares Award and the 2014 Autism Society of the Heartland's Making A Difference Award. We were nominated for the The 2014 Golden Door International Film Festival's Autism Award, Best Editing Award and won the Raising Awareness Award for our Down syndrome film. We are also a 2013, 2014 and 2015 Google Ad Grant recipient.  In 2009, our Burn film received the International Health and Medical Media, Freddie Finalist Award in Children's Health.  
Just Like You - Cancer is featured by the 
National Leukemia Lymphoma Society's School and Youth campaign
 to reach 14.5 million students in 29,000 schools across the US. The Burns and I Care films are featured at the Phoenix Society's World Burn Congress and their Journey Back Program. In 2013, the United Nations presented our Down Syndrome film to its members in a general session.  As a result, the Brazilian delegate licensed our Down Syndrome film and currently distributes it across Brazil through her organization, 
Movimento Down
.   The National Autism Society screened Just Like You - Autism at their 2015 national conference. JLY Films are distributed on Learn 360, an educational video platform reaching 8 million kids in 25,000 schools in the United States and Canada. Down Syndrome is translated into 
Spanish
, 
Portuguese
 and is 
closed captioned for the hearing impaired
.  And, we are currently in talks with an Iceland organization to translate it to Icelandic.  Our films have been viewed on the 
Just Like You Films' youtube channel
 over 400,000 times in 120 different countries.  We receive posts and emails like these everyday…
"Just Like You Down Syndrome uses the voices and faces of people with and without Down syndrome to beautifully express the philosophy that the Special Olympics shares: to value others for their gifts, to approach each other with an eye to valuing what matters most, and to look past the superficial and our prejudices to embrace the power of the human spirit."
-Tim Shriver Ph.D., SPECIAL OLYMPICS
"This is the absolute best autism presentation I have ever seen. As someone who has studied autism for 30 years, and most especially as grandmother to one of the most amazingly awesome and exceptional young men I've ever met. I endorse this video!" Jane Johnson, SPECIAL EDUCATION RESOURCE TEACHER
"This is such an amazing video, let me tell you: I was searching for hours for a short video to present to my son's four year class. I couldn't find anything to reach them globally, that be upbeat but explains all they need to know to accept DS and your video gets a tear from me everytime. I love it!! I'm showing it here in Nairobi, Kenya..." Grace Sonore, PARENT AT BRAEBURN GARDEN ESTATE SCHOOL 
Have questions about You Should Be Dancing', Yeah! - Power of Film, "Saturday Night Fever" a benefit for Just Like You Films?
Contact Just Like You Films
When & Where

2001 Odyssey Disco Club, Brooklyn, NY
aka Dan Meiners Studio
2500 W Pennway St
Kansas City, MO 64108


Saturday, November 14, 2015 at 7:00 PM

-

Sunday, November 15, 2015 at 12:30 AM (CST)
Add to my calendar
You Should Be Dancing', Yeah! - Power of Film, "Saturday Night Fever" a benefit for Just Like You Films