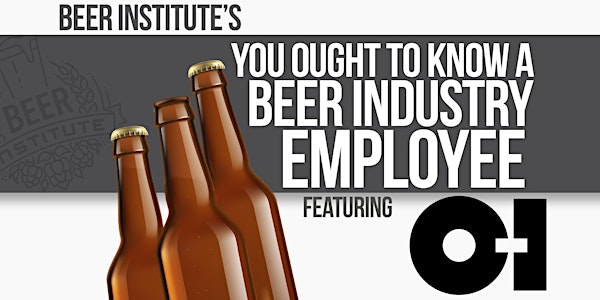 You Ought To Know A Beer Industry Employee: O-I Glass
Join the Beer Institute and O-I Glass to learn the story of the glass beer bottle.
About this event
Join us as we take you behind the scenes of our nation's beer industry, introducing you to both large and small brewers, beer importers and industry suppliers. They will give you a glimpse of how they play a role in packaging some of your favorite beer brands and provide a wide variety of well-paying jobs.
On April 28, 2021, at 2:00 PM ET, we will hear from Austin Stein, Plant Manager at O-I Glass' Danville, Virginia plant.
During the webinar, Austin will discuss how he runs a facility with nearly 150 employees that produces more than 1,000 beer bottles per minute. Austin has been with O-I for nine years and run the Danville plant for six months. During his O-I career, he has served in various roles, including line production leader, quality manager and production manager. He will also discuss initiatives O-I has undertaken to improve sustainability, innovate new glass packaging and ensure the beer you consume always comes in a high-quality bottle.
More than 2.1 million American jobs rely on a vibrant beer industry. America's brewers, beer importers and industry suppliers are dedicated not just to providing our nation's most popular alcohol beverage but also to giving back to communities across the United States.
About O-I Glass, Inc.
O-I Glass, Inc. (NYSE: OI) is one of the leading producers of glass bottles and jars around the globe. Glass is not only beautiful, but it's also pure and completely recyclable, making it the most sustainable rigid packaging material. Headquartered in Perrysburg, Ohio (USA), O-I is the preferred partner for many of the world's leading beer, beverage and food brands. We innovate in line with customers' needs to create iconic packaging that builds brands around the world. Led by our diverse team of more than 25,000 people across 72 plants in 20 countries, O-I achieved revenues of $6.1 billion in 2020. Learn more about O-I: o-i.com / Facebook / Twitter / Instagram / LinkedIn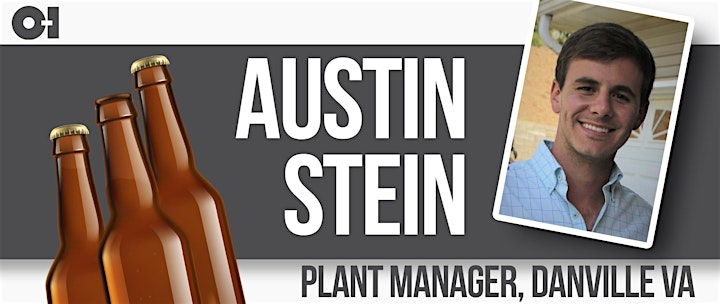 Miss our previous webinars? Click below to learn more: