About this Event
QUESTIONS OR WANT TO PURCHASE BY PHONE? CALL Tara Huguet at 877-591-5936 x3
EVENT INFORMATION:
Join us at our annual "You Night Cancer Survivor Runway Show and Celebration" as 23 cancer survivors celebrate life beyond a cancer diagnosis. The You Night St. Tammany Class of 2019 is celebrating this year's theme, "TURN THE BEAT AROUND". This is the 12th class to participate in this unique empowerment training program that addresses the emotional, physical and mental impacts of cancer, while building a sisterhood of support.
Over 800 persons are expected at this exciting and emotionally uplifting event, where guests will be inspired by the strength of our survivors whose desire is to bring hope to others battling and overcoming the disease. You Night features a 92' long state of the art runway stage, with incredible entertainment that will leave you smiling and inspired. Our courageous participants are not just models...they become role models for our communities. This event is open to the public! Men and women alike will thoroughly enjoy this celebration of life!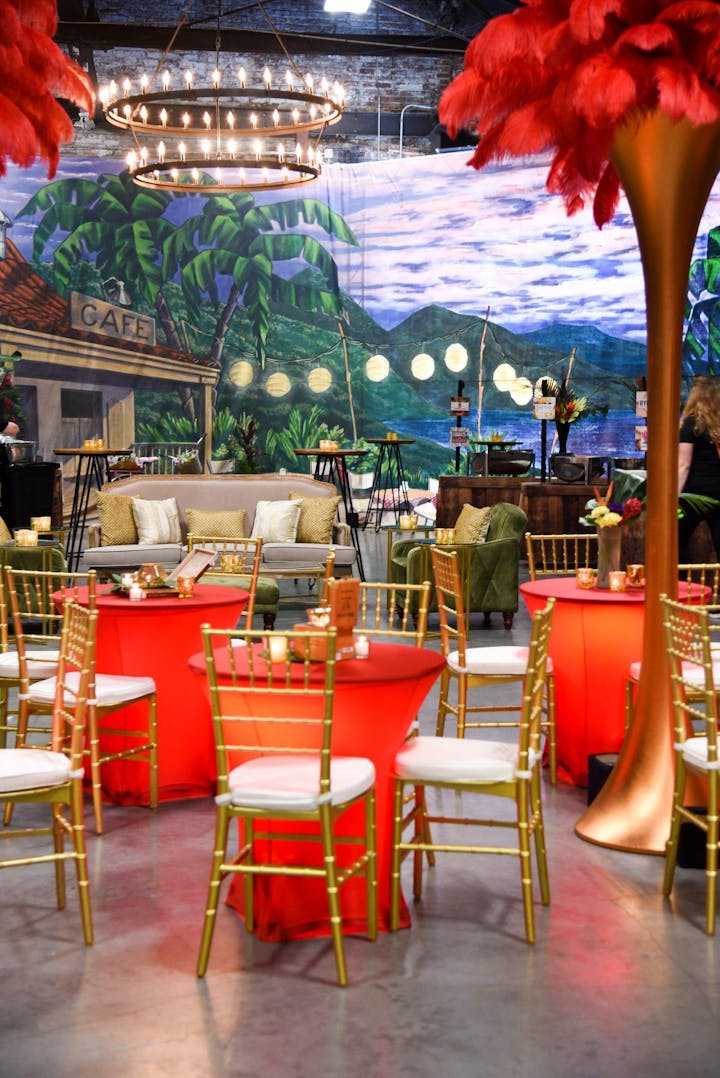 THIS IS NOT YOUR ORDINARY RUNWAY SHOW!
You Night features a state-of-the-art 92' long runway stage. We transform the Castine Center into a beautiful experience! The event starts with the Runway Celebration featuring the St. Tammany Class of 2019 -- 23 cancer survivors who will inspire you with the strength they found in the You Night Sisterhood. The show opens featuring alum graduates of the You Night program who will be walking in costumes to our Latin-inspired theme, "Turn the Beat Around."
The St. Tammany Class of 2019 will come out in three collections:
FORMAL WEAR - featuring gowns from Southern Bridal Dreams and Columbia Street Mercantile
CONTEMPORARY WEAR - featuring clothing from Stella Dallas, Chico's, Bliss, The Villa and Ballin's
GRAND FINALE - The ladies star in a music video that they filmed earlier this year, and then walk the runway featuring jeans from JeanTherapy
DANCE THE NIGHT AWAY AT OUR POST-PARTY!
Join us at our post-party featuring incredible food and libations from local area restaurants. The band VIVAZ (who often plays at Jazz Fest) will help us get the post-runway show party going until 11 p.m.
DRESS CODE: Fun and Fashionable! Feel free to come dressed in our Latin-inspired/Tropicana theme!
THIS EVENT IS OPEN TO THE PUBLIC! If you want to be inspired and have an incredible time, join us at You Night! We were featured in a national Capital One Commercial because of the work we are doing to help women who have had cancer turn the beat around!
OUR PROGRAM AND MISSION: We are a program developed to address the on-going needs of survivors. We create empowering group activities that result in a powerful sisterhood of support. We have recently launched our You Knight program to address the needs of the male care-givers, and have just launched "ScART" -- where survivors paint their scars on canvas as abstract works of art. You Night was named "Most Glamorous Event" by St. Charles Avenue Magazine, and has been awarded the Small Business Administration company of the year for Louisiana in the InnovateHer challenge, for companies whose mission is to help women in their communities. You Night was featured in a national Capital One commercial, viewed by over 3 million persons in social media. Empower One, Impact Many! We look forward to welcoming you to this celebration as our role models show everyone that life can be turned around!
THANK YOU TO OUR PROGRAM SPONSORS AND GUESTS. YOU NIGHT HELPS WOMEN EMBRACE LIFE BEYOND CANCER. www.younightevents.com
Thank you to our TITLE SPONSOR: Center for Restorative Breast Surgery
CO-PRESENTING SPONSOR: Center For Women's Health
CO-PRESENTING SPONSOR: St. Tammany Cancer Center
VIP EXPERIENCE LOUNGE SPONSOR: Diagnostic Imaging Services
RUNWAY STAGE SPONSOR: Bergeron Volvo Cars
GUEST ARRIVAL EXPERIENCE SPONSOR M'liss Hogan M.D.
VIDEO SPONSOR Lakeshore Surgical Associates
DANCE PARTY SPONSOR AGESS Wealth Advisors of Raymond James
EMPOWERMENT PARTNERS:
Pontchartrain Cancer Center
Rich Mauti Cancer Fund
LOPA - Louisiana Organ Procurement Agency
Capital One Investing for Good
LOYALTY PARTNERS
Safelite AutoGlass- Sonny and Denise Gassiot
get well | DYNAMIC PHYSICAL THERAPY
Dr. Martha Stewart Dermatology
VIP EXPERIENCE PARTNERS
State Farm Insurance - CJ Ladner
First Bank and Trust
David and Joy Kampen
EDGE of the Lake
MEDIA PARTNERS:
Sophisticated Woman Magazine
The Lake 94.7
VIP Northshore
Lifestyles Health and Wealth Magazine
WGNO - News With A Twist @Kenny Lopez
RETREAT SPONSOR
Northshore Oncology Associates, Dr. Jay Saux, Dr. James Carrinder
OFFICIAL SALONS Air Salon & Blow Dry Bar - Mandeville/Covington; H20 Salon Northshore
OFFICIAL BOUTIQUES Southern Bridal , Columbia Street Mercantile, Bliss Boutique, Stella Dallas, The Villa Boutique, Chico's, Ballin's, JeanTherapy
SPONSORSHIP INQUIRIES: Tara Huguet 877-591-5936 x3