About this Event
Moderated by Chef, Instructor, Author & Food Advocate Jennifer Hill Booker
Each event in Finding NWA's "You Love" series will explore a point of passion, covering a spectrum of topics from art and culinary experiences to outdoor exploration, music and entrepreneurship. We'll bring together local and national experts in the field to inspire community and conversation during these challenging times.
Stay tuned for upcoming talks!
Kwame Onwuachi
Chef & Author @chefkwameonwuachi
Kwame Onwuachi is the James Beard Award-winning executive chef at Kith/Kin, Esquire Magazine's Chef of the Year, and author of Notes from a Young Black Chef, published by Alfred A. Knopf. He was born on Long Island and raised in New York City, Nigeria and Louisiana. Onwuachi was first exposed to cooking by his mother, in the family's modest Bronx apartment, and he took that spark of passion and turned it into a career. From toiling in the bowels of oil cleanup ships to working at some of the best restaurants in the world, he has seen and lived his fair share of diversity. Onwuachi trained at the Culinary Institute of America and has opened five restaurants before turning thirty. A former Top Chef contestant, he has been named one of Food & Wine's Best New Chefs, Esquire Magazine's Chef of the Year and a 30 Under 30 honoree by both Zagat and Forbes.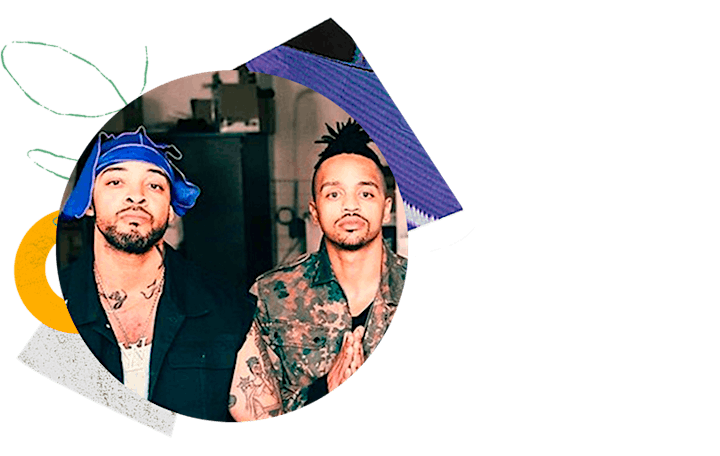 Ghetto Gastro Lester Walker & Pierre Serrao
Culinary Collective @ghettogastro
Jon Gray, Pierre Serrao and Lester Walker are the Bronx-born creative collective known as Ghetto Gastro, defining their own lane that transcends food, art, music, fashion and design. The Bronx is part of the team's lifeblood, and every piece of the Ghetto Gastro universe is meant to uplift and celebrate the borough, and other places like it, as an unsung driver of global culture. Since their founding in 2012, the collective's work to explore global food traditions through the lens of the African diaspora has led to its masterminding events for fashion designers, artists, entrepreneurs, musicians and organizations, including Virgil Abloh, Rick Owens, Naomi Campbell, Beyond Meat, AirBnb, the Serpentine Galleries, the Museum of Modern Art and many more. Event themes have ranged from Marvel's Black Panther future-world of Wakanda to the colonization and re-appropriation of the yam. In initiating conversations about inclusion, race and economic empowerment through food, the group occupies the crossroads of fashion, music, film, visual art and cuisine. After nearly a decade of breaking down boundaries between cultures and cuisines, Ghetto Gastro is making 2020 a marquee year — releasing a custom line of kitchen appliances, seasonings and kitchenware, producing a forthcoming television series and continuing to bring The Bronx to the world and the world to The Bronx.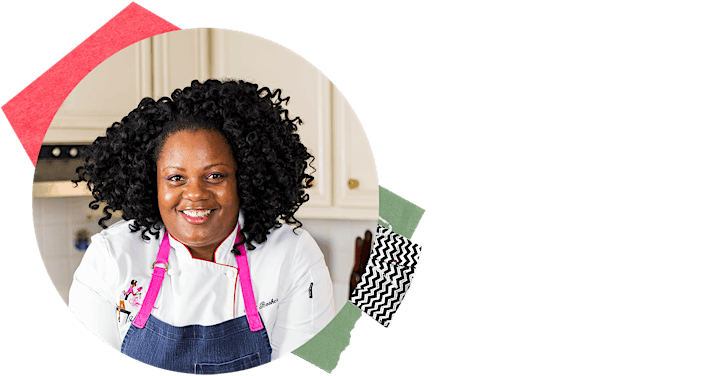 Jennifer Hill Booker
Chef, Instructor, Author & Food Advocate @chefjenniferbooker
Southern-born, Jennifer Hill Booker traveled to Paris to study French cooking at Le Cordon Bleu College of Culinary Arts only to discover that rustic French and Southern dishes use many of the same ingredients. Twenty years later Jennifer finds herself once again blazing culinary trails as she wears many culinary hats as chef, reality TV personality, culinary educator, business owner and cookbook author. Weaving her love of traditional Southern cuisine with her belief in incorporating healthy, seasonal foods and her classic French training, Chef Jennifer created a unique style of cooking that she terms Modern Southern Healthy Cuisine with a French Accent.