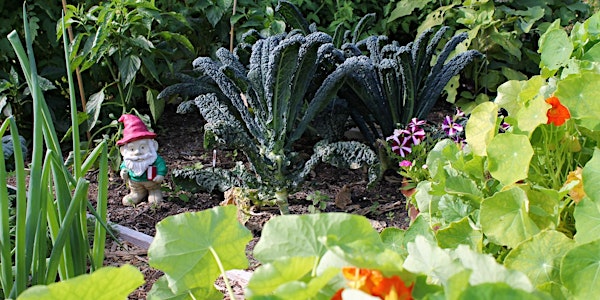 You Have a Garden Plot... Now What? (webinar)
Trying to grow vegetables in Florida? Have a spot to grow, ready for your next step, but not sure what it is? This webinar is for you!
About this event
Are you interested in growing vegetables in Florida and you aren't sure how to go about it? Join us in this comprehensive webinar. This workshop will talk briefly about soil but the main focus will be about creating your gardening plan so you know how to layout your vegetable plants for your garden seasons. Planning what you plant and succession planting can lead to a more abundant harvest. Register now through ufsarasotaext.eventbrite.com. Once registered through Eventbrite, the system will send you a confirmation email with the webinar link.  
This webinar is taught by long-time veggie gardener and Master Gardener Volunteer Arnie Barish. Time for brief Q&A at the end of the webinar.  The webinar is moderated by Mindy Hanak, Community and School Garden Coordinator, UF/IFAS Extension Sarasota County
For questions or further information, please call 941-861-5000 or email sarasota@ifas.ufl.edu. If you require special accommodations to attend one of our events, please contact us in advance at 941-861-5000 or sarasota@ifas.ufl.edu.
NOTE: Classes and events may be canceled at any time due to low registration or other circumstances, with full refunds issued for paid events. Similar classes or events often are offered on future dates.
---
Type: Take a Class
Topic: Food
Organization name: UF/IFAS Extension Sarasota County