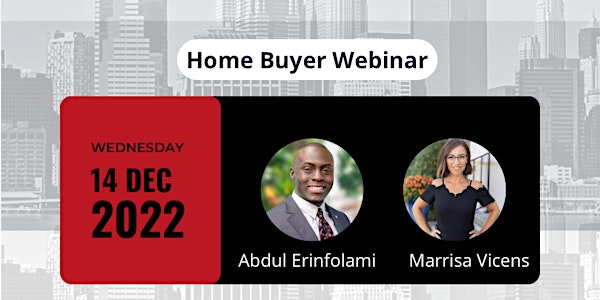 You Don't Need 20% Down!
Looking to invest in real estate? We've got you covered!
About this event
Come join us and learn the home buying process, financing options, state of the current market, and how we can help you purchase your dream home!
Those who attend will be entered to win a $25 gift card. Winner must be present at the end of webinar.
Some of the topics covered:
1. Roles of the Lender
2. Pre-Approval
3. Roles of the Real Estate Agent
4. Searching for Properties
5. Contracts
6. Negotiation
7. Closing
Some of the typical questions asked by potential buyers in the past:
1. How much can I afford?
2. Can I get a loan to cover rehab costs?
3. When should we talk to a lender?
4. Is the down payment different from closing costs?
5. Can we still get a home if one of us has great credit and the other has not so great credit?
6. Where do I start in the negotiation process?
7. Does earnest money show the seller how serious the buyer is?