"You Come to Us Endangered":* Legacies of Community Trauma, Narratives of Strength and Resilience *Ta-Nehisi Coates

Thursday, September 22, 2016 from 9:00 AM to 4:15 PM (EDT)
Event Details
Riverside Trauma Center's 6th Annual Conference
"You Come to Us Endangered":*
Legacies of Community Trauma,
Narratives of Healing and Resilience
*Ta-Nehisi Coates
Registration Deadline 9/9/16
 
Conference Description:

Trauma does not occur in a vacuum. Individual trauma occurs in a context of community,…[and] communities as a whole can also experience trauma. Communities are often profoundly shaped by their trauma histories. Making sense of the trauma experience and telling the story of what happened using the language and framework of the community is an important step toward healing community trauma.
– SAMHSA (2014)
This year's annual conference will focus on how the impact of trauma, even individual trauma, affects communities, and what can be done to foster resilience and healing, both individually and collectively. Drawing from the experiences of specific communities including Ferguson, MO, the Black Lives Matter movement, American Muslims, and urban LGBTQ youth, the theme will be examined through the lens of community narratives that develop after traumatic events. We will explore ways in which these communities have used collective sharing, group work, political organizing, theater, poetry, and other forms of expression to shift narratives and create healing stories. 
Participants will be able to:
Describe the factors that influenced plans and activities to address the mental health needs of a community experiencing civil unrest.
State the relevance of historical trauma, poverty, and other social determinants disproportionately observed in marginalized communities for traumatic stress.
Describe three ways that they can intervene to support community resilience during periods of civil unrest.
Describe the impact of Islamophobia within the Muslim community, especially in the identity development of Muslim children.
Identify ways in which collective narration may be used as a capacity for trauma recovery.
Presentations:

"Addressing Community Mental Health in the Wake of Civil Unrest"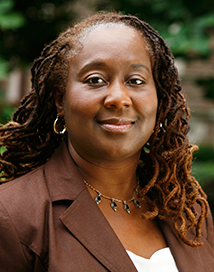 This presentation will describe the collective efforts to address the immediate and short-term mental health needs of residents in Ferguson, MO and the surrounding region following civil unrest related to the police shooting of Michael Brown. The framework and literature that guided and informed perspectives on community response, needs, and the principles that guided education and intervention are discussed. Given the history and social structure of the region, the community's response is understood within the framework of systemic racism and discrimination and toxic stress, occurring on individual, cultural, institutional, and structural levels.The presentation will explain how community resilience was supported as efforts were made to assure that traumatic stress was addressed. The presentation concludes with recommendations for service delivery and treatment that are sensitive to the unique experiences of marginalized communities during periods of civil unrest.
Vetta Sanders Thompson, PhD, is a professor at Washington University in St. Louis, in the George Warren Brown School of Social Work, Public Health and Urban Studies Programs. Her research focuses on racial identity, psychosocial implications of race and culture for mental health and health promotion, and utilization of services and determinants of health and mental health disparities among ethnic minorities. Dr. Thompson is a licensed psychologist and health service provider in the state of Missouri.
"Clinical and Community Responses to Collective Trauma"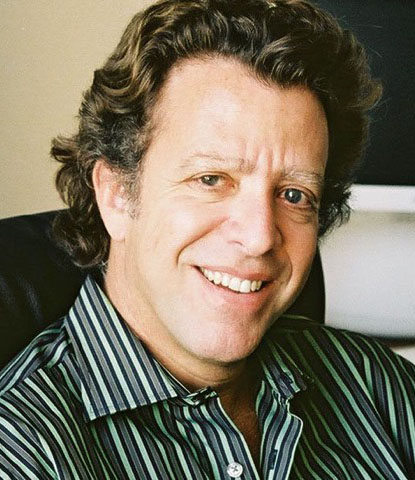 Collective trauma, the injuries to a population's social life, may damage the bonds that attach people and impair their sense of belonging and communality. Whether the disruptions are a result of war, persecution, disaster, forced migration, or chronic poverty, or endured by individuals and families as in cases of rape, abuse, and traumatic loss, the presentation will demonstrate useful clinical and community-engaged approaches based on a resilience framework. Particular attention will be paid to the use of narrative and expressive arts approaches.
Jack Saul, PhD, is the director of the International Trauma Studies Program (ITSP) and Assistant Professor of Clinical Population and Family Health at Columbia University's School of Public Health. As a psychologist and family therapist he has created numerous programs for populations that have endured war, torture, and political violence, including the Bellevue/NYU Program for Survivors of Torture, the FEMA-funded Post 9/11 Downtown Community Resource Center in Lower Manhattan, REFUGE: Refugee Resource Center, and Theater Arts Against Political Violence. He has written about this work in his recently published book, Collective Trauma, Collective Healing: Promoting Community Resilience in the Aftermath of Disaster (Routledge, 2013). Dr. Saul co-directs the Summer Institute Global Mental Health and Psychosocial Support at Teachers College, Columbia University, and consults to humanitarian, human rights, and media organizations on staff stress management.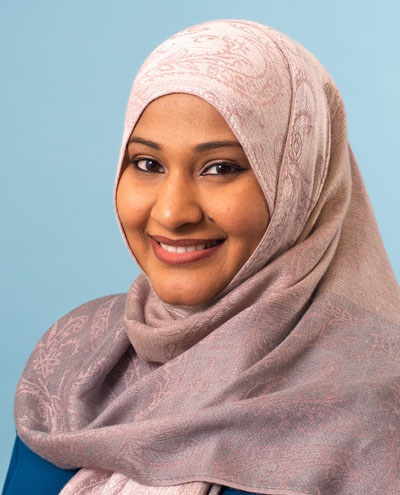 "Clinical Implications of Islamophobia and its Impact Beyond the Muslim
Community"
This presentation will examine the impact of Islamophobia within the Muslim community, especially in the identity development of Muslim children. It will also discuss the far-reaching influence of Islamophobia on other marginalized and minority communities.

Waheeda Saif, LMHC, is a program coordinator at Riverside Trauma Center. She provides consultation after traumatic events, and conducts trainings on a range of issues, including trauma, suicide, responding to grief and loss, and the current climate in the U.S. regarding Islamophobia.


Special Events: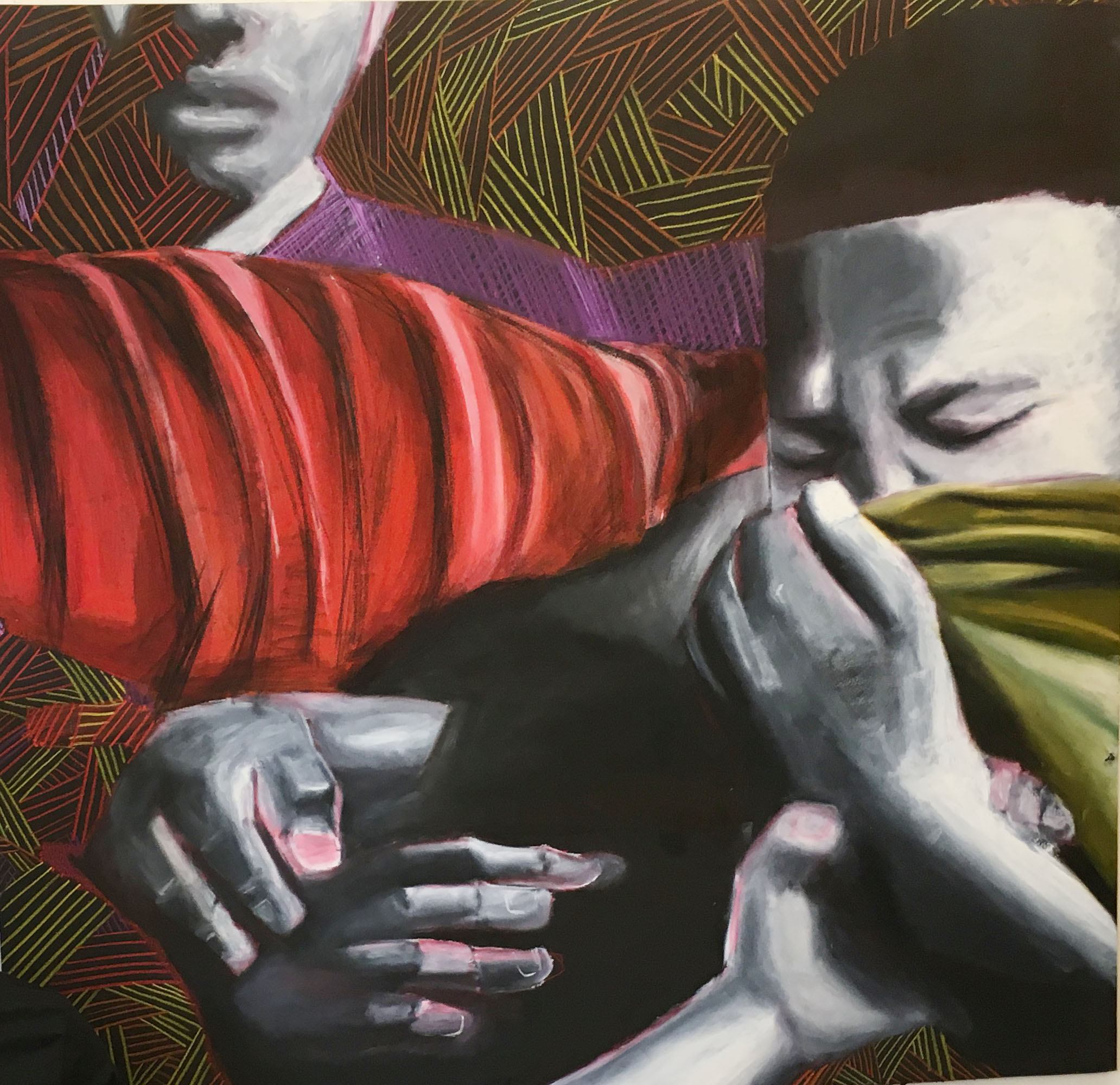 RAW (Raw Art Works), a nonprofit youth arts organization in Lynn, MA, believes that every kid should be seen and heard. At RAW, kids from a challenged city are inspired to create extraordinary works of art, a strong community, and life-affirming futures. Our conference will feature a RAW Exhibit with art created by youth as their personal response to community trauma. www.rawartworks.org
Image at right is of Alton Sterling's son at a press conference following his death.

The Theater Offensive's True Colors Troupe is a theater program in Boston for GLBTQQ youth and their straight allies. Their performances transform their personal struggles into theater for social change. The conference will feature a performance by True Colors Alumni followed by a question and answer session. www.thetheateroffensive.org
Cost: R
egister by 8/19/16 to pay the discount rate of $128 per person or $115 per person for groups of 4 or more. The regular registration cost (deadline is 9/9/16) is $141 per person or $127 per person for groups of 4 or more. $75 per person for Riverside Community Care employees.
Continuing Education: Applications for 5.5 hours of continuing education credits will be submitted for Social Workers, LMHCs, LMFTs, and Nurses. Please contact Jenny Huynh (jhuynh@riversidecc.org) for the status of the CE accreditation. This training is approved for 5.5 hours of continuing education for Psychologists. Riverside Community Care is approved by the American Psychological Association to sponsor education for Psychologists. Riverside Community Care maintains responsibility for this program and its content.
Registration: Pre-registration is required. Complete the registration online here and pay by credit card or, if you prefer, a hard copy of the registration form is available online to pay by check or credit card. Please make the check payable to "Riverside Community Care" and send it to: Jenny Huynh, Riverside Trauma Center, 255 Highland Ave., Needham, MA 02494.
Refund Policy: Refund requests received by 8/19/16 will receive a full refund. Refund requests received by 9/1/16 will get a 50% refund. Refunds are not available after 9/1/16. Please use the Request Refund feature on Eventbrite.
Lodging/Accomodations: The Verve, Crowne Plaza Natick can be contacted at (508) 653-8800.
Please share this information with others who are interested in these topics.
Registration starts at 8:15 am.
Agenda:
8:15-9:00 am
Registration
9:00-9:15 am
Welcome & Introductions
9:15-11:15 am
Jack Saul, PhD
11:15-11:30 am
Break
11:30-12:15 pm
Live Performance by the Theater Offensive, plus Q & A
12:15-1:15 pm
Lunch (included in registration)
1:15-2:45 pm
Vetta Sanders Thompson, PhD
2:45-3:00 pm
Break
3:00-4:15 pm
Waheeda Saif, LMHC

4:15-4:30 pm
Evaluations/CEUs
4:30 pm
Adjourn
Contact: jhuynh@riversidecc.org
Have questions about "You Come to Us Endangered":* Legacies of Community Trauma, Narratives of Strength and Resilience *Ta-Nehisi Coates?
Contact Riverside Trauma Center
When & Where

The Verve, Crowne Plaza
1360 Worcester Street (Rte. 9)
Natick, MA 01760


Thursday, September 22, 2016 from 9:00 AM to 4:15 PM (EDT)
Add to my calendar
Organizer
Riverside Trauma Center, a service of Riverside Community Care, promotes resilience and recovery for individuals and communities who are impacted by potentially traumatic events by providing training, community outreach, consultation, and counseling. Traumatic events include natural disasters, serious accidents, suicides, homicides, and terrorism. We also educate communities and organizations about suicide prevention, psychological trauma, creating trauma-sensitive organizations and communities, and the emotional needs of veterans. www.riversidetraumacenter.org