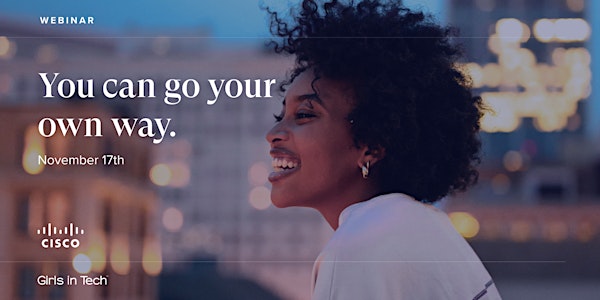 You Can Go Your Own Way
Learn how to approach your career with an open mind, allowing your goals and dreams to evolve with you.
About this event
It's great to have a plan for your career. Setting goals and pursuing your dreams is a fantastic way to stay motivated and chart your own course. But it's important to recognize that your journey may pan out differently to how you expect. And that's okay. There's more than one path to success, after all.
In this webinar, you'll be inspired to reframe your relationship with your career and hone in on your transferable skills, so you're empowered to go your own way.
Learn firsthand from Adrienne Moherek, Developer Experience Technical Lead for Cisco DevNet. With a background in front-end development and developer support, she's well versed in the challenges that women in tech face. Adrienne will offer advice on how to stay open to change in your career, and how to not let your job 'define' you.