You Can Get Hired! - Joanne Meehl & Heather Rothbauer-Wanish 4/4/17

Tuesday, April 4, 2017 from 9:00 AM to 11:30 AM (CDT)
Event Details
NOW look who's coming to "You Can Get Hired!" Join us at our next Get Hired Event -- Tuesday April 4th, 2017 from 9:00am to 11:30am in Maple Grove
Valuable networking opportunities with the Twin Cities' hottest employment experts, and a chance to get your toughest job-search questions answered if you pre-register today. Attendance for these events is limited to room size and we always fill up. Don't wait, register today and save yourself a seat. 
---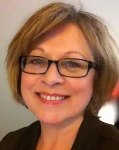 Joanne Meehl  -  Joanne Meehl Career Services, Job Search Queen and Resume Queen talks about "Elegant Networking"
Everyone tells those in job search to "network, network, network". But few tell you HOW to network intelligently. Even elegantly. Instead, networking has become a task that people feel they HAVE to do but don't really know how.  
Networking is NOT giving your resume to everyone. It's NOT complaining about your last job to a sympathetic contact. It is NOT hitting on everyone asking about job openings at their company. It is NOT taking an hour with someone to "pick their brain". And it is NOT about forcing your resume on people where there's an opening you want.
So what is it? And how to do it in an elegant way so that you will not be forgotten? Register now and c
ome to this session so you can learn how to make your networking COUNT and land your next great job!
Click on Joanne's picture to learn more about her...

---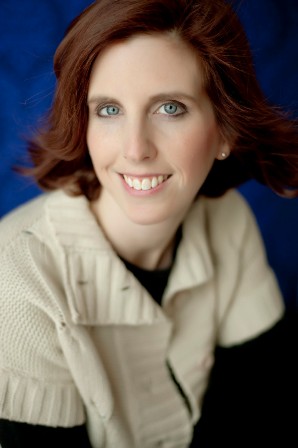 Dr. Heather Rothbauer-Wanish, Author 
Feather Communications
Dr. Heather Rothbauer-Wanish has been working with job seekers since 2008 to develop dynamic resumes for today's marketplace. Dr. Rothbauer-Wanish has a BBA in Management, an MBA, and a PhD in Organization and Management. Her business abilities, creative marketing techniques, and diligent approach allow her to focus on her business, Feather Communications while impacting the lives of the clients and businesses she interacts within on a daily basis.  
Today's job market requires job seekers to be effective, articulate, and concise when sending their information for potential career opportunities. From eliminating the career objective to removing the dates on your education, register now to meet Heather and discover the tips that can be immediately implemented to enhance your resume and score your next interview!
Click on Heather's picture to learn more about her...
---
Jim Bear of J Alan Financial 
"The 5 Deadly Mistakes Most People Make with Their 401(k)s and IRAs -- And How to Avoid Them"
Did you know that 53% of Americans have less than $25,000 saved towards retirement? Too many people find themselves in trouble when retirement comes because they do not have enough savings to carry them through old age.
Here's a sample of what you'll discover:
Why you may be overpaying the government on taxes and court expenses (and robbing yourself of money you thought you saved)
How to avoid family breakups by keeping your children and grandchildren from fighting in probate court
The easy way to make sure your retirement accounts match your financial needs
How to keep your last boss from "stealing" your retirement nest egg

...and much more!
---
Sponsored by

Jim Bear works with clients who want to keep their money and avoid loss, so they can have more of it to do with as they wish. His company, J. Alan Financial provides financial advice and investment services to clients throughout the Twin Cities. Jim has been interviewed by the Minneapolis Star Tribune and is a popular speaker on employment and financial topics. To learn more, please visit Jim's website.
*Jim Bear is an Investment Advisor Representative.
Investment Advisory Services are offered through Global Financial Private Capital LLC, an SEC Registered Investment Advisor.
**The YCGH speakers have no affiliation with J. Alan Financial nor are they affiliated with Global Financial Private Capital, LLC. Neither are licensed Investment Advisors and therefore cannot give investment advice.
Save This Event
You Can Get Hired! - Joanne Meehl & Heather Rothbauer-Wanish 4/4/17