Description
You're invited to join the You Can Dance Again crew this winter!
At You Can Dance Again, we believe that every dancer is unique and deserves the chance to share their expression with the world in whatever way feels most aligned and authentic.
We believe that dance is more about the expression from within you than it is about your technical abilities.
Dancers of all levels, abilities, and backgrounds are welcomed.
Here's the deal -
Monday nights at Keystone Studio (30th St & 8th Ave in Manhattan) are now going to be an ongoing You Can Dance Again class.
The warm-up and choreography are loosely based in ballet and jazz technique and elements of African dance, with LOTS of room for personal interpretation and expression, as well as open time for you to explore your own movement and choreography.
7:40pm - 8:40pm: warm-up + guided improvisation + learn choreography
8:40pm - 9:00pm: open time to create, rehearse, do more improvising, or connect with each other (or you can peace out at 8:40pm)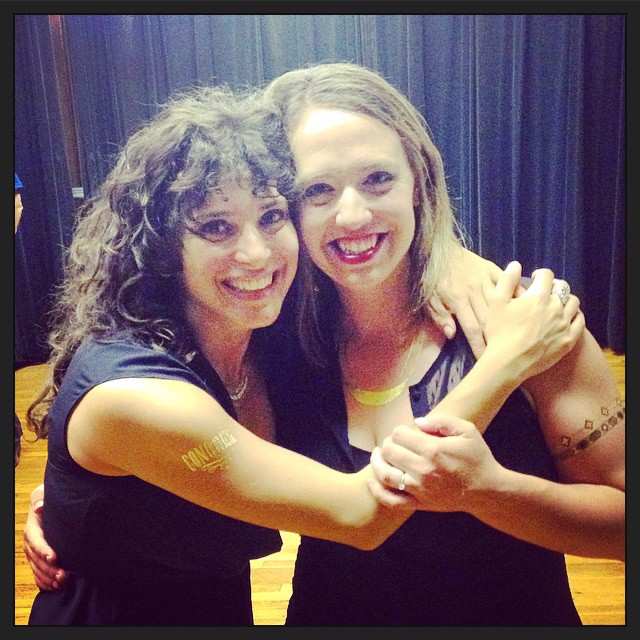 Jess Grippo, YCDA founder, will be facilitating the warm-up, guided improvisation, and the open time. Cate Prefontaine Hausmann, original YCDA member and dancer/teacher/choreographer extraordinaire, will be teaching her kick-ass choreo to "Up&Up" (which you some of you saw in action at our September studio showcase!)
This space and this community will continue to be a resource and support squad for helping you to keep dance alive in your life in your own unique way.
We are starting small and simple by getting back to basics and attending class as a community of women who know how important dance is in our lives.
Since we are just getting this weekly class going and since it's the holidays when there are so many excuses to NOT dance, we wanted to make it a really easy YES for you.
Join 4 Mondays, plus a bonus group video Guidance Session for only $65.
To recap, you get:
4 in-person YCDA dance classes, Monday evenings 12/5, 12/12, 12/19, 1/2 - 7:40-9pm, with the perfect mix of improv and choreography, plus extra time to connect and create together
1 group video Guidance Session on 12/20 @6pm EST led by Jess: for support with dancing through the holidays in a healthy way, winter solstice wisdom, connection, community, love, and deep personal takeaways that will light you up on the darkest night of the year.
Drop-ins for any of the classes, including the video session, are $20.
All 5 for $65
Will we see you there?
Save your spot for the series now!
to your dance,
Jess