You Ask, We Answer! 90 minute no-holds-barred Q&A on Intimacy & Relationshi...
Description
Join Alicia & Erwan Davon for a no-holds-barred Q&A session on Love, Sex & Intimacy.
This is a unique opportunity to ask anything you have ever wanted to know about Love, Romance, Sex, and Intimacy but were afraid to ask. Look forward to a lively discussion on an enlightened approach to romance and relationship.
If you are single and looking to create a satisfying, fulfilling love life, you may have specific questions about:
❤️
How to make that happen
❤️ What makes men and women really tick


❤️
The best ways to approach someone you are attracted to
❤️
How to tell if someone is really interested


❤️
How to handle a lack of chemistry
As a single, the question might be on your mind how to identify a potential mate.
You may be asking yourself how to move from dating to relating.
If you are in a relationship already, you may want to know how to resolve conflicts or simply how to bring more passion and connection into the relationship.
Many couples find themselves in a long term partnership noticing the chemistry fading, and not knowing how to reignite it! We have some answers for you!
Join us for an evening of real questions and practical answers and take your love life to the next level!
*This event can be accessed virtually through Zoom - if you would like to attend virtually contact us at alicia@erwandavon.com once you have purchased your ticket and we will send you the login instructions.


Tickets are limited and sell out quickly so please reserve your participation now to avoid disappointment.
---
About Your Facilitators: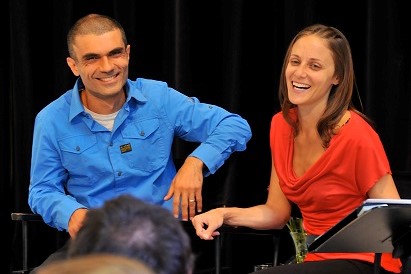 Over time the Davon Method of Five Pillars and the Four Practices for Successful Dating and Relating have illuminated a crystal clear pathway to the same level of success in dating and relating that we have grown accustomed to in the areas of finance, career, and education.
Erwan and Alicia are a married couple and are considered the pre-eminent teachers of sex and romance, renowned for coaching singles and couples to live fulfilling romantic lives.
Their approach of addressing spirituality and psychology to achieve true connection with self and other has helped thousands of singles find their soulmate and couples thrive.
Erwan Davon has been teaching singles and couples how to have exceptional romantic relationships for over 17 years.
Erwan, who grew up in New York, has a straight-talking style that gets through to anyone.
He graduated with a degree in psychology and soon began teaching personal development for one of the world's largest personal growth organizations. Thousands of people have taken Erwan's Pleasure Course and advanced programs to move past their limitations in relationships and make their romance shine.
Alicia Davon has been leading the Pleasure Course and other programs together with Erwan since 2004. Alicia graduated with a Masters Degree in the field of Integral Psychology from John F. Kennedy University, with a focus on women's romantic and sensual expression.
Prior to teaching the Pleasure Course with Erwan, she was a facilitator of women's groups devoted to female libido, pleasure, and fulfillment in all aspects of life from career to relationship.
She was drawn to Erwan Davon Teachings because of the enormous difference the work had made in her life and the lives of so many around her.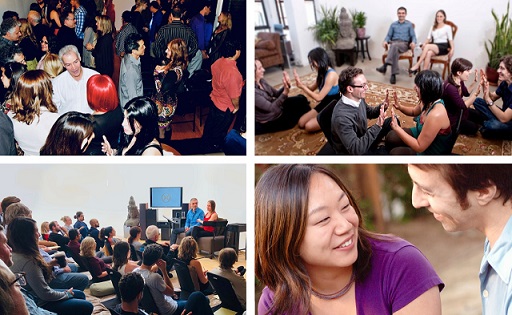 For more events, visit our website: https://www.erwandavon.com/events