Description
Do you know what a group of unicorns is called? A herd...No! A cackle...Absolutely Not!
A group of unicorns is called a blessing! To that same end, having the right group of people with diverse backgrounds and skill sets is also a blessing. To work with and treat our fellow unicorns with the respect that they deserve, requires self-awareness and the emotional intelligence as not all unicorns work or act alike. This Toastmasters International Success Leadership workshop will teach you the basic structure of working within a team, the key players within a team and conduct a couple of exercises to help you better understand how to nurture your blessings for ongoing continued success!
---
TENTATIVE Agenda:
- Doors Open: 5:45 pm- 6:30 pm

- Workshop 6:30 pm - 7:30 pm

- Q&A of Toastmasters & Closing: 7:45 pm - 8:00 pm
---
Contacts: Anthony Alexander, DTM aaa.toastmaster@gmail.com; 401-327-0180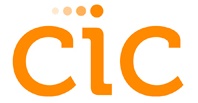 Thank you to our host, CIC Boston, for donating the space for our event!