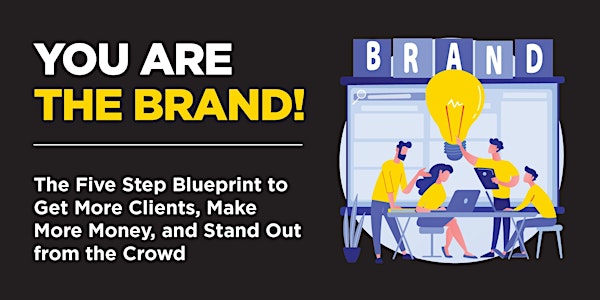 YOU ARE THE BRAND:
BEST KNOWN BEATS BEST! How do get the attention to GET MORE & CLOSE MORE BUSINESS.
About this event
What we will be going over:
* How to Discover Your Unique Brand DNA
* Winning the Attention War in Today's Noisy World
* How to Build Trust and Connection with Your Ideal Clients
* Three Steps to Increase Your Influence and Grow Your Income
* Get Branding Case Studies You Can Swipe and Deploy!