Description
How has God wired us? How is our brain designed? Does any of that matter when dealing with children and their behavior? Absolutely! God's Word gives us explicit instructions on how to train children's emotions and behaviors. We don't have to wander through it without answers! You Are My Treasure uses brain based research, science and scripture to give teachers specific strategies to raise young children into godly men and women.
This workshop is for preschool teachers of weekday or Sunday ministries. Cost is $5 per person. If you would rather pay by check, do not complete this online registration. Instead, please make your check payable to Dallas Baptist Association, and mail it to 8001 E. R.L. Thornton Freeway, Dallas, TX 75228, c/o Jana Jackson.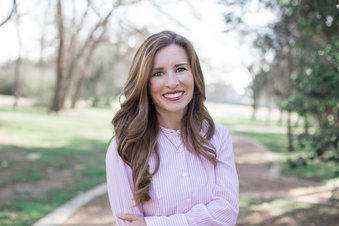 About Lauren Osborne
Lauren has a bachelor's degree in Interdisciplinary Studies from Texas A&M University and earned her Masters of Education in Curriculum and Instruction at the University of Texas at Arlington. She taught school in the Dallas/Fort Worth area for six years and has been consulting with and speaking to churches, school districts, childcare groups, and parents since 2005.