You are invited to a Wine Tasting Party

Wednesday, April 5, 2017 from 6:30 PM to 8:30 PM (PDT)
Save This Event
When & Where

Cabana
114 3rd St
Portland, OR 97034


Wednesday, April 5, 2017 from 6:30 PM to 8:30 PM (PDT)
Add to my calendar
Organizer
Petra Nicoll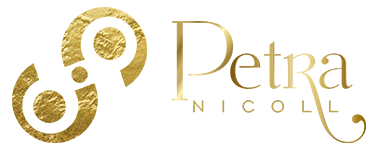 Petra Nicoll is an "Emotional Energy Coach" who helps you unravel and unveil the patterns of your life story so that YOU can live life to your highest potential.
Petra's comfortable and unique process of having you talk through your story, enables you to clearly see how particular patterns have influenced the overall theme of your life.
Your story is unique and distinctive and has taught you specific life lessons. Petra's passion and purpose is to help all those she serves to see how these specific patterns create significant lessons that become a positive influence for personal light and good, even in the midst of much darkness, despair, and grief.
"Like a Phoenix, she will rise from the ashes of despair and soar."
"My near-death experience taught me the magic of life, how precious each moment is and how living in the NOW is the key to happiness. There is no death, there is only transformation."
Petra Nicoll
Petra Nicoll grew up in a middle-class family in the small village of Markt Schwaben, enjoying her years of childhood innocence in a place of picturesque beauty, just fifteen miles south of Munich, the capital of Bavaria, Germany.
Petra's real life story could be fiction—only it's not. Readers will find her life thought-provoking, mesmerizing—and perhaps even remarkable.
Sheltered and protected by her Catholic family, her story begins with life altering changes that occur at nine years old, during a near death experience, which begins her lifelong journey of uncommon insights and unsettling discoveries.
The extreme pain and sorrow of her exposure to the tragic death of her mother, suicide, depression, and realities of war tell only part of Petra's story; one of a rare woman. All of her experiences lead her to the Masters of the Far East, the Shaman's of North America and Mexico—through whom she awakens to the realization and vision that she has been given—to become transformed and more intuitive, authentic and soul-centered. Her extraordinary journey, and the practices and training that she has received throughout her life, has given her the tools to help others.
Petra studied psychology and art in London, has taught "Traditional Usui Reiki" and "Emotional Energy Therapy" to over 3500 Students worldwide. As an author, certified life coach, certified spiritual coach, radio show host and public speaker, Petra has a wealth of information to share and skills to apply. Also a successful entrepreneur, she has facilitated hundreds of workshops and seminars, with proven, sustainable transformations in individuals for over thirty years.
Contact information: www.petranicoll.com
You are invited to a Wine Tasting Party