Description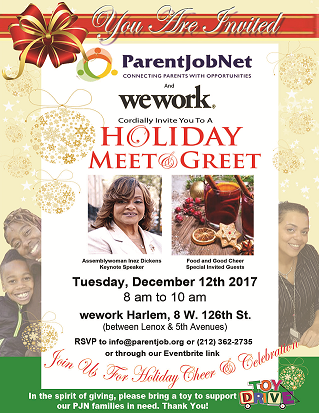 Dear Friends,
We are quickly approaching our Holiday Meet and Greet Breakfast on Tuesday, December 12th, 8 am to 10 am and we are excited to have our Assemblywoman Inez Dickens and other special invited guests joining us.
In the Spirit of giving, please bring a toy to support our PJN families in need.
We also look forward to having you join us for some holiday cheer!
Happy Holidays!
ParentJobNet
& Harlem wework