Description
12 Critical Security Protections EVERY Healthcare Organization Must Have In Place NOW To Avoid Cyber-Attacks, Data Breach Lawsuits, Bank Fraud and Compliance Penalties
Take time out of your every day routine to learn how you can better protect your practice and your patients from cyber-attacks. Then join us and your colleagues right after the event for good conversation, drinks and hor'dourves.


---
Guest Speakers: Agents From The Federal Bureau of Investigation
Agent Chen and Computer Scientist Dr. Ates from the Federal Bureau of Investigation will be joining us at Microsoft's offices during our 3 hour educational seminar. They will be sharing insights into how cyber-criminals are breaching traditional technology defenses in order to gain access to your business network and ultimately your organization's financial resources.
---
Real World Case Studies &12 Practical Ways To Stop Hackers
Our team will step you through real world examples of healthcare organizations like yours that became victims to cyber-criminals, how the criminals gained access and the impact that these attacks had on each of the organizations. We will also share with you 12 actions that you can take today to protect your patients and your organization from future cyber-attacks.


---
During This Must-Attend Seminar You'll Discover:
The scary risks of mobile and cloud computing – and 12 critical policies, procedures and protections EVERY healthcare organization must have in place NOW to protect themselves; overlook even one and you're exposing yourself to security breaches, damaging and expensive litigation, employment lawsuits and having confidential company information exposed to competitors, hackers and cybercriminals.

The #1 SECURITY THREAT to your business that antivirus, firewalls and other security protocols are defenseless against.

Find out if your employees' user names and passwords are FOR SALE ON THE DARK WEB right now!

A SHOCKING truth about bank fraud that most businesses don't know about that could (literally) wipe out your bank account.

Why firewalls and antivirus software give you a FALSE SENSE OF SECURITY – and what it REALLY takes to protect your organization against new threats and today's sophisticated cybercrime rings.
---
Who Should Attend?
Healthcare Executives including physicians and office administrators who are responsible for: lost or stolen devices, privacy of confidential information, employment litigation introduced when employees use personal devices to access company data, as well as State and Federal laws that carry heavy fines for lost or stolen data. This content is of particular importance for healthcare organizations that handle sensitive data such as credit card and financial information, medical records or that simply want to avoid having their bank account wiped out due to a cyber-attack.


---
Event Location: The Microsoft Campus in Las Colinas


Agenda
1:30 - 2:00 Event Registration
2:00 - 5:00 Educational Seminar
5:00 - 5:30 Networking, Hors D'oeuvre and Cocktails


---
Speakers Bio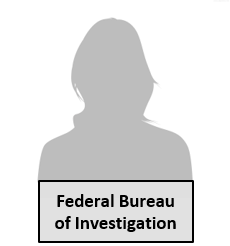 Special Agent Lily Chen, Federal Bureau of Investigation
Special Agent (SA) Lily Chen is a member of the FBI Dallas Cyber Task Force (CTF), consisting of Special Agents, Intelligence and Tactical Analysts, Computer Scientists and Task Force Officers. The FBI Dallas CTF is responsible for investigating criminal and national security computer intrusions in the greater Dallas-Fort Worth area. SA Chen became an FBI Special Agent in 2008 and was assigned to Jacksonville, Florida, where she worked counterintelligence and cyber matters.
In 2014, SA Chen was assigned to Dallas, Texas, where she investigates criminal and national security cyber crimes. Prior to joining the FBI, SA Chen worked in education, environmental science, and customer service. SA Chen received her BS in Environmental Science from the University of California, Riverside.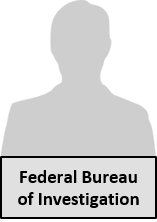 Dr. Keven L. Ates, Computer Scientist at the Federal Bureau of Investigation
Dr. Ates has been a Computer Scientist (CS) with the FBI Dallas Field Office since March, 2009. His main duties as a CS is to support the Dallas Cyber Task Force with local to national needs. He has also taken collateral duties with the Evidence Response Team (ERT) and the Cyber Action Team (CAT). He has also been an instructor to the Computer Scientist Field Operations Training at the FBI Academy.
In the private sector, Dr. Ates has worked in computer consulting, software development, and web advertising. He has mastered a number of skills with such illustrious titles as: Supply Truck Driver, Computer Operator, Draftsman, Software Developer, Technical Representative, Software Development Manager, Computer Consultant, Research Assistant, Senior Systems Architect, Dad, Dude, and "The Man." Academically, he holds a PhD in Traditional Computer Science. On occasion, he teaches classes at the university level as a Part-Time Lecturer.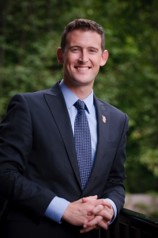 Brian Fricke, CISSP, CISM - EVP, Chief Information Security Officer at BBVA Compass (US)

Brian is BBVA Compass Bank's Chief Information Security Officer (CISO) for the United States. Brian was formerly the CISO at the US Navy's Military Sealift Command in Washington, DC. He is a Certified Information Systems Security Professional (CISSP) and holds a variety of relevant certifications (CISM, CCSP, CSSLP etc.). In his role with the US Navy he was responsible for planning, organizing and managing the implementation of cyber security industry best practice, as well as DoD & Federal cyber security mandates.
A former active duty Marine, Brian has worked at the Joint Chiefs of Staff in the Pentagon, the US Agency for International Development (USAID), and the Securities Exchange Commission (SEC) in Manhattan. He holds a Masters in Business Administration, and was Class President of the GW School of Business, World Executive MBA, Class of 2013, and a Graduate Certificate in Strategic Cybersecurity Enforcement from The George Washington University.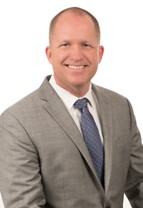 Stephen Cracknell, CEO of

US Medical IT

As Founder and CEO, Stephen Cracknell leads US Medical IT's efforts to thoughtfully integrate innovative technologies into the daily operations of healthcare organizations and help medical practitioners' service their patients in an efficient and secure manner.

Stephen is also an active member of the Voices for Innovation (VFI) Advisory Task Force. As a member of the VFI Task Force, Stephen routinely meets with state and federal officials on policy issues that impact the technology industry including; data privacy, STEM education and Rural Broadband. Stephen is also an active board member of the North Texas Health Industry Council Foundation. The foundation provides educational resources and networking opportunities to its members with a focus on affecting positive change in community health issues across North Texas.

Prior to launching US Medical IT in 2010, Stephen spent 12 years at Microsoft managing complex IT projects ranging from security to databases and network architecture. In 2007, Bill Gates awarded Stephen Microsoft's Innovation Award for his design of a Shelter Registration System used by the American Red Cross. Stephen earned his bachelor's degree in Economics and Finance from the University of Guelph in Ontario, Canada.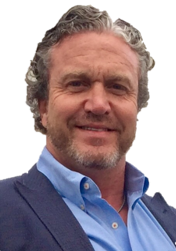 James Patterson, Founding Partner at Agape Healthcare
James "Jim" Patterson has over 20 years of experience serving the North Texas medical community. Jim is a partner with Agape Healthcare Partners, L.P. and a Certified Medical Compliance Officer. He leads a team of seasoned professionals dedicated to serving the medical community. Jim and his team are experts at assessing, identifying and addressing their client's cyber, medical and compliance risks.
Jim has assisted healthcare organizations with a variety of complex risk and compliance issues from an allegations of HIPAA Breach and Exclusion List investigations. Agape Healthcare Partners is an industry leader in Cyber Security, Medical Malpractice, HIPAA Breach, Regulatory Investigation and Billing Audit Defense liability insurance.
---
Location
Parking is free and there is easy access to major highways.

Microsoft Campus (Las Colinas)
7000 State Highway 161, Building LC1, Irving, TX 75038