Description
The Northside Innovation Festival is thrilled to welcome The Intercept and BuzzFeed News for a series of talks focused on the role of the media and the new rules of journalism in 2017.
Admission includes a 3-day ticket to the Northside Innovation festival (June 7-9). The festival will feature talks and provide access to some of the top players in emerging tech, media innovation, design, and the future of original video content.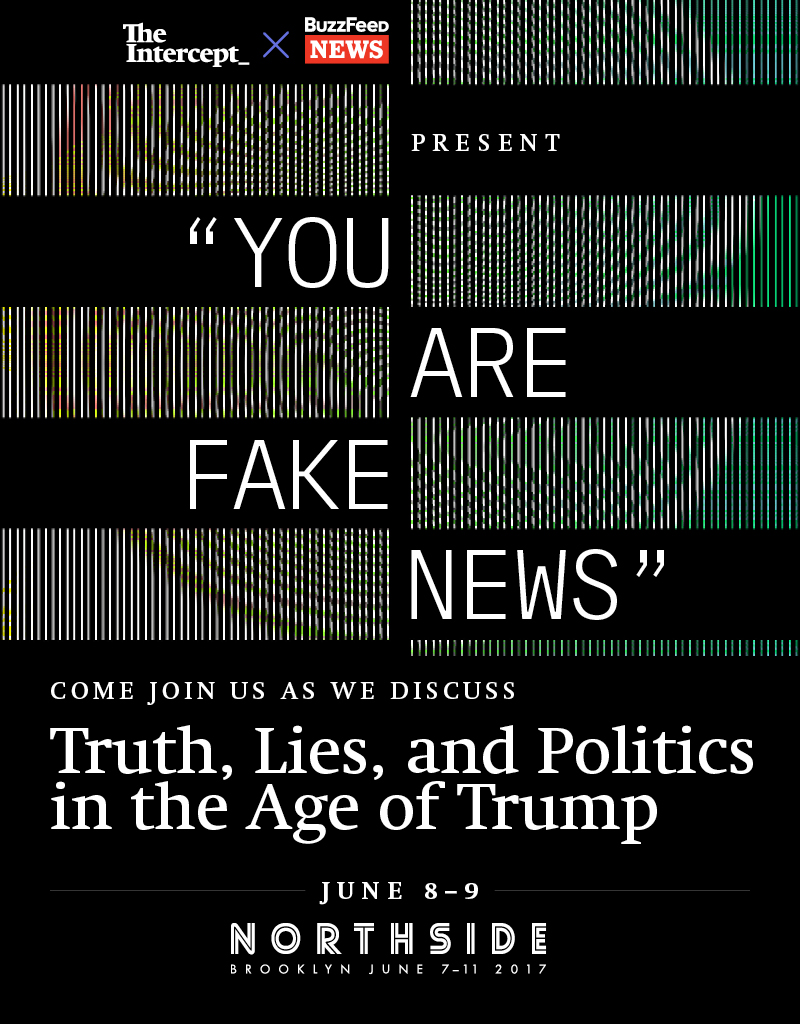 SPEAKERS
Northside Report's lineup will feature newsmakers and entertainers including The Intercept's Glenn Greenwald, Jeremy Scahill, Betsy Reed, and Mehdi Hasan; BuzzFeed News's Ben Smith and Shani Hilton; Mayor Bill de Blasio; Huffington Post Editor-in-Chief Lydia Polgreen; Recode Executive Editor Kara Swisher; co-founder of People For Bernie and creator of #FeelTheBern Winnie Wong; First Look Media's Anna Holmes; Instagram's Head of Product Kevin Weil; Musician Heems; and more.
ABOUT NORTHSIDE INNOVATION FESTIVAL
For five days every June, over 100,000 creative and cultural trendsetters converge in Brooklyn to uncover the future of music, innovation, and content. Now in its ninth year, with over 300 bands and 150 speakers, Northside Festival is where attendees often say "I saw it here first." There's no place like Northside to develop your professional network and connect with colleagues who will transform your career or your business. Northside Innovation brings together a vibrant entrepreneurial community of startup founders, entrepreneurs, designers, journalists, developers, and more across three days of keynote talks, panels, master classes, and exclusive parties.
Learn more about Northside Innovation Festival!
For access to student or low income tickets, email events@theintercept.com.