Yorulmayan mobil uygulamalar

Friday, March 18, 2016 from 1:30 PM to 5:00 PM
Event Details
Mart ayında birbirinden ilginç iki konu ile karşınızda olacağız. İlk olarak Naci Dai, mikroservis mimarisinin gerçekleştirimini ve Docker platformu üzerinde dağıtımının yapılmasını anlatacak. 
Ardından Garanti Teknoloji'den Elif Boncuk, Android uygulamaların performans problemleri ve çözüm yöntemleri ile ilgili bilgi ve deneyimlerini bizimle paylaşacak.
Oturum detaylarını aşağıda bulabilirsiniz:
OTURUM 1:  SpringBoot ile Mikroservis Mimarisi ve Docker Platformu- Naci Dai 
13:30 - 15:00 
---
Yazılımda değişmeyen tek şey değişim; Mikro servisler tasarımları ile değişimin en güvenli ve sürekli olarak yapılabilmesini odak noktası haline getiren mimari bir yaklaşımdır. Micro servisler ile ilk defa karşılaşanlar için containerlar aracılığı ile uygulamaların hayata geçirilmesi ve dağıtımı kavramı nerede ise eş anlamlı hale geldiler.  Docker temelli uygulama dağıtım kavramı son dönemde yadsınamaz bir başarı hikayesi oldu.
Ancak, mikro servisler ve Docker birlikte olmak zorundalar mı? Mikro servisler bakış açısıyla Docker ne kadar önemli ve projelerde nasıl kullanılmalı?  Bu seminerde sizler ile birlikte mikro servisler ve Docker'ı görecek ve bu sorulara yanıtlar arayacağız.
OTURUM 2:  Android Uygulamalarında Performans Teknikleri - Elif Boncuk 
15:30 - 17:00
---
Uygulama performansı, kullanıcılar için son derece önemli bir konudur. Bu sebeple geliştiriciler için de en önemli konuların başında gelmektedir. Dünya üzerindeki en ilgi çekici Android uygulamasına da sahip olsak, eğer yavaş cihazlarda düzgün çalışmıyor ve çok batarya tüketiyorsa, günün sonunda kullanıcılar uygulamayı sileceklerdir. Önemli olan görsellik ve performans arasındaki dengeyi kurmaktan geçmektedir.
Performans problemlerinin temel sebepleri ve performans profiling toolarının nasıl kullanılacağının anlatılacağı seminerde aşağıdaki başlıklar üzerinden ilerlenecektir:

• Rendering
• Compute
• Memory
• Battery 
TARİH

:

18 Mart 2016 

SAAT

:

13:30-17:00

YER
:

İstanbul Teknik Üniversitesi, Ayazağa Kampüsü
ARI-3 Teknokent Konferans Salonu
Maslak-İstanbul

(İstinye Park karşısındaki bina)
Konuşmacılar

Dr. Naci Dai
Naci is the Chief Scientist and founder of eteration a.s. He is an object mentor and an educator. Naci is the founder of ObjectLearn and in 2000 wrote ObjectWeb Lomboz™, an Open Source Software for JavaEE development. He is an active contributor to open source, the ObjectWeb Consortium and the Eclipse Foundation.
Prior to eteration, Naci was with BEA Systems Inc. and The Object People as the Managing Director of Professional Services. With a strong foundation in Applied Engineering and Computational Physics, Naci received his Ph.D. from Carleton University, Ottawa, Canada. He is a member of the faculty at Sabanci University where he teaches object technologies, web development and distributed computing.
eteration is a member of the ObjectWeb Consortium and a member of the Eclispe Web Tools Platform Project (WTP), Project Management Committee. Naci is a member of the WTP PMC, representing ObjectWeb, and leads the Eclipse Java Standard Tools subproject. eteration is also a provider of tools, developer resources and server infrastructures to WTP project and contributes source training tools and courseware to the Eclipse Community Education Project (ECESIS)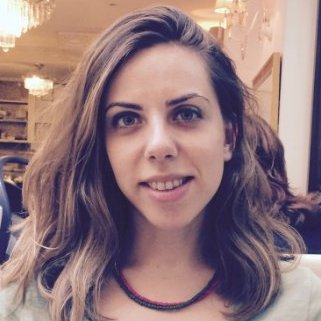 Elif Boncuk
Elif Boncuk graduated from Hacettepe University Computer Engineering Department at 2011. Currently MBA student at Bahçeşehir University.
Software Specialist at Garanti Technology. Working on mobile technologies especially on Android (since Eclair) more than 4 and half year since the mobile team formation in her current company. Took part in CepBank, every phase of CepSubesi, iGaranti and some other projects.
Tech Enthusiast, Blogger, Photographer
When & Where

ETERATION A.Ş.
İstanbul Teknik Üniversitesi Ayazağa Kampüsü
ARI-3 Teknokent Konferans Salonu
İSTANBUL, Maslak -
Turkey

Friday, March 18, 2016 from 1:30 PM to 5:00 PM
Add to my calendar
Yorulmayan mobil uygulamalar