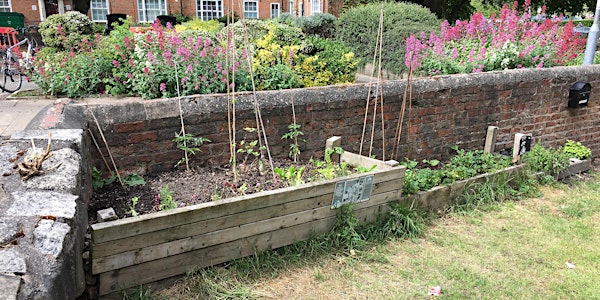 York Environment Week: Meeting for Organisers #2
Final meeting to discuss ideas for events before sending in submissions for YEW 2022, 24 September - 2 October.
When and where
Location
Priory Street Centre 15 Priory Street York YO1 6ET United Kingdom
About this event
How are the arrangements going for YEW22? We now have some key dates for everyone involved in this year's programme. And we are inviting you to another meeting.
This year's online form to submit details of an event will be available from the beginning of July.
We are making slight changes to the Guidelines that describe the kind of events of events that will be included. These will be published at the same time as the form.
Deadline to submit an event: July 22nd.
Confirmation of inclusion of an event in the programme: 12th August.
The YEW22 programme goes live on the York Environment Week website by August 26th.
Our next meeting bringing potential event organisers together is on:
Thursday July 7th, 7.15 – 9.00,
Denham Room, Priory Street Centre.
We are holding this meeting to:
- Spread the information of what is organised so far;
- Encourage any further collaborations between groups and individuals;
- Add clarity to how the programme is compiled, advertised and evaluated.
This is what we will cover::
- What events will there be? Event organisers – all are invited to do a brief verbal presentation of their event.
- What does the calendar look like so far? We will have the days of YEW22 as a grid on a large poster, and will plot events according to day and time. There may be clashes of similar events? Which days and times would be good for events in the pipeline?
- Completing collaborations - a match-making slot. An event looking for a partner? An individual offering a skill? Following up ideas from the flip charts at the previous meeting – time is short – commitment required to make them happen.
- Submitting events – any questions? By the time of the meeting the submission of events will have started. Wondering what happens next? The Core Group will tackle any practical issues raised by event organisers.
We will send out an eventbrite booking link so as you can let us know you are coming.
Looking forward to meeting in person again,
From the Core Group of YEW22.