Description
Yoni Popping is a pelvic floor and full body workout that you can do with or without a Yoni Egg or Ben Wa Ball.

In this class you will learn about holistic ways to stengthen your mind, body and soul through crystal healing, food and fitness. Everyone will receive a free 8oz Vagina Therapy feminine wash. Come out and enjoy the energy, laugh and enhance your sex life and womb.
Yoni Eggs, Yoni bags, Ph balancers, Vegan hair products and more will be available for purchase.
Healthy refreshments and post workout snacks will be provided.
---
www.naturoticawellness.com and www.nenefemhealth.com For my feminine health product list.
Instagram: @yonipoppin @nerissanefeteri @naturotica @neneorganics @nenefemhealth
---
Awaken and Cultivate your sexual energy !!
Yoni Egg Benefits:
Spiritual enlightenment and spiritual awareness Increase.

Emotional balancing.

Helps remove trauma stored in the womb.

Detoxifies the uterus/womb.

Massages the reflexology points in the vaginal wall.

Strengthens the pelvic floor muscles.

Tightens and tones the vaginal wall.

Increase vaginal lubrication.

Control vaginal muscle manipulation, enhancing sexual pleasure for you and your partner.

Prevents sagging of the uterus, rectum and bladder.

Increase hormones and regulate hormonal balance.

Helps with fertility.

Reduces cramping and abdominal pain during the menses.

Helps maintain a healthy reproductive organ.

It's100% natural.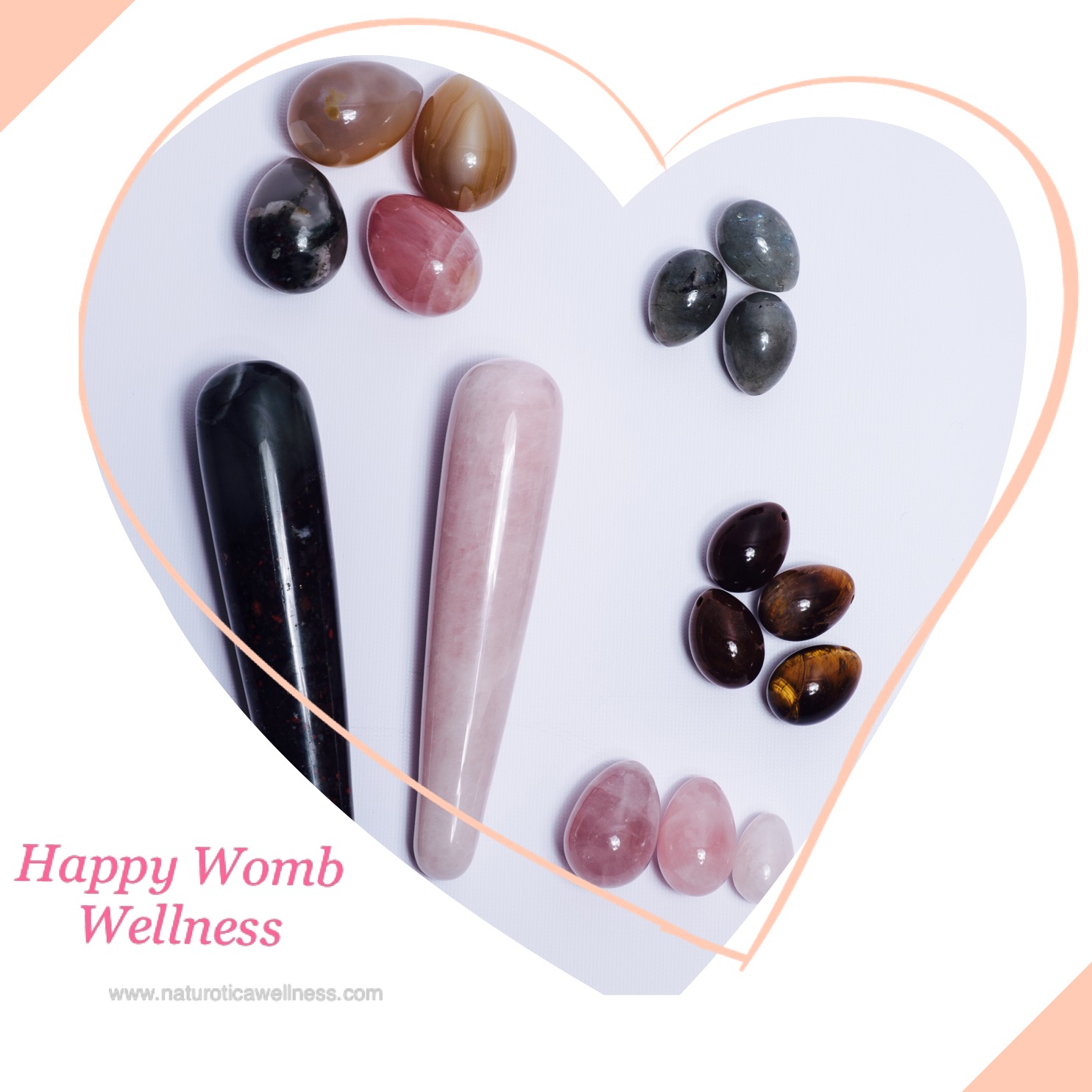 Yoni: Yoni (Sanskrit: योनि yoni, literally "vagina" or "womb") is the symbol of the Goddess (Shakti or Devi), the Hindu Divine Mother. Within Shaivism, the sect dedicated to the god Shiva, the yoni symbolizes his consort. The male counterpart of the yoni is Shiva's lingam. Their union represents the eternal process of creation and regeneration. Since the late 19th century, some have interpreted the yoni and the lingam as aniconic representations of the vulva and a phallus respectively
Kegels: Kegels can be done without a yoni egg and you will still get all the physical benefits.
"Kegel exercises are simple clench-and-release exercises that you can do to make the muscles of your pelvic floor stronger. Your pelvis is the area between your hips that holds your reproductive organs. The pelvic floor is really a series of muscles and tissues that forms a sling, or hammock, at the bottom of your pelvis. This sling holds your organs in place."
"The pubococcygeus muscle controls urine flow and contracts during orgasm. It also aids in childbirth as well as core stability."A strong pubococcygeus muscle has also been linked to a reduction in urinary incontinence and proper positioning of the baby's head during childbirth."
Once you understand Kegel exercises, you can do them anytime and anywhere—in the privacy of your own home or while waiting in line at the bank." ~http://www.healthline.com/health/kegel-exercises#Overview1
History:
Known in Asia as Vaginal Kung Fu, this holistic practice was mainly used by the queens and cocubines to strengthen the vaginal muscles and improve the chi for longevity and vitality.