About this Event
Yonder Mountain String Band's first new album in two years, LOVE. AIN'T LOVE is undeniably the Colorado-based progressive bluegrass outfit's most surprising, creative, and yes, energetic studio excursion to date. Songs like "Chasing My Tail" and "Alison" are rooted in tradition but as current as tomorrow, animated by electrifying performance, vivid production, and the modernist power that has made Yonder one of the most popular live bands of their generation. Melding sophisticated songcraft, irrepressible spirit, and remarkable instrumental ability, LOVE. AIN'T LOVE is a testament to Yonder Mountain String Band's organic, dynamic, and intensely personal brand of contemporary bluegrass-fueled Americana.
"I think this is our best album yet," says Adam Aijala, guitarist.
Yonder founding members Aijala, banjo player Dave Johnston, and bassist Ben Kaufmann reconfigured Yonder Mountain String Band as a traditional bluegrass instrumental five-piece in 2014 with the recruitment of new players Allie Kral (violin) and Jacob Jolliff (mandolin). The reconstituted group debuted with 2015's acclaimed BLACK SHEEP, but truly gelled as they toured, the new players' personalities seamlessly blending and elevating the intrinsically tight Yonder sound. Yonder made certain to show off the current roster's growing strength with the 2017 release of MOUNTAIN TRACKS: VOLUME 6, the first installment in their hugely popular live recording series since 2008.
The 2018 International Bluegrass Music Association's Entertainer of the Year, Balsam Range, has become one of the genre's most award-winning acts. Since forming in 2007, the group has garnered 13 IBMA awards on the heels of 8 critically-acclaimed albums. Balsam Range has left audiences spellbound while headlining major festivals from coast-to-coast, selling out venues across the nation and in multiple appearances at the Grand Ole Opry. The band collaborated with the Atlanta Pops Orchestra Ensemble to record 2 albums, the second of which, Mountain Overture, debuted on the Billboard Bluegrass Chart at #5 and the Classical Crossover Chart at #6. Their previous outing, Mountain Voodoo, debuted at #4 on the Billboard Bluegrass Albums Chart and remained on that chart for 45 weeks. Three singles from that album reached #1 on the Bluegrass Today Chart, including "Blue Collar Dreams," which spent three consecutive months at the top. The band most recently claimed the #1 radio chart spot with their single "The Girl Who Invented The Wheel." In addition to winning Entertainer of the Year, Balsam Range vocalist Buddy Melton won IBMA's Male Vocalist of the Year and bass player Tim Surrett won IBMA's Bass Player of the Year in 2018.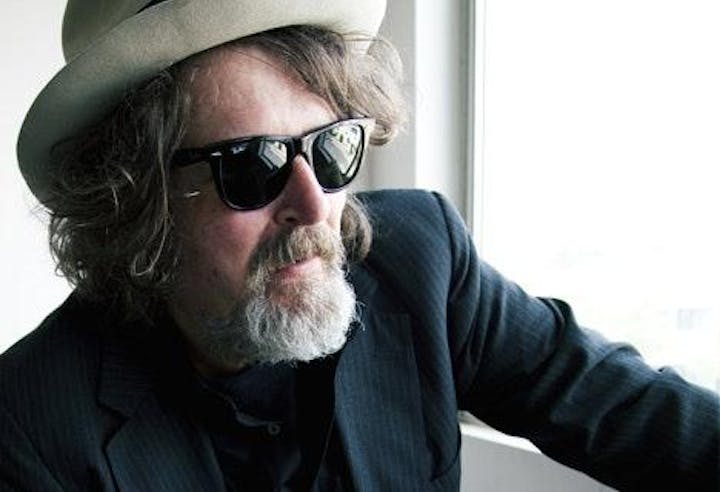 Peter Case's work sets the bar for authenticity, passion and imagination and spans a number of genres, including folk, blues, and rock. Raised in Buffalo, NY, Case came to the Bay area in 1973 and worked as a street musician and played in the seminal power pop group The Nerves, before moving to Los Angeles to form the Plimsouls, landing a deal with Geffen Records.
The Plimsouls achieved success with the single, "A Million Miles Away," but broke up shortly after. Case's 1986 solo Geffen record revealed deep roots in folk and blues, and earned him his first Grammy nomination for the song "Old Blue Car" as well as the Number 1 spot on the NY Time's 1986 Best CDs list. Six CDs later, Case earned another nomination for Let Us Now Praise Sleepy John, a remarkable collection of songs that features Case's voice and a single guitar. It's clear that Case is a major talent on the Americana troubadour landscape.
Case's 2010 CD, Wig emphasized the rock and blues side of Case's repertoire, while 2007's Let Us Now Praise Sleepy John demonstrates what Case can do with just his voice and a guitar. With or without a backing band, Case delivers his songs with both intense passion and introspective nuance.
Taking their name from a traditional song, Les Poules à Colin were raised behind the scenes at folk festivals, learning their craft at kitchen parties amongst some of Quebec's finest trad musicians – which included their parents – in a region famous for its living heritage.
Despite their young age, Les Poules à Colin have been playing together for over nine years and it shows in their sparkling complicity. The group has a strong stage presence and demonstrates a contagious pleasure in each and every performance, drawing the audience to them. The group has already performed in major cities and small towns in Canada, the US, Europe, the UK and Australia, and Africa, amassing a wealth of impressive experience in a short time.
Get ready world, this group is already really, really good and on its way to greatness. -WPR @ Edinburgh Fringe Festival
The group's sound is a seamless blend of their strong folk upbringing and North American influences that range from old-time to jazz, with some provocative and moody effects. Their repertoire is a mix of original and traditional pieces, primarily in French but with some English compositions, and reveals gorgeous vocal, instrumental and rhythmic prowess. Their adaptations of traditional songs from Quebec, Brittany or Louisiana speak eloquently to their generation while retaining the beauty of timeless music. Fiddle, guitar, lapsteel, banjo, mandolin, piano, bass and foot percussion form a rich and varied backdrop for their inventive arrangements. Les Poules à Colin reveal a unique and modern perspective on traditional Québec culture.
In 2017, after a nine-week tour of Australia (Port Fairy, The National, The Blue Mountains and Fairbridge folk fest, among others), tours to Sweden, USA, Canada, Italy, Germany, Belgium, UK and their participation in the Games of La Francophonie in Abidjan in Ivory Coast, the group presents its new album MOROSE , which is inspired by the raw and pure aspect of Quebec musical traditions while combining contemporary sounds animated by energy, desires and the angst of our modern society.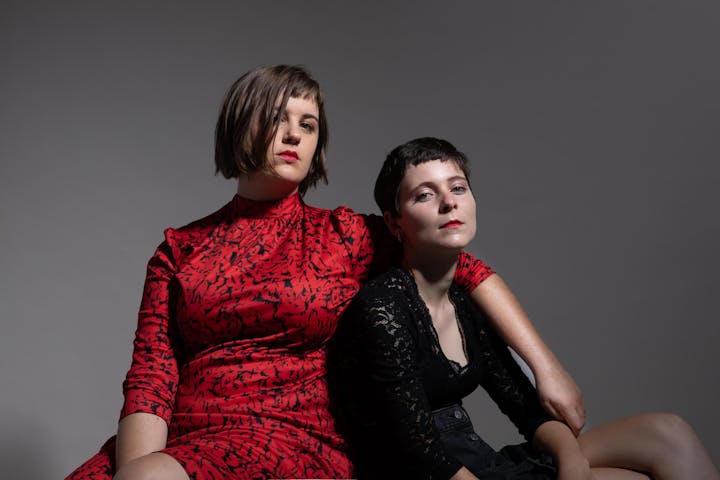 Since breaking through the hemispherical sound barrier, Australia's Oh Pep! have become many things to many people. The duo's kinship is palpable not just in the way they relate virtuosically, but in the stories they conjure together and the ways they emote them to the audience.
Oh Pep!— who are releasing their second full-length, I Wasn't Only Thinking About You…(WHEN, ATO Records)— have always been as driven as they have been wildly creative. The duo met almost a decade ago, and it was fateful. While attending a performing arts high school in Melbourne, Australia, Pepita Emmerichs happened to walk down a hallway past guitarist Olivia Hally. The latter was about to sing a song and asked if Pepi would join her on stage. "When we started hanging out," Olivia recalls, "we immediately started making music together." Adds Pepita. "We both loved musicians like John Prine and Lucinda Williams, who hit you really hard with their incredibly honest work. Studying music, we both understood the importance in instruments and arrangement, but we were also really drawn to lyricists."
After graduating, they booked their own tours—mainly clubs or folk festivals—and just never stopped. Finally, in 2015, they entered a contest which won them a slot at the Folk Alliance International festival in America. A few years later, they played another FAI event, where they met Billy Bragg. He invited them to play a show with him in Adelaide. "We walked off-stage at this show, and he was like, 'What are you doing in June?' Do you want to play my stage at Glastonbury?"They wrapped up over a year of touring their debut album 'Stadium Cake' at Glastonbury in 2017. Over that year they had shared stages not only with one of their heroes in Billy Bragg (although it was Billy Bragg who said to Pepi "I'm not your hero, I'm your peer"), but also Lake Street Dive, Martha Wainwright, Valerie June and The Mountain Goats. All artists they had admired for many years. NPR enthused that they were "thoughtful, deep, funny, and poetic." The New York Times marveled at how adept they were at "sharing a melody that's both angular and affectionate." And Paste magazine opined about their "stomping, earthy energy."
Performers
Date and Time
Location
Refund Policy