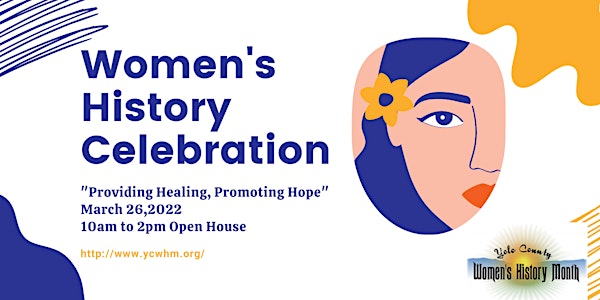 Yolo County Women's History Month Celebration
Event Information
Location
512 Gibson Rd
512 Gibson Road
Woodland, CA 95695
Join us as we celebrate healers and promoters of hope in our community!
About this event
March is Women's History Month!
Our 2022 theme "Providing Healing, Promoting Hope" honors women caregiver, frontline workers and women of all cultures who have provided both healing and hope throughout history and into our future.
Featured speakers include: Dr. Aimee Sisson, Yolo County Health Officer, Mel Russell, Historian and former Yolo County Archives Coordinator, Julia Levine, City of Davis Poet Laureate, Yocha Dehe Wintun Nation, Woodland Community College.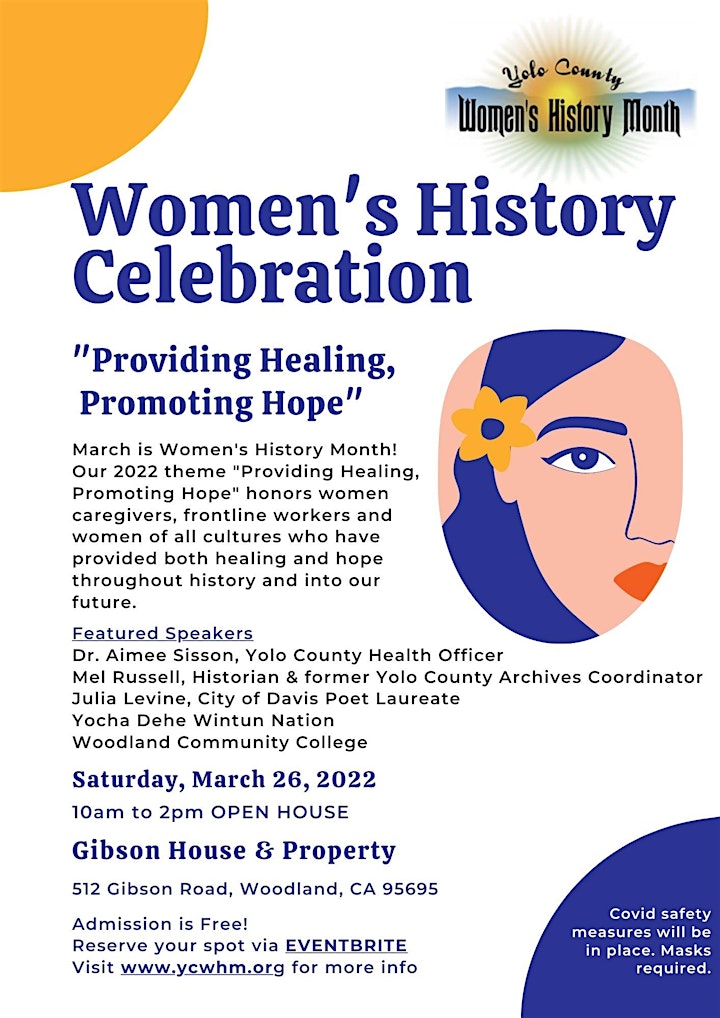 Date and time
Location
512 Gibson Rd
512 Gibson Road
Woodland, CA 95695