Description
Did you just see an INCREDIBLE PHYSICAL TRANSFORMATION on your friend's Facebook or Instagram that blew your mind? Maybe a good friend reached out to you because they wanted to help you with some CHALLENGES you're having with your HEALTH. Maybe you're looking to NETWORK with some REALLY FUN PEOPLE, or just maybe you're ready to make some change FINANCIALLY and you're looking for an AMAZING OPPORTUNITY.

Please come join us for our FINAL LOCAL YOLI EVENT of the YEAR! We'll be kicking off the AM session with a SUPER BETTER BODY PARTY where you'll learn a little more about your health and hear stories of jaw dropping testimonials from REAL PEOPLE just like YOU! The PM session will include tips and insight from TOP FIELD LEADERS where members, and people who are interested in a FINANCIAL TRANSFORMATION, can stay to learn how these BUSINESS BUILDERS overcame challenges to reach SUCCESS.
This is an event that you will NOT want to miss. REGISTER NOW and tell all your friends and family that you want to help through these wonderful products and experience the YOLI CULTURE. This is a month of gratitude, and if you are grateful for what your friends and family have done for YOU, this is a great opportunity to give back by sharing something very POWERFUL back to them. You wont regret it. SEATS ARE LIMITED, so ACT NOW!
PRICING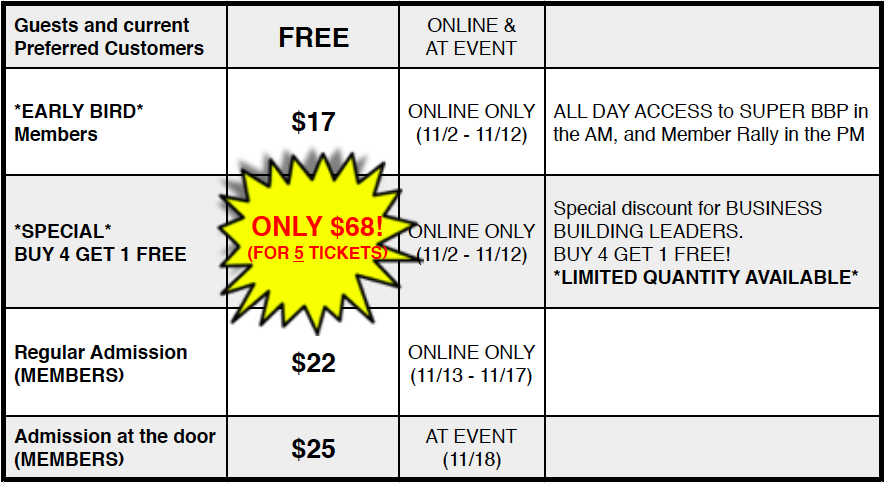 SCHEDULE