BOISE REVIVAL PROJECT PRESENTS ~ YOGOMAN & BONGO JAC FEAT, LIL BUCK & KEV ZED ~ 1ST SHOW IN BOISE, IDAHO!
About this event
$10 advance / $12 door / 21+ venue
BAND DETAILS HERE: www.yogoman.com/yogoman-bongo-jac
YOGOMAN & BONGO JAC
See Yogoman & Bongo Jac perform for the first time in Boise, Idaho and follow them at world class festivals, private and public events both nationally and internationally.
Yogoman & Bongo Jac create a sound that echoes the region in which they live - N.E. Texas on the Louisiana border. With the sweetness of the pines and earthy depth of the swamp, their heart felt voices and rhythmic beauty create a harmonic trance that can either be danced to or enhance any event just by listening. They call their music Swamp Boogie which combines the Blues, Early Rock n Roll, Texas Stomp, Soul, Jazz and drawing the historical line between East Texas Boogie Woogie and Jamaican Ska and Reggae music.
This full time touring husband and wife duo joyfully sing their favorite vintage and regional roots music alongside Jordan Rain/Yogoman's award winning original music. Jordan & Jacqueline have been active musicians for nearly three decades. Now storming the southern music scene, they are based out of Linden, TX where Jacqueline was raised and where renowned musicians such as T-Bone Walker, Scott Joplin, Marie Adams and Don Henley come from.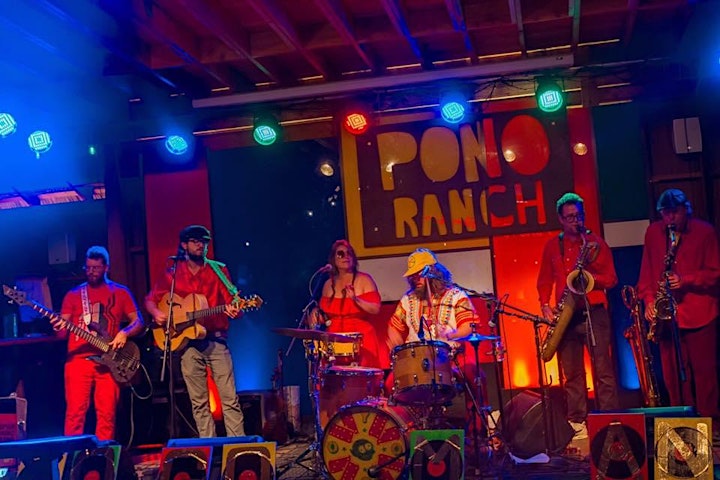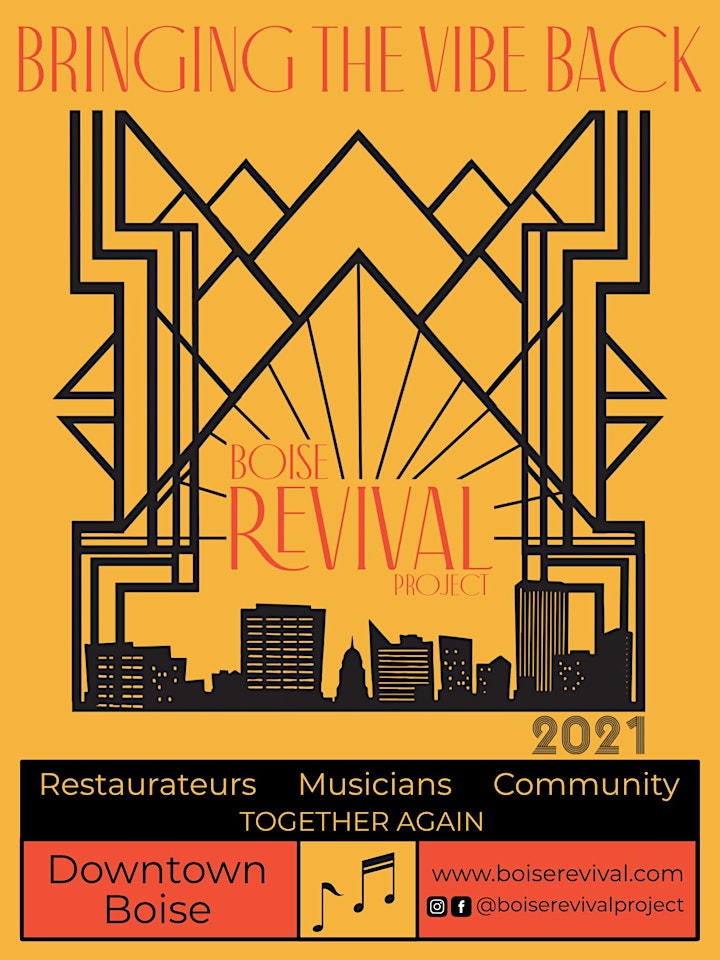 Organizer of Yogoman & Bongo Jac feat. Lil Buck & Kev Zed @ THE REEF
About the Boise Revival Project:
We are all connected.
In working together to restore life to downtown, we have the opportunity to be part of a revitalization, parallel to the Roaring 20's. It's clear we all long to gather again in the heart of our city with friends and neighbors, to hear live music and revel in our favorite venues and businesses. The intent of The Boise Revival Project is to turn that longing into action, and help refocus resources and energy toward the goal of a more vibrant city center.
Join us for live music and community… together again in downtown Boise. Our hope is that businesses in downtown Boise will find a way to join us in the Revival Project over the coming months and beyond.
Here's how we are collaborating:
Restaurateurs
Have been hit hard in downtown Boise. The day to day work force hasn't been working from downtown for more than a year which means restaurants are faced with a drastic reduction in business. Most have been holding on by a very thin thread— restaurants need support and hope again.
Musicians
Have lost most and likely all gigging opportunities during the past year. Their livelihood has nearly been wiped out. Musicians need support and opportunities to perform their craft.
Community
The past year has changed us all. We believe music will help heal, inspire and repair the broken pieces and build a bridge back to each other again.
Event tickets purchased will support the musicians and collaborating venues in downtown Boise.
Musicians Line-Up
See our website for venues and music schedule.
Event rescheduling may happen as the project unfolds...