Description
Join the C3 Method for a small gathering to announce the launch of our new education platform Yogi Medicine Kids, as we raise money to bring yoga and meditation programs to children with learning disorders (Autism, ADHD, Anxiety, Depression, Suicide etc.. ) for schools k-12 at no cost.

The fact is of the 75 million children in the United States, an estimated 17 million have or have had a psychiatric disorder, with half occurring before the age of 14 (more than the number of children with cancer, diabetes, and AIDS combined).
Despite the magnitude of the problem, lack of awareness and entrenched stigma keep many children from getting help. By joining this fundraiser party, a purchased ticket will help to bring awareness to children's mental health (Autism, ADHD, Suicide, Anxiety, Depression, etc..) by contributing to a program for little yogi medicine kids at their school at no cost.
We strongly believe that mental well-being is a human right and not a privilege. It is unfortunate that most educational institutions are not able to allocate a portion of their budgets towards children's emotional and behavioral development. Why should a budget or lack of a budget be the factor to the treatment of mental disabilities?
Friends, family, and business associates, we look forward to seeing you there!
-----------------------------------------------------------------
Sponsored by Hendricks Gin*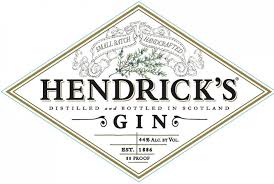 Tickets include:
- Open Bar 7-8pm
- Raffle for a complimentary sound meditation or nutrition session at your company
- Music by DJ Milky$hake
- Light food & h'orderves
All profits will be donated to the Yogi Medicine Kids Program.