Yogathon! to Support Kids in Foster Care

Saturday, April 30, 2011 from 10:30 AM to 5:00 PM (MDT)
Event Details
Yogathon! for Foster Care
Saturday, April 30th
10:30am 'til the last Yogi collapses in a very limber heap (or 3:30pm-ish).
Sweet Prizes for Participants!
(including a free month of yoga at Core Power!)
Boulder County Recycling Center | 1901 63rd st, Boulder, CO
Register to participate or to sponsor the yogis.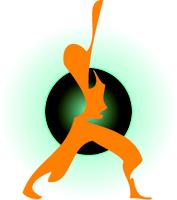 Gather pledges from friends, family, strangers who will support children in foster care through your participation in the first ever YOGATHON! for foster care in Boulder County.
Here's how it works...
1. Register either as a:
Yogi (yoga practitioner in the event), or
Sponsor (supporter-at-large of event participants)
2. If you are registering as a Yogi, set your goal for the day: think: "how many hours do I want to go? How many sun salutations?" When you get your pledge-packet, begin gathering pledges.
3. If you are registering as a Yogi Sponsor, find a comfortable degree to which you can pledge, from the options below:
a. Attend a Foster Care Advocate Training, and recruit one person for every ten Sun Salutations performed by the Yogi you sponsor,
b. Attend a Foster Care Advocate Training, and donate one item from the Foster Family Wishlist.
c. Donate one volunteer hour of foster care outreach at community festivals for every ten Sun Salutations performed by the Yogi you sponsor.
Following Registration
Both Yogis and Sponsors: Upon Registration you will be emailed a confirmation with more information.
As a Yogi: You can pick up Pledge Cards (for your sponsors to complete) at businesses around Boulder including:
Core Power Yoga (1129 13th St, on the Hill)
The North Face Store (29th Street)
Prana (Pearl St)
Studio Be (30th, just north of Walnut)
REI (28th & Walnut)
Sponsors
As a Yogi Sponsor, the commitment you pledge will be to the average number of Sun Salutations performed by all the Yogis. For example, if you pledge to recruit one person for Advocacy Training for every ten Sun Salutations performed, and the average number performed is 60, then you would be promising to recruit 6 people for an advocacy training sometime in the coming year.
Pace of Practice
We will practice at a pace of about 30-40 Sun Salutations every hour, with breaks and free-stretch time built in.
Materials
Please bring your own mat. We will have a few extras in case you forget, but only a few, really. Maybe asking a friend to borrow one would be a good opener in asking for a pledge?
Team Registration
If you are interested in working as a team, that would be fantastic--simply register with your team name and enter the number of teammates as the quantity of tickets. Then organize amongst yourselves how you will share the pledge responsiblities and time practicing at the event. Please contact Gabriel with questions about team registration.
Support Volunteers
Would you like to help, but can't be a Yogi or Yogi Sponsor? Contact Gabriel for volunteer opportunities on the day of the event.
Questions
Contact Gabriel at gbernier@bouldercounty.org or visit our site: www.BoulderCountyKids.net.
To talk with Gabriel, call 303-441-1081. Thanks!
When & Where

Boulder County Recycling Center
1901 63rd St
(Arapahoe & 63rd)
Boulder, CO 80301


Saturday, April 30, 2011 from 10:30 AM to 5:00 PM (MDT)
Add to my calendar
Organizer
Three60 Family Support, including foster, kinship, respite care and adoption from foster care builds bridges between families in Boulder County.
In partnership with our community, we empower families to achieve safety, permanence, and well-being for themselves and their children.