Description
Due to the recent fire at SPARK, Yoga x Mimosas has moved to our sister park, Parklab Gardens, located directly across the street.
---
Get ready for a soul-shining, core-strengthening, bottomless-flowing morning — Yoga x Mimosas returns July 27th!
Whether you're a top-notch yogi, or lying in child's pose is your go-to move, this class is for everyone — let's sweat our asanas off and flow together! Soak in and salute the sun with sun salutations, watch the clouds roll by in savasana, and hustle for the muscle on our GIANT lawn.
We're bending, then brunching – once your chakras are aligned, revitalize your body with bottomless house-made mimosas and sangrias. Then, take your pick from 10+ gourmet food trucks and turn your omm into nom nom nom!
READY, SET, FLOW
9:00am – Unroll your mat on the field

9:30am – Instructor-led workout by CorePower Yoga

10:30am – Settle into savasana

10:30am – Head into SPARK for those well-deserved mimosas and nom-aste with brunch

1:00pm – Assume the child's pose after a successful yoga x brunch sesh!
YOGA X MIMOSAS DETAILS
The Lawn at ParkLab Gardens | Saturday, July 27th

Updated Address: 1379 4th Street, San Francisco, CA 94158

Saturday, July 27th | Yoga 9:30am-10:30am x bottomless mimosas 10:30am-1:00pm

Instructor-led workout by CorePower Yoga

1 hr yoga class on The Lawn followed by bottomless mimosas x brunch

All attendees are entered to win a FREE MONTH to CorePower Yoga

Sunblock provided by All Good

Four-legged friends are not permitted on The Lawn (where this event is held) but are always welcome on the paved areas inside SPARK

BYOM! (Bring your own mat...commonly confused with bring your own mimosa)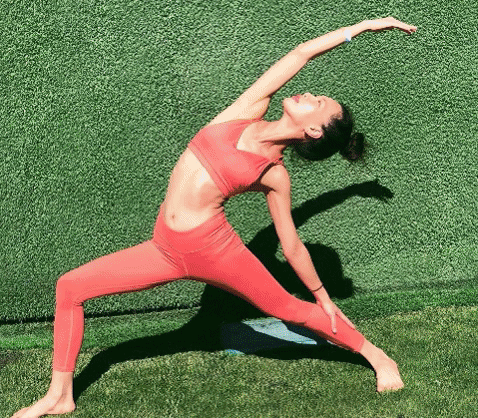 ABOUT COREPOWER YOGA
Whether you're a beginner or a seasoned yogi, Corepower Yoga believes in working every muscle and every emotion. Their classes, instructors, and network of over 170 yoga studios nationwide are there to welcome you when you're ready for a yoga fitness experience unlike any other. Their mission is to show the world the incredible life-changing things that happen when you root an intensely physical workout in the mindfulness of yoga.
Visit the Facebook Event Page for live updates and to share with your fellow yogis!