Sales Have Ended
Ticket sales have ended
Thank you for registering to attend Yoga with Goats! We look forward to seeing you there!
Sales Have Ended
Ticket sales have ended
Thank you for registering to attend Yoga with Goats! We look forward to seeing you there!
Join us for a fun and exciting experience of practicing yoga with goats at Prairie Fruits Farm & Creamery!
About this event
*updated June 3, 2021
This special opportunity to practice yoga with goats will be led by Olivia Tasch, with help from the PFFC goat yogis and Megan Reynolds. The class is a gentle style, suited for all levels. No experience necessary! The routine is designed to facilitate a respectful interaction with the goats, while we get down and most likely a little dirty, flowing with intention through yoga poses to help relieve stress, conjure laughs and undoubtedly make for some unique photo opportunities.
Stick around after and check out the PFFC Real Stand Farm Store to pick up handcrafted farmstead goat products and other local goods. There will also be a la carte cheese boards and scoops of gelato available for purchase.
Yoga with Goats at Prairie Fruits Farm and Creamery, with select members of the PFFC herd, Olivia Tasch and Megan Reynolds
Dates: Sundays, May 23, June 6 and June 13, 2021
Time: 10 am - 11 am
Ticket prices: $35 general admission, $45 admission + mat
Ages: 12+
What to expect the day of your event:
Wear clothing that is comfortable or easy to move in. It is recommended to pull back long hair and avoid wearing items of clothing with hanging strings, fringe, or dangling jewelry. Please arrive 10-15 minutes prior to start time. Upon arrival you will be directed where to park. After parking, head towards the pavilion for check in. We will be practicing outdoors, in an open air setting on an uneven surface. Sun protection is highly recommended. Spots to place your mats will be marked. Water will be provided but also bringing your own water bottle is suggested.
Please bring your own yoga mat or any other props you may wish to use. Sanitizer will be provided for you. If you do not have a yoga mat you can select to purchase one at the time of registration and it will be available for you upon check-in the day of the event.
The members of the AGW Animal Welfare Approved herd at Prairie Fruits Farm and Creamery are docile beings, but are goats nonetheless and will exhibit animal behavior such as making animal noises, nibbling, indiscriminately peeing/pooping, etc. Staff will be present to help ensure the safety of goats and humans, and to assist in the potential clean up of small, pellet-like "blessings" that the goats could possibly deposit on you or your mat.
If you would like to enroll your children in the class, please keep in mind that we ask that they be ages 12 and older.
Prairie Fruits Farm and Creamery is a working farm and in order to ensure the safety of the farm and it's visitors we ask that you please do not bring your dogs or other pets.
The class is an outdoor session limited to 25 participants and we ask that there be no additional friends, family, or non ticket holders present at the event to ensure social distancing and the comfort and safety of all participating.
Outdoor events can be subject to inclement weather, farm smells, insects and the usual "assaults" from nature. We do encourage guests to wear appropriate clothing for the weather of the day. Insect repellents, sun protection, closed toe shoes, or whatever else you need to enjoy your time outdoors are recommended.
This class is weather permitting. Should there be inclement weather the day of the event, the organizer will make the decision to cancel the class and you will be notified 1.5 hours prior to the start time of the event. Your ticket price will be refunded and we encourage you to register for another session.
Except for the event of cancellation by the organizer, tickets are nonrefundable. Tickets may be transferred to another eligible party.
By purchasing admission to Yoga with Goats you acknowledge and accept the inherent risks or hazards in participating in physical activity in a group setting and release any and all liabilities or claim against any parties involved.
In compliance with CDC guidelines regarding Coronavirus/COVID-19 the event is held outdoors and attendance is limited to allow for social distancing. We ask that you wear a face covering or mask that covers your mouth and nose while indoors and in areas where social distancing is hard to maintain. While outdoors, if you choose, you may remove your mask. Please maintain a minimum distance of 6 feet from other guests. Wash your hands frequently or use the alcohol-based hand sanitizer that will be provided. If you are feeling sick or think you may have been exposed to the Coronavirus/COVID-19, stay home and avoid engaging in public activities.
Acknowledgement of Risks, Acceptance of Risk Responsibility, and Release of Any and All Liability:
By purchasing a Yoga with Goats with Olivia Tasch class, I agree to the following statements:
I am participating in class by Olivia Tasch, during which I will receive information and instruction about yoga and health. I recognize that yoga may require some physical exertion, which may be strenuous and may cause physical injury, and I am fully aware of the risks and hazards involved. I understand that it is my responsibility to consult with a physician prior to and regarding my participation in a class by Olivia Tasch. I represent and warrant that I am physically fit and I have no medical condition which I have read the above would prevent my full participation in the class by Olivia Tasch. In consideration of being permitted to participate in the Olivia Tasch class, I agree to assume full responsibility for any risks, injuries or damages, known or unknown, which I might incur as a result of participating in the program. In further consideration of being permitted to participate in Olivia Tasch class, I knowingly, voluntarily and expressly waive any claim I may have against Olivia Tasch, Megan Reynolds, Prairie Fruit Farms & Creamery, and any class sponsor, for any injury or damages that I may sustain as a result of participating in the program. I, my heirs or legal representatives, forever release, waive, discharge and covenant negligence or other acts. I have read the above release and waiver of liability and fully understand its contents as well as the Refund/Cancellation Policies. I voluntarily agree to the terms and conditions stated above.
About the instructors:
Olivia started practicing yoga in 2007. She completed her 200 hr teacher training and received her RYT-200 in 2020 at Amara Yoga & Arts Studio. She enjoys teaching Vinyasa flow classes that center around the breath. Through this focus, she hopes to teach students how to view their breath as a tool to soothe and center the mind and body even when faced with challenging things.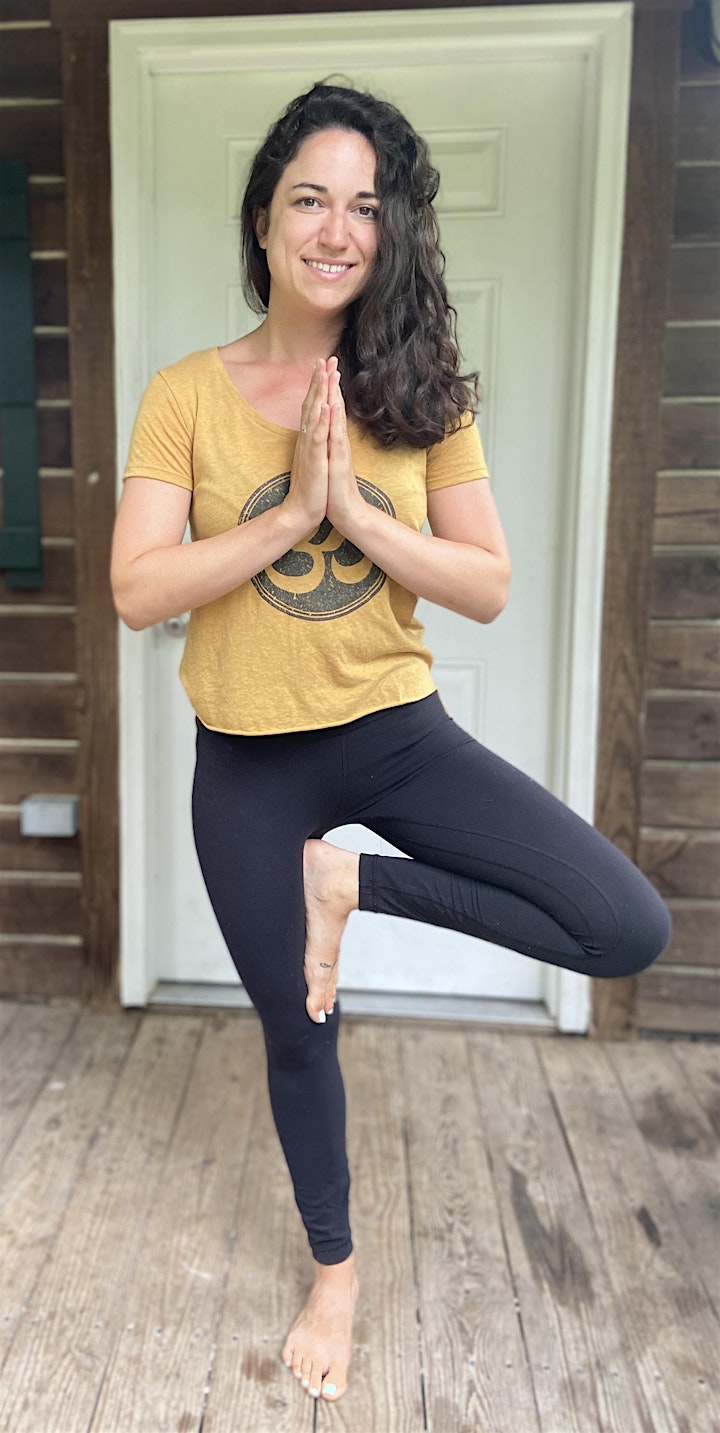 After practicing yoga as a hobby for more than 10 years, inspired by the peace of mind found on the mat, Megan became certified to lead classes after 200 hours of training while studying at Solstice Yoga Center in San Agustinillo, Oaxaca in March 2019. Specializing in a restorative and therapeutic practice, she strives to help others find a sense of relaxation during class that can be implemented off the mat in everyday life. She encourages any and everybody to practice yoga and it's not about where you start, but rather where you're going.