Yoga with Goats! Benefit for One Life to Love orphanage in India
About this Event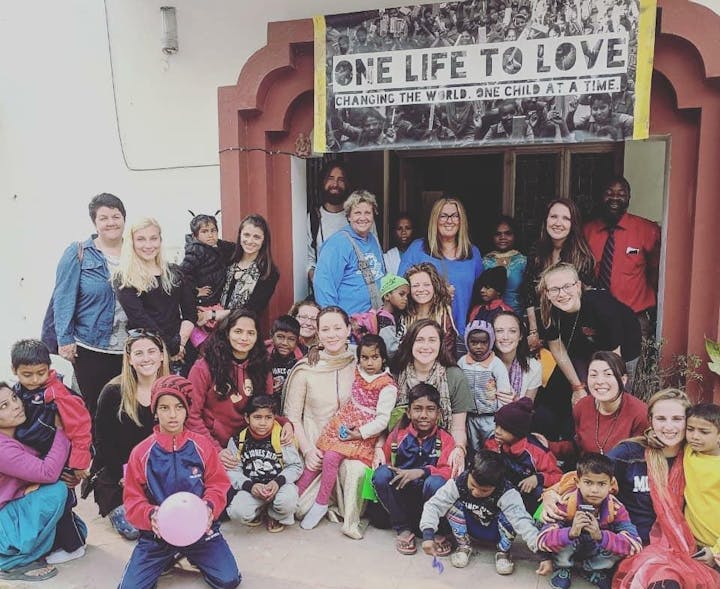 "One Life to Love's unique approach empowers street children by providing them shelter, safety, and equal opportunity to ensure lasting change in their lives."
What better way to spend your Saturday morning than to support abandoned children with special needs AND practice yoga while goats are climbing all over you!
$30 per person, benefits One Life to Love, the only home for abandoned children special needs in India.
Reservations Required. All tickets are non-refundable.
Thank you to OASIS tlc for graciously letting us host this fundraiser at their farm again! Last year was a huge success, we're ready to do it again... this time bigger!
Special thank you to Christa Russo, from Sea Bright Beach Yoga, who will be leading the Yoga class for us again this year!! You are the BEST!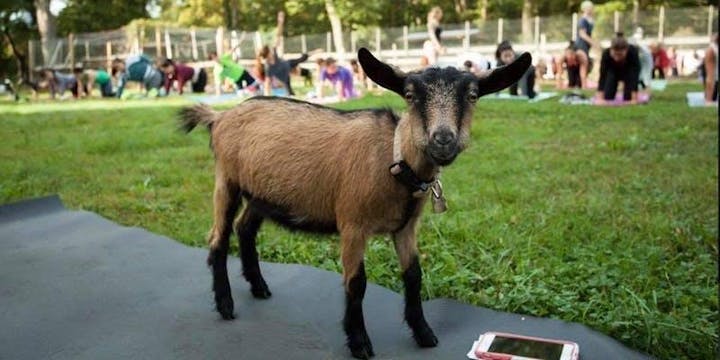 FAQs
Can I arrive early to play with the goats?
Yes, the gate opens at 9:30 am and yoga flow begins at 10:00 am.
What are my transportation/parking options for getting to and from the event?
Please carpool as parking space is limited!
What can I bring into the event?
Your ticket, yoga mat, water bottle and bug spray.
What if it rains, will it be canceled?
You will be notified via-email if this event needs to be canceled/ rescheduled due to weather.
How can I contact the organizer with any questions?
Emmi at emmimccauley@gmail.com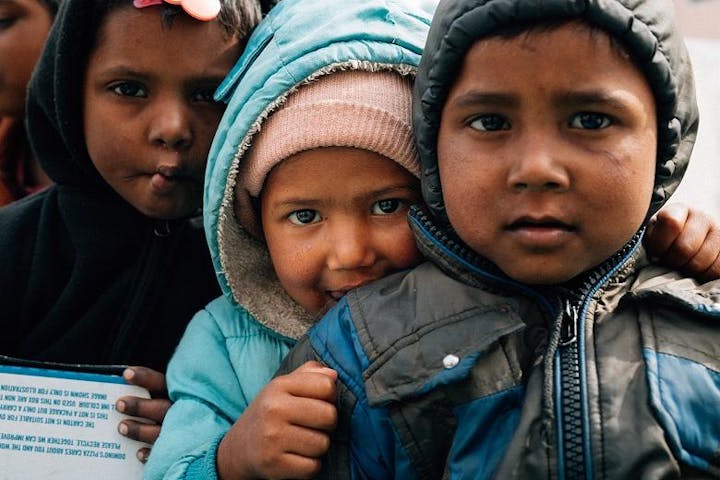 One Life to Love's Home of Hope focuses on rescuing children from the streets and providing them with a nurturing home where they can live the healthy life that every child deserves.
In Delhi, India, there are more than 100,000 children living on the streets. Some are homeless, some are lost, some are abandoned and others are victims of human trafficking. A large percentage of these children are physically and/or mentally challenged. While there are many homes catering to the needs of 'normal' street children, there is not a single home for street children with special needs. These children are seen as a major burden to care for. They are the unwanted ones. One Life to Love's follows a process known as the four R's:
Rescue: Rescue children from the streets and welcome them into our Home of Hope
Recondition: Help them overcome their past tragedies, which has conditioned some of their erratic behaviors, and give them a safe space, surrounded by love, understanding & support, to begin to live a normal life.
Rehabilitate: Provide physical therapy, healthcare, nutrition & special education so they may overcome their disabilities
Reintegrate: Through education & vocational training, we are enabling children to become independent; otherwise we plan to provide a permanent space for those children whose disabilities will forever keep them dependent on One Life to Love's care.