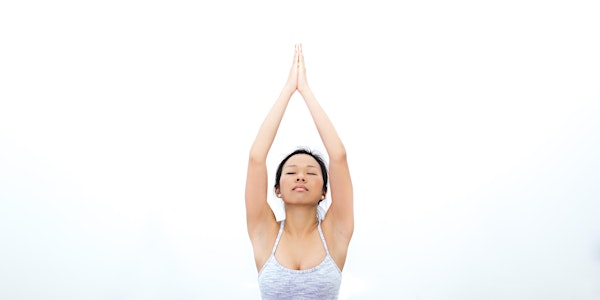 Yoga & Wellness Day
When and where
Location
The Cedars Ranch 506 Burnett Ranch Road Wimberley, TX 78676
Refund Policy
Refunds up to 7 days before event
Eventbrite's fee is nonrefundable.
Description
Treat Yourself to a Day of Wellness in the Nurturing Environment of the Texas Hill Country!
Reset, reconnect and rejuvenate with yoga and meditation classes, workshops on creativity, essential oils and emotional intelligence, plus lots of opportunities to enjoy nature and the outdoors on our 20 acres of Texas Hill Country heaven. Get your wellness day pass today!
Your Wellness Day Pass Includes:
Yoga classes
Meditation sessions
Creativity & expressive arts workshop
Essential oils for wellness workshop
Developing emotional intelligence workshop
Opportunities to enjoy nature and the outdoors
Fun creative activities
Drinks & refreshments
Lunch (optional inclusion)



Wellness Day Schedule Sneak Peek:
9am: Welcome Activities & Coffee / Tea
9:15: Hatha Flow Yoga (Gentle Yoga) & Meditation
10:30: Break & Refreshments
10:45: Mindful Creativity & Expressive Arts Workshop
12:00: Lunch & Games
1:00: Emotional Intelligence Workshop
2:00: Essential Oils for Wellness Workshop
3:15: Break & Refreshments
3:30: Yoga Nidra (Deep Relaxation) & Guided Meditation
4:45: Closing Activities & Affirmations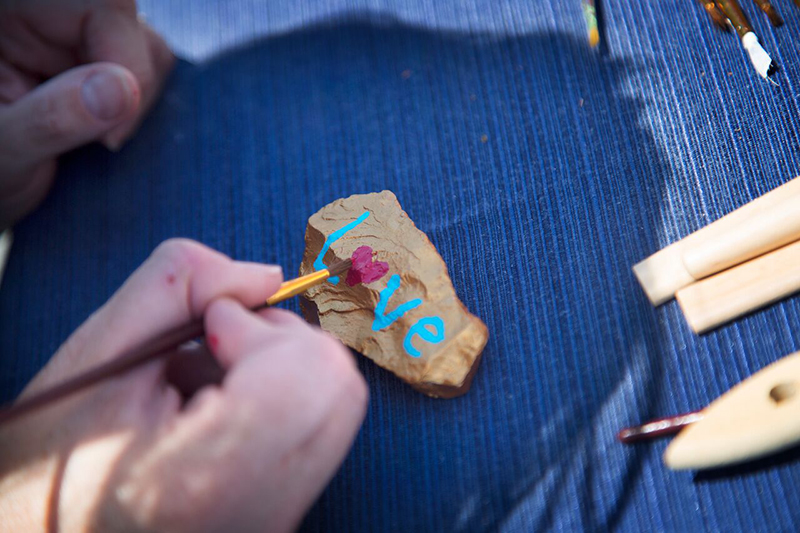 ---
Meet Our Wellness Day Providers:
Jenny Fairbank, MSW, RYT, MT - Our Yoga & Meditation Teacher
Jenny Fairbank is a yoga and meditation teacher, mindfulness therapy practitioner, Phoenix Rising Yoga therapist, and author. She has over 15 years of experience working with individuals and groups teaching yoga, meditation, and the scientific practice of mindfulness through her private practice, corporate trainings, and retreats.
Jenny co-authored Companion for Life; The Foundation for Living, a second edition of Companion for Life called, Foundations for Living Mindfully, and Business Mindfulness Training eBook. She founded Mind Body Yoga in 2010 and was co-CEO and co-founder of Cornerstone Mindfulness, LLC from 2012 to 2017. Jenny received her master's degree in social work at the University of Pittsburgh. She is now leading her new wellness venture in the Texas Hill Country, Ruby Retreats, LLC.
Jenny is passionate about helping others become empowered to awaken to their true Self by teaching mindfulness techniques, yoga, and meditation to transform and uplift consciousness.



Melinda Rothouse, Ph.D. - Our Creativity Workshop Leader
Melinda Rothouse is a professional creativity coach, consultant, and educator, as well as meditation and contemplative arts teacher, based in Austin, Texas. She helps individuals and organizations tap into their innate creativity for greater insight, innovation, collaboration, and resilience. She is the founder of Austin Writing Coach and Co-Founder of Syncreate. She is also a singer/songwriter/bass player and practitioner of contemplative photography. Her creative and professional work embrace a lifelong love of learning and an emphasis on journey and process. Her book A Mindful Approach to Team Creativity and Collaboration: Creating a Culture of Innovation is scheduled for publication by Palgrave Macmillan in early 2020.
Melinda's workshop will offer a lively exploration of the creative process from the perspective of mindfulness and the contemplative arts, including a brief guided meditation, expressive arts activities, and discussion.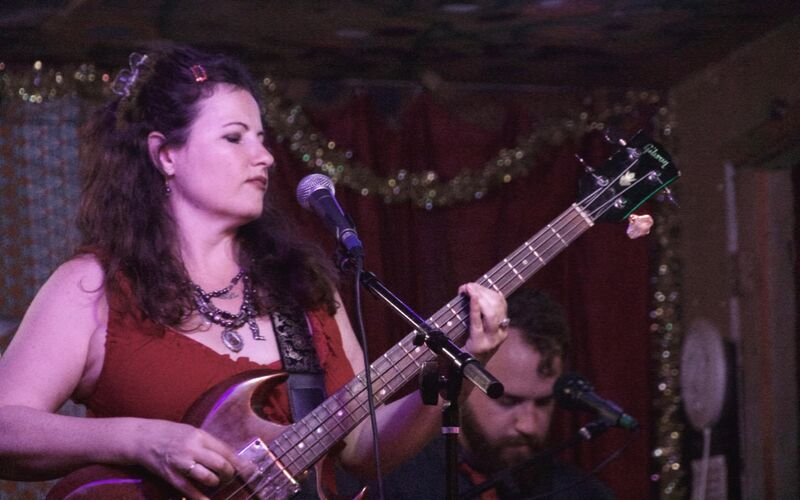 Marilyn Orr, MA, CEC, PCC - Our Emotional Intelligence Workshop Leader
Marilyn Orr is an executive and leadership coach with Capacity Building Coaching, and training partner on emotional intelligence model EQ-i 2.0 with MHS. Marilyn holds her Professional Certified Coach designation with the International Coach Federation (ICF), and started what is now the ICF Atlantic Canada chapter, and recently completed a 2-year presidency of the ICF Charter Chapter of Greater Austin, Texas. She is a published author of How Absorbent Are Your Shocks?, an everyday resiliency workbook. For the past 15 years Marilyn has supported the growth and transformation of thousands of individuals and a large number of organizations across the United States and Canada.
Emotional intelligence is getting a lot of attention these days, and for good reason. It is the skill sets that allow us to regulate our own emotions and effectively relate to others and build healthy relationships. Marilyn's workshop will be a brief introduction to the topic of emotional intelligence, and will include some practical steps for further developing your own emotional intelligence to support your life!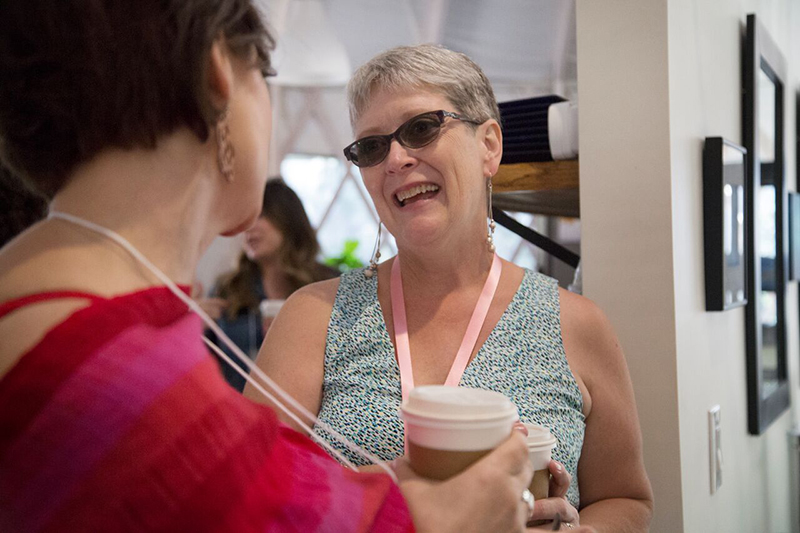 Maraba DiRaddo, BA - Our Essential Oils Workshop Leader
Maraba DiRaddo is a Mind and Body Wellness therapist with Maraba Yoga, and is gifted in the use of essential oils to enhance health. Maraba combines extensive knowledge of the body with an intuitive and compassionate approach to healing. She has over 27 years experience in Holistic Movement incorporating Iyengar Yoga, Therapeutic Pilates, Myo Expansion Bodywork and Holistic Coaching. Maraba has worked with all ages and body types, and is passionate about teaching breathing techniques to reset the nervous system and tone the core.
In this blissful one day wellness event, Maraba will share many breathing exercises paired wonderfully with soothing essential oil blends and talk about how these tools relax and align you. The breathing "resets" Maraba teaches are essential to getting the best benefit from your yoga, exercise, healthy eating, aromatherapy and other stress reduction practices. It is Maraba's joy to help her students achieve body and mind well being!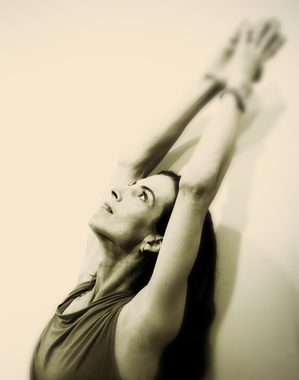 ---
Location: The Cedars Ranch, Wimberley
Life-Giving Events in a Life-Giving Setting
A 40-minute drive south of Austin and situated just outside the charming hill country town of Wimberley, The Cedars Ranch is a new contemporary eco event space and wellness destination designed for hosting weddings, corporate events and wellness retreats.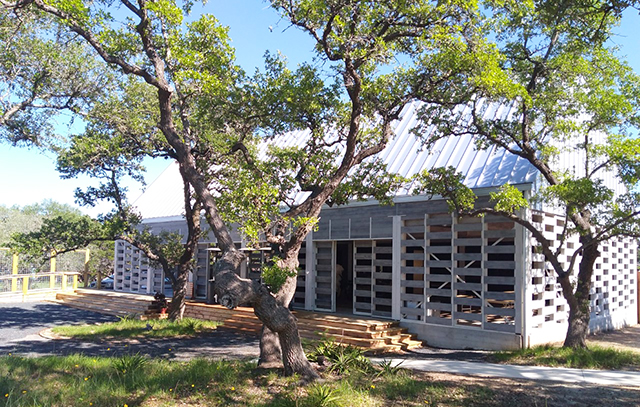 Our great hall is the perfect space for practicing yoga and reconnecting with your body, mind and spirit! With its light-filled and open-air design, guests feel both immersed in the surrounding nature as well as part of a nurturing internal environment. As one of our previous wellness guests remarked, "It's like you're outside but you're inside!"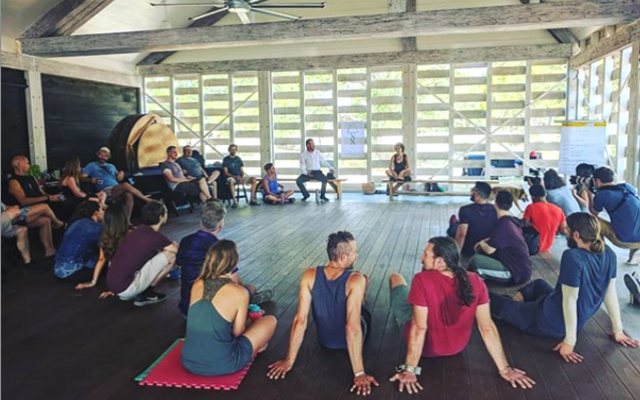 There'll be plenty of opportunities throughout the day to enjoy nature and immerse yourself in the outdoors, whether you want to explore our 20 acres of live oak and cedar trees, rest in our outdoor lounge and hanging tree seats, or wander through our organic flower garden ... You're welcome to enjoy all The Cedars Ranch has to offer.
"I could feel the healing and revitalizing energy the moment I got to The Cedars Ranch." - previous wellness event attendee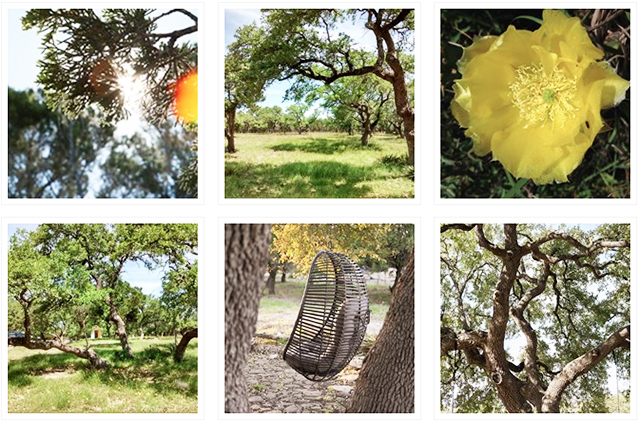 Get Your Wellness Day Pass Today! And Bring a Friend Too!
---


Contact Details:
If you'd like additional information, feel free to reach out.
Marilyn & Bill Orr
(512) 413-3537
marilynandbill@thecedarsranch.com
The Cedars Ranch, 506 Burnett Ranch Road, Wimberley, TX 78676