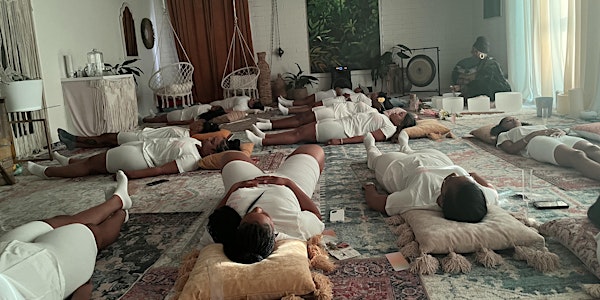 Multiple dates
Yoga ~ Vinyasa Flow + Sound Bath ~ Vibrational Sound Therapy
A safe space where we can come together as a community to move our bodies, expand our minds, deepen our breath and reconnect with ourselves.
Date and time
March 3 · 5pm - March 31 · 6pm EST
Location
1911 Central Ave 1911 Central Avenue Charlotte, NC 28205
About this event
This experience is led by Cookie who is a Certified Yoga Instructor and a trained sound alchemist + breathwork specialist.
The intention of this class is to cultivate a safe space where we can come together as a community to move our bodies, expand our minds and deepen our breath as we reconnect with ourselves and those around us. As you are provided with tools to help you enhance your practice on the mat while also guiding you through integration practices for moments off the mat.
If you want to focus on mental, physical, emotional, and spiritual wellness then this is the event for you. Welcoming all levels of Yogis, no experience needed, the event will start with powerful breath-work followed by Vinyasa Flow that will lead into a transformative sound healing journey with Crystal Quartz Chakra Singing Bowls, Chimes, and other sacred instruments. Sound healing can cleanse negative energy and emotions, and break any patterns or behaviors and subconscious fears that are no longer serving you. It is a powerful healing method, by listening to specific frequencies our body reacts by releasing any old trauma and emotions that are stored within the body which in return invites you to feel a more relaxed and peaceful state of being.
This experience will enrich you mentally, emotionally, and spiritually.
What we will do:
-Guided breath work to let go of energy blockages
-Vinyasa Flow ~ Yoga: combining poses in sequences that focus on linking breath to movement.
-Guided meditation ~ The intention for each event is different
-Sound healing journey ~ Vibrational Sound Healing Therapy
You will need your yoga mat, yoga block, bolster or pillow, and a blanket
*THIS CLASS IS DONATION BASED* Suggested Donation Sliding Scale $20-$30
If you have any questions or concerns feel free to contact me at TouchedbyCookie@gmail.com
This exceptional experience is truly one of a kind, I look forward to sharing space with you...
Agenda
5:00 PM - 5:10 PM
Pranayama Breath Work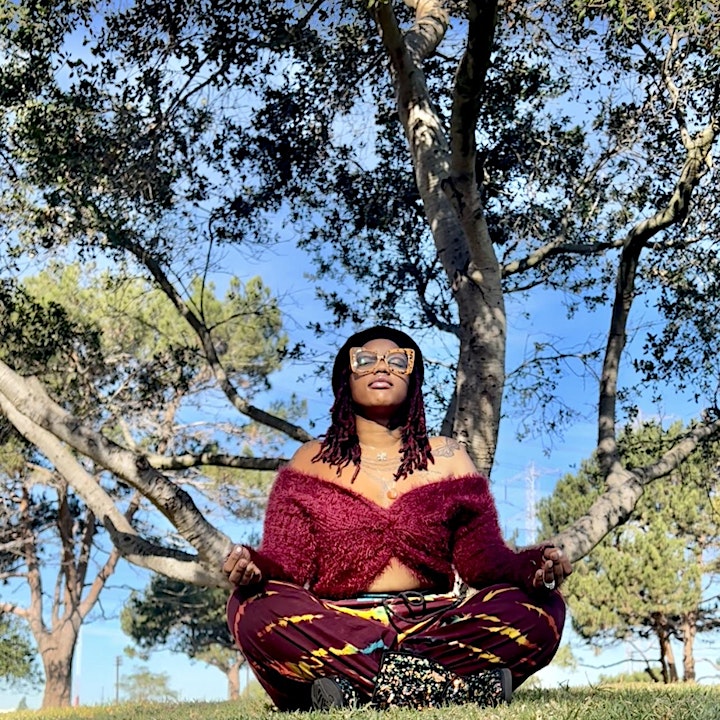 Cookie
---
Resonant breathing, also called coherent breathing, can help you calm anxiety and get into a relaxed state. To try it yourself: Lie down and close your eyes. Gently breathe in through your nose, mout...

5:10 PM - 5:40 PM
Vinyasa Yoga Flow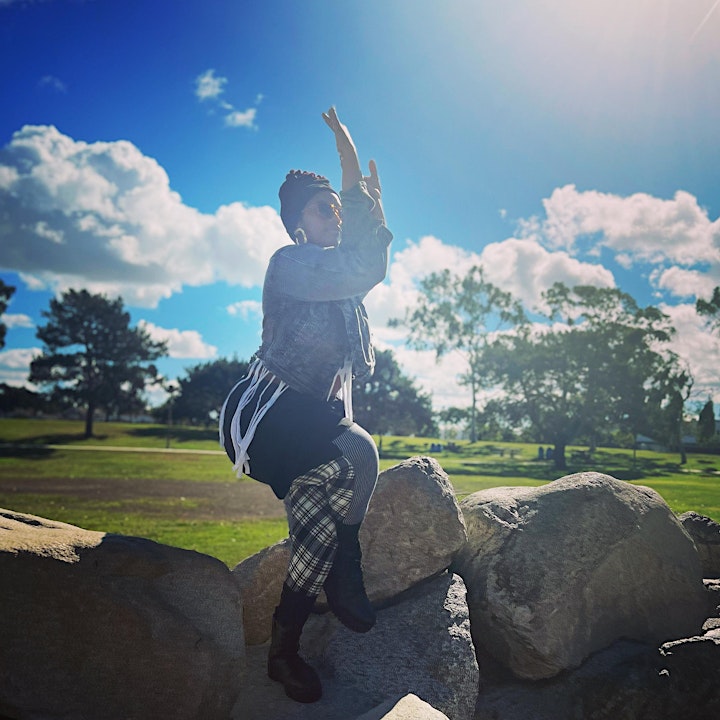 Cookie
---
Vinyasa is an approach to yoga in which you move from one pose directly into the next. This flow offers strength, flexibility, concentration, breath work, and often some form of meditation, which mak...

5:40 PM - 6:00 PM
Vibrational Sound Therapy ( Sound Bath )
Cookie
---
Other names for it are "sound meditation," "sound healing," or "sound therapy." Participants generally lay down and listen to various sounds with closed eyes in a sound bath. The term Sound Bath can ...

Frequently asked questions
Are beginner Yogis welcomed?
What if I've never attended a Sound Bath...What do I need to know before attending?
About the organizer
I looking forward to sharing space with you...