Yoga Tune Up® Breath and Bliss Immersion with Laurie Streff
Description
This 3-day immersion will provide you with multiple embodied explorations that create the conditions needed for profound relaxation, increased body awareness and mind-body connectivity. You will learn meditation, physiological "listening," breath & body reset and emotional attunement. You will find a treasure chest of new practices to enhance your life. For educators, you will leave with creative and effective ways to guide students of every level into down-regulation.

Highlights of this course:
The anatomy and physiology of stress-relief

Savasana studies: how to craft successful relaxation for yourself and your students

Diaphragm discoveries: explore your breath mechanics

Fail-safe meditation techniques for all

ROLLaxation: Roll Model® Therapy Ball Techniques to hasten relaxation and pain relief
DATES & TIMES: June 22-24, 10:30am-5:30pm each day, with a lunch break TBD.
REQUIRED READING:
Andrew Biel, Trail Guide to the Body, 4th edition - http://goo.gl/nheQ64
The Roll Model: A Step-by-Step Guide to Erase Pain, Improve Mobility, and Live Better in Your Body by Jill Miller - Available at Amazon.com

RECOMMENDED READING:
A Handbook on the Physiology of Yogasana, by Mel Robin - http://goo.gl/QYoE3M


*Open to all levels of students and teachers of all styles. Tuition Includes a pair of YTU Balls, Coregeous Ball and a course workbook. This course is required for all Yoga Tune Up® Teachers
Registration Rates: $495 per Trainee Full Registration; and
$445 per Trainee early registration - by 6/1/18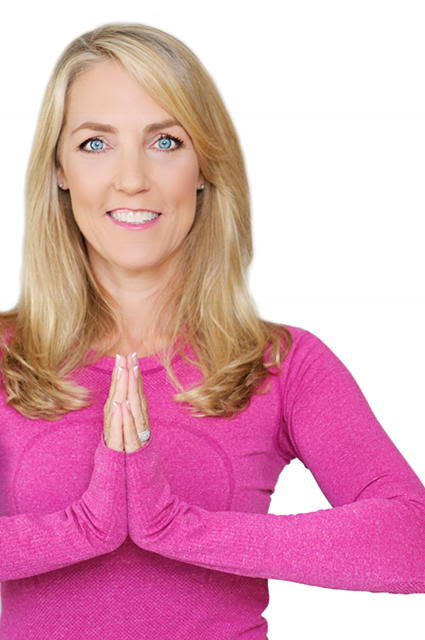 Instructor Laurie Streff is a movement educator with over 25 years of fitness teaching, management, and teacher training experience. Passionate about creating learning spaces that are innovative, dynamic, and every-body friendly, it's Laurie's goal to inspire people to prioritize self-care through exploratory movement and restorative techniques. She is especially excited to share the self-care principles of Yoga Tune Up® and The Roll Model® Method which bring heightened awareness to what the body needs to operate at its very best. Laurie teaches a wide variety of movement classes at Equinox clubs and other facilities in the Chicago area, and also provides movement workshops, teacher trainings, and corporate wellness sessions nationwide.
EVENT REFUNDS
Thank you for enrolling! The following guidelines have been developed to ensure that every student has a positive and peaceful experience at our events.
*Arrive 15-20 minutes early sign-in and find your space.
*For cancellations at least two weeks prior to the first day of the entire event, you may request a full refund. Refunds will be processed within 2 weeks after the event date.
*For cancellations less than two weeks prior to the first day of the entire event, you can use the credit towards another workshop.
*For cancellations less than 24 hours prior to the first day of the entire event, no refunds or credits will be given.
*All refunds require a $25 fee for processing, regardless of when the cancellation occurs.
Thank you for your cooperation!