Yoga Tantra Course 2 - Exploring the Chakras and More!

Weekly Event - Every Tuesday: 6:30 PM to 7:45 PM (EST)
Event Details
               When:        Tuesdays, November 19th - December 10th

               Location:     Urban Namaste, 915 NE 20th Ave, Fort Lauderdale, FL
               Time:           6:30 pm - 7:45 pm
Special Introductory Rate - $70* for the 4-Week Series
Register Early and Save - $60* before November 10th
Topics and practices in this course include an exploration
of the chakras, mantra yoga, hatha yoga, meditation,
pranayama, mindfulness and much more
Bonus: Participants will be supported to develop
a personal home practice!
* plus credit card processing fees
Note: this course does not involve sexual tantric practices, which are based on a different aspect of Tantra.
What Will You Learn in the Courses?
Here's a preview of just some of what we will progresively discover and explore in Courses 1-10: 
The different layers of energy 

The relationship between thoughts, perception and emotion 

The layers of the mind and the role each plays in how we think, perceive and behave

the different kinds of prana that move through the body and the purpose of each one and how to recognize when there is imbalance

 

Balancing the mental and pranic bodies and experience how this effects the physical body

 

The location of each chakra (frontal and pyschic passages)

The psychology and mantra for each chakra and how your personality mirrors your chakras

Developing each chakra with specific practices, systematically taught

Deepening self-knowledge, strengthening your connection to intuition and inner guru 

Cultivating a greater sensitivity to the current of life to more easily align with and express your heart's desire.
Course Structure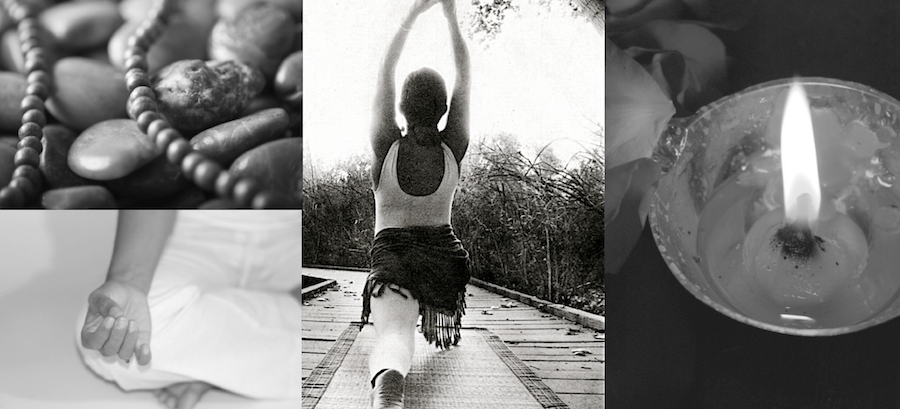 Yoga Tantra will be taught progressivey as your are guided to deepen your awareness of self/Self, develop a personal home practice and learn to be mindful of, and manage, energies that impact your everyday experience of life - including your relationship with yourself and with others. 
The course will be delivered in ongoing 4-week series comprised of 10 courses. This creates the consistency and depth required to learn and develop the skills - physcial, mental, psychic and energetic - necessary for the practices, which is essential as the practices in one course lay the foundation for effective practice in subsequent courses. As with any other skill or knowledge one seeks to develop, consistent practice is the key to success!
There will be some oppportunity to make up classes if you have to miss a class due to a schedule conflict.
BONUS!
As a participant in the course, you will be supported to develop a personal home practice so you may extend consistency in practice to the period between group classes.
 Course Instructor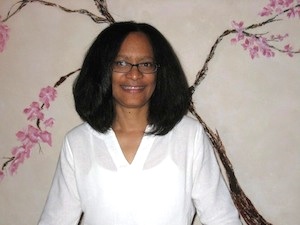 Yoga Tantra is facilitated by Gyanpriya, E-RYT and accredited Level 2 Satyananda Yoga instructor.

She was initiated into the teachings of yoga in the gurukul traditional during a 5-month stay at the Bihar Yoga Bharati in India. 

She has completed over 4,000 hours of formal training with the internationally renowned Bihar Yoga Bharati, the Yoga Academy of North America, and the government-accredited Satyananda Yoga Academy in Australia. Her training encompassed a range of systems or paths of yoga including practices founded in Tantra.  As a resident of the Satyananda Yoga ashram and retreat center in New South Wales Australia, she taught Yogic Studies, weekend workshops and Teacher Training modules for their government-accredited Yoga Academy. 
Gyanpriya's teaching style is heavily influenced by her own spiritual quest and journey to wellness. She encourages students to slow down and to balance strength with gentleness, effort with ease – for one is inherent in the other. This is a hallmark of her teaching style. In addition to Yoga Tantra, she offers private and group instruction, yoga nidra certification and intuitive coaching for those who seek to live what they love and bridge the gap between their true calling and their lifestyle.
Cancellation Policy
Email us your requests to cancel workshop registration by November 12th for a full refund.
Have questions about Yoga Tantra Course 2 - Exploring the Chakras and More!?
Contact Living Yoga
Where

Urban Namaste
915 Northeast 20th Avenue
Fort Lauderdale, FL 33304


Weekly Event - Every Tuesday: 6:30 PM to 7:45 PM (EST)
Add to my calendar
Organizer
You are warmly invited to step into our world of traditional yoga, meditation and yoga lifestyle.  We offer a softer, slower, mindful approach to practice  . . .  and to life. Try a group class, private yoga training, a course - be good to your body, mind and soul!